This shop has been compensated by Collective Bias, Inc. and its advertiser, Walmart Family Mobile. All opinions are mine alone. #DataAndAMovie #CollectiveBias
It's summer and that means family fun, travel and lots of time together. One thing I always encourage is for my kids to read every day, but all they want to do is play on electronics. So, I thought why not incorporate reading into our family movie night? Some of my favorite books have been made into movies and sharing the love for reading with my kids is so important to me.
When I tell my kids we are going to have a family movie night with curtains drawn, lights out, blankets on the floor and popcorn, they get so excited. So, this summer I told them we can have a movie night anytime we read a book that has been made into a movie. You should have heard the cheering! I put together a list of books that we can read together and watch this summer. Plus, we can watch these movies on a budget with a free Vudu movie every single month from our Walmart Family Mobile Plus plan!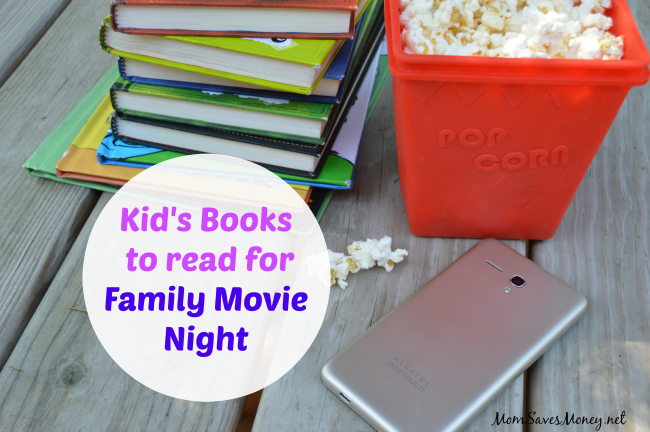 Here are my top picks for movies to watch this summer that were inspired by books:
1. 'Diary of a Wimpy Kid' – My two older kids absolutely LOVE this series by Jeff Kinney. In fact, my oldest daughter has read each of the books multiple times and we always have to pre-order the next one. These books and movies are funny and show real-life situations for kids. Sometimes things don't go as planned and sometimes you find yourself in tricky situations or get the dreaded 'cheese touch'. The books have cute pictures throughout so kids can reinforce what they are reading. Read books 1-3 in the 'Diary of a Wimpy Kid' series and watch the first three movies together.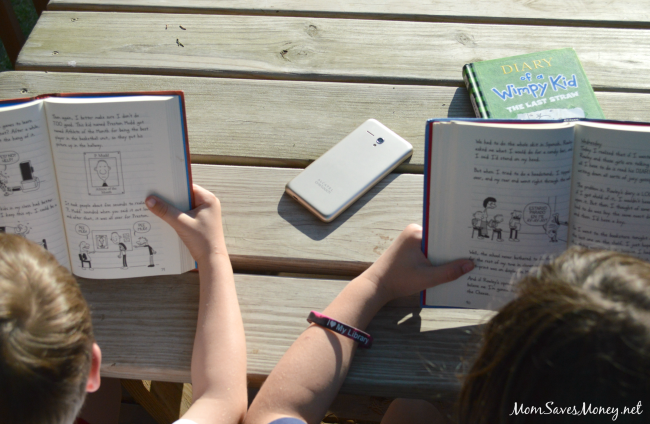 2. 'Cloudy with a Chance of Meatballs' – Did you know this movie was actually a book by Judi and Ronald Barrett published in 1982? The author published two more books in this series in 2012 and 2013. Read all three and watch 'Cloudy with a Chance of Meatballs' and the sequel 'Cloudy with a Chance of Meatballs 2'.
3. 'The Lorax' – This beautifully animated movie was originally a book by the famous Dr Seuss. What happened to the Truffula tree? Read the book 'The Lorax' and watch the full-length animated film to find out.
4. 'Horton Hears a Who!' – This is another Dr Seuss book that is incredibly cute and teaches people are people, no matter how small. There are actually several books to read in the Horton series including Horton Hears a Who!, Horton Hatches the Egg and Horton and the Kwuggerbug. Read the original story or all three and watch 'Horton Hears a Who!' and be prepared to see how this cute elephant saves a tiny speck of dust that contains an entire group of people.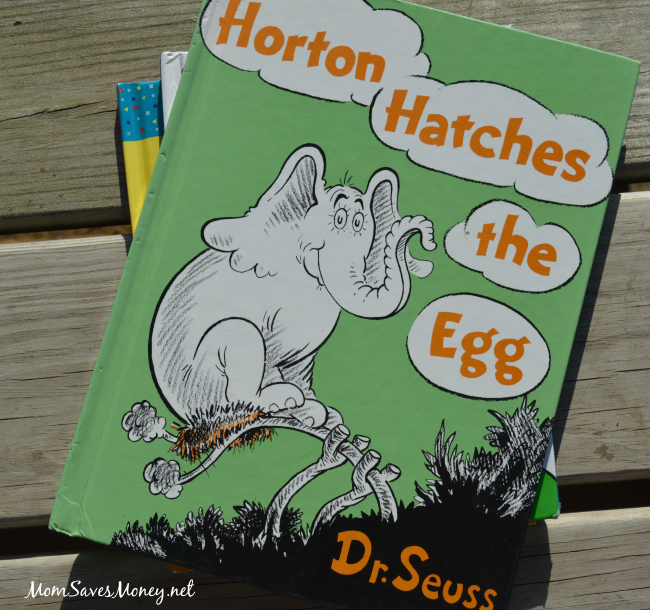 5. 'The Jungle Book' – This is a classic book by Rudyard Kipling from 1894. You can also read Jungle Book 2 or any of the little reader adaptions of this classic story of the boy raised in a jungle. Then, watch the newly released 2016 Disney version of 'The Jungle Book'.
One thing I love is the Walmart Family Mobile Plus plan includes 10GB of data and a FREE Vudu new release rental every month (up to $7 value)! So, after we read these books, we can watch the movie included with our cell phone plan.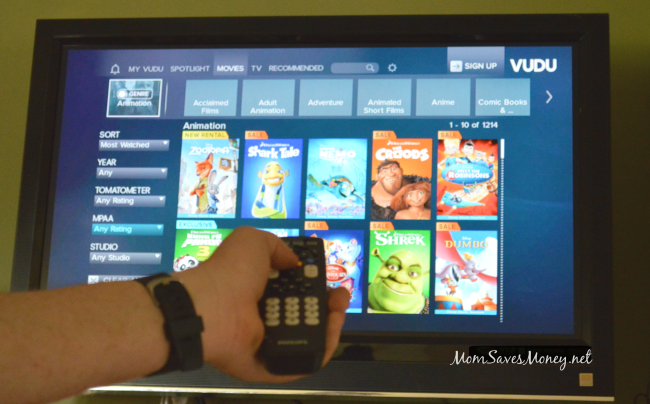 I picked up the Alcatel One Touch Fierce XL smartphone for only $99 (rollback from $119), a starter kit for only $19.88 (first time ever at this low price) and started the Walmart Family Mobile Plus plan right away. The out of pocket for this plan is super low compared to other prepaid carriers. For only $49.88 per line a month, we get unlimited talk, text and data up to 10GB or 4G LTE plus a free new release rental on VUDU. We just stream VUDU to our TV from our PS4 and boom, instant family movie night on a budget.
The Alcatel One Touch Fierce XL has a 5.5″ screen, 8 MP camera and 16 GB of internal memory with ability to add up to 32 GB SD card. This is the perfect low-priced phone and plan for a starter phone for my tween daughter. I know she will have plenty of data with the 10GB plan during our busy on-the-go summer.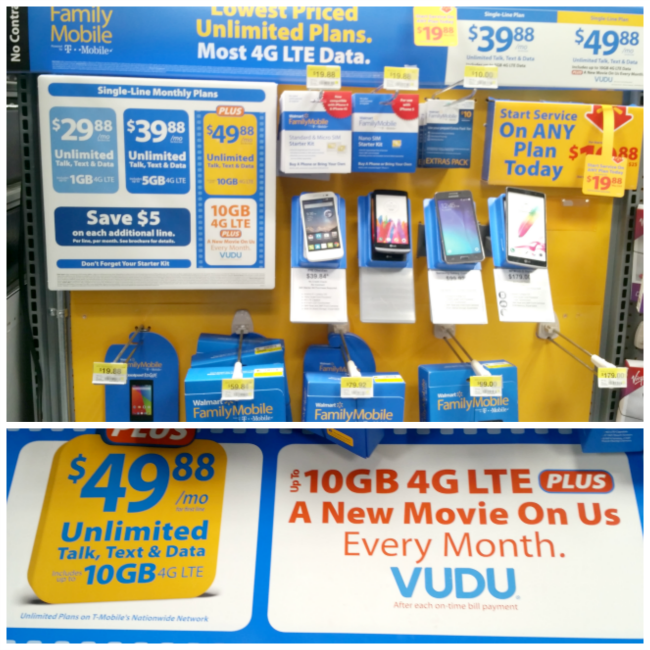 I'm so glad I found a way to encourage my kids to read more this summer and there are many more great children's books that have been made into movies. This top five list is a great place to start to get your family reading and spending time together during family movie night.
Leave a comment and share your favorite kid's book made into a movie. And, what would you do with 10GB of data?
Disclaimer: All prices for phones and plans included in this post are accurate as of the date of posting; however, these prices are subject to change. Please refer to Walmart Family Mobile online or your local Walmart for current pricing.