Disclosure: Sponsored post with Absolutely Her Consignment. All opinions are mine.
Everyone has heard of Black Friday shopping, but have you heard of Small Business Saturday? The Saturday after Thanksgiving is a day to shop the small businesses in your community and support local entrepreneurs. I wanted to share an awesome promotion from Absolutely Her Consignment on Small Business Saturday on November 26!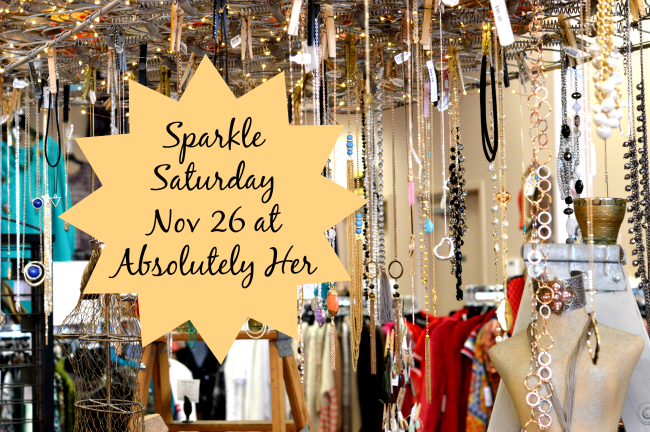 Absolutely Her has dubbed the day "Sparkle Saturday" and is giving a FREE gift to the first 50 shoppers. They open at 10am, so get there early to score a free gift. They will also have refreshments, drawings and 20% of all gift cards. Plus, EVERYTHING in the store will be discounted 20-40%.
Absolutely Her carries gently used women's clothing in sizes up to 4x, plus many unique new items, like jewelry, Husker gear, candles and gifts.
Location: 811 Tara Plz, Papillion, Nebraska 68046
Time: Sparkle Saturday, November 26, 2016 from 10am-5pm
RSVP and more details on their Facebook event page
Shopping local is very important to the economy and something I am very passionate about promoting. My parents were small business owners of a bike shop my entire life, so I understand the importance of small business and how those locally owned businesses shape the community.
My Reasons to Shop Local on Small Business Saturday:
Keep Money Local and Invest in the Community
When you support small businesses, you support your community. According to a study by Civic Economics, only 14% of what you spend is reinvested in the community at national chains, but a whopping 48% is reinvested locally when you shop small businesses. And, virtually no money is invested in your community when you shop online. Give back more to your community by supporting local businesses!
Better Customer Service
Small business owners are uniquely invested in their business and create a better shopping experience for customers. Often, the owners build relationships with their customers and provide one-on-one attention that you won't find at big box stores.
Find Unique Gifts
Local businesses often carry items that aren't widely available and are produced locally. Check out this amazing selection of beautiful gifts found at Absolutely Her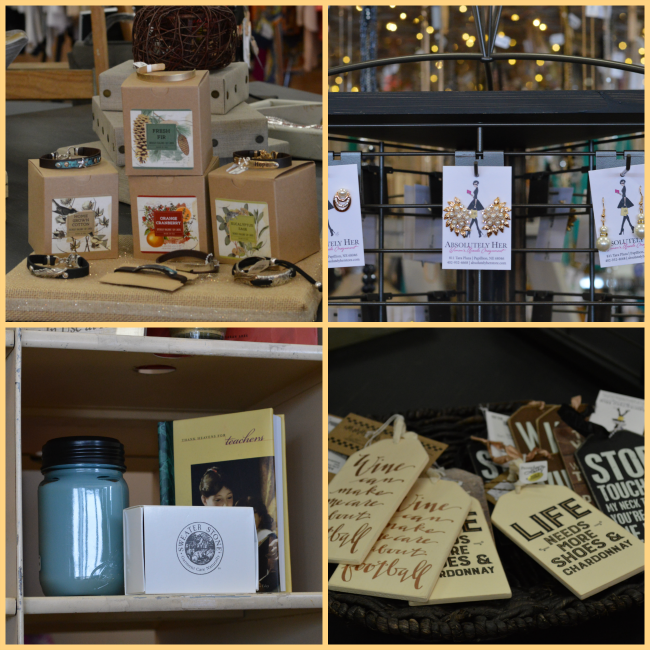 Creates Local Jobs
Small business owners are the largest employers nationally. Local businesses create local jobs and often pay more than national chains!
More Expertise
Local business owners are experts in their field to compete, so you can get expert advise on your purchases. At Absolutely Her, the employees will help you find the perfect outfit or gift.
Less Crowds, Great Deals
Why wake up insanely early and fight the Black Friday crowds when you shop Small Business Saturday! On November 26, grab breakfast at a local diner, shop several small businesses, including Sparkle Saturday at Absolutely Her Consignment, and stimulate your local economy.
Do you plan to shop Small Business Saturday?