It's winter break finally! My kids have a very long break this year, with a whopping 17 days off from school. After the Christmas fun is over, we will need to find some fun things to do in Omaha to ward off the boredom.
If you are also struggling to keep the kids entertained during winter break, here is a list of 10 fun places to visit in Omaha with kids. And, best part is six places on this list are FREE!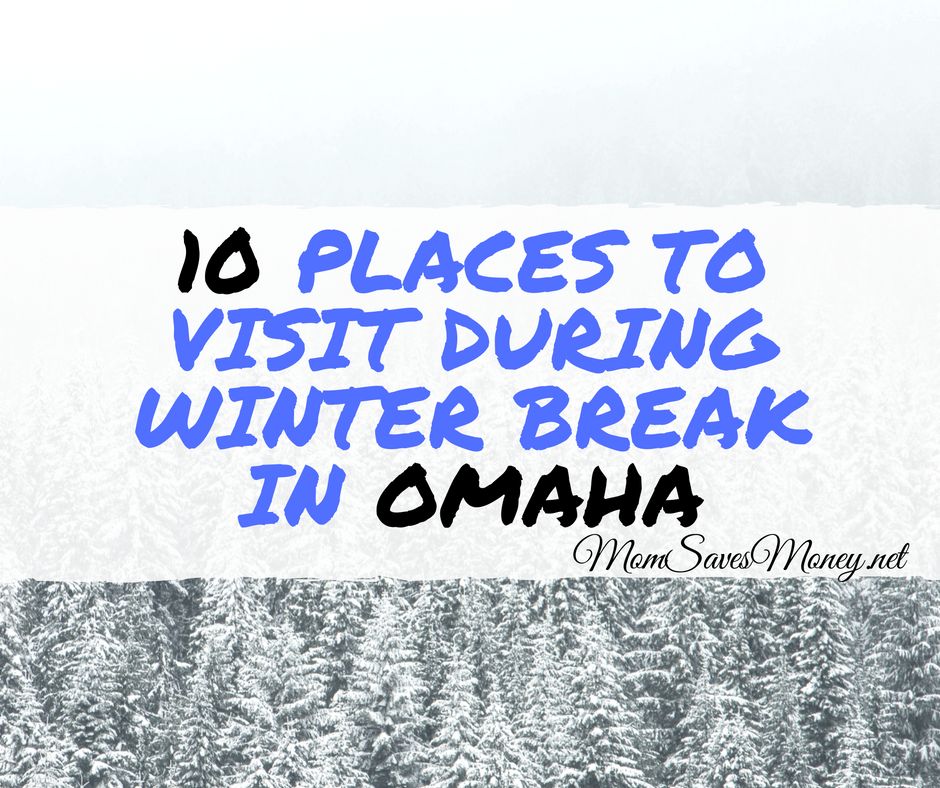 1. Lauritzen Gardens – Visit the Holiday Poinsetta show and conservatory with FREE admission through December 31!
2. Omaha Henry Doorly Zoo – Even when it's cold outside, the zoo is a great place to visit with several popular attractions close to the front entrance. While your there, enjoy an IMAX show included free if you have a membership.
3. $5 Movies on Tuesday at Marcus Theaters at Majestic Cinema of Omaha, Midtown Cinema, Village Pointe Cinema and Twin Creek Cinema. Includes free 46 oz popcorn for Magical Movie Rewards Members (membership is free). We are planning to see the new movie Sing during break.
4. Bounce Houses – The Omaha area has several bounce houses and these are great places for kids to burn off all that extra energy.
5. DoSpace – Check out the little rooms, teen space or use one of the many computers at DoSpace on 72nd & Dodge. Membership and technology access is free.
6. Omaha Children's Museum – There is so much to discover and explore at the Omaha Children's Museum and it's perfect for families with kids 8 and younger.
7. Mall Play Areas – Oakview and Westroads have free indoor play areas for young children.
8. Local Library – Did you know there are 12 branches of the Omaha library? Local libraries have free programming and fun activities, including LEGO club, movies and New Year's Eve parties, during winter break. And, you can pick up a few books or even a movie during your visit.
9. Joslyn Art Museum – There is no charge for general admission to the Art Museum. Check out a free Art Pack during your visit for hands on fun and learning with your kids.
10. Gingerbread Festival at Mormon Trail Center – Now through December 31st, view the annual Gingerbread House Display at Mormon Trail Center at Historic Winter Quarters. Admission is free.
I'm excited to visit some of our favorite places and some new places the next few weeks. I hope this list gave you ideas to keep the kids entertained during this long winter break.
What are your plans with the kids during winter break?