Kroger (aka Baker's in Omaha) has a NEW winnable sweepstakes with 119,050 instant win prizes! Prizes range in value from $0.89-$8.00 for a total value of over $313,000 in prizes up for grabs (see full list of prizes below.) This is the most prizes I've ever seen in one of the Kroger instant win games, so odds to win are VERY good!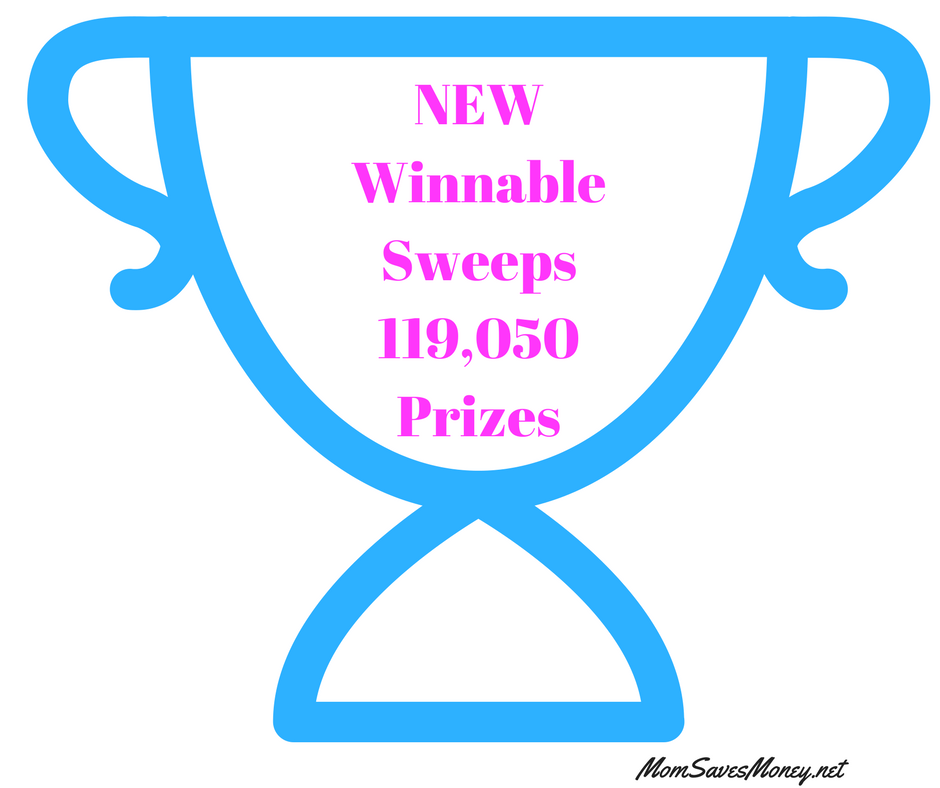 To play, just log into your Kroger or affiliate account and play the 'Burger Bonanza' instant win game. Simply spin the slot machine and if you match three items, you win! To skip picking a store and go directly to the Baker's instant win for my Omaha readers, just click here.
The prize will be loaded directly to your card and you can pick it up free on your next shopping trip to Baker's or any Kroger affiliate store. You can play once a day through July 4, 2017 and can win up to 39 times per account. Leave a comment and let us know if you win. Good luck!
Prizes include:
3,050 Winners – FREE Ball Park®
3,050 Winners – FREE Matchlight Easylight
3,050 Winners – FREE Hershey's Milk Chocolate Bar
3,050 Winners – FREE Hillshire Farm®
3,050 Winners – FREE Johnsonville Smoked Dinner Links
3,050 Winners – FREE Skittles®
3,050 Winners – FREE Yucatan Guacamole
3,050 Winners – FREE Bai or Bai Bubbles
3,050 Winners – Free BODYARMOR Sports Drink
3,050 Winners – FREE Drink Chobani™ Yogurt Beverage
3,050 Winners – FREE Powerade®
3,050 Winners – FREE Smartwater®
3,050 Winners – FREE FIJI Water
3,050 Winners – FREE MorningStar Farms®OR GardenBurger®
3,050 Winners – FREE Hostess® Frozen Dairy Dessert and NESTLÉ® Frozen Treats
3,050 Winners – FREE Nestea
3,050 Winners – FREE Pepperidge Farm® Cookies®
3,050 Winners – FREE Mountain Dew DEW-S-A Flavor
3,050 Winners – FREE Pepsi Fire Flavor
3,050 Winners – FREE Vlasic Purely Spears
3,050 Winners – FREE Wish-Bone Italian Salad Dressing
3,000 Winners – FREE Snapple® Straight Up Tea™
3,050 Winners – FREE Tropicana Premium Drinks
3,050 Winners – FREE Lipton Chilled Pure Leaf
3,050 Winners – FREE Tyson® Individually Frozen Chicken
3,050 Winners – FREE Hellmann's® or Best Foods®
3,050 Winners – FREE I Can't Believe It's Not Butter® Spray
3,050 Winners – FREE Vita Coco
3,050 Winners – FREE SToK Cold Brew Coffee
3,050 Winners – FREE McCormick Grill Mates Bottle Blend Seasoning
3,050 Winners – FREE Stubb's BBQ Sauce or Stubb's Marinades
3,100 Winners – FREE SIMPLY Organic DORITOS® White Cheddar
3,100 Winners – FREE Izze
3,100 Winners – FREE Lipton Pure Leaf
3,050 Winners – FREE HEINZ BBQ Sauce
3,050 Winners – FREE Propel
3,050 Winners – FREE G-Organic
3,050 Winners – FREE Weber Sauce or Seasonings
3,050 Winners – FREE Reddi-wip®