Summer is halfway over and that means it time to start thinking about shopping for back to school. This can be a daunting task for many parents and very stressful. Here ares some tips to save money buying the essentials for back to school.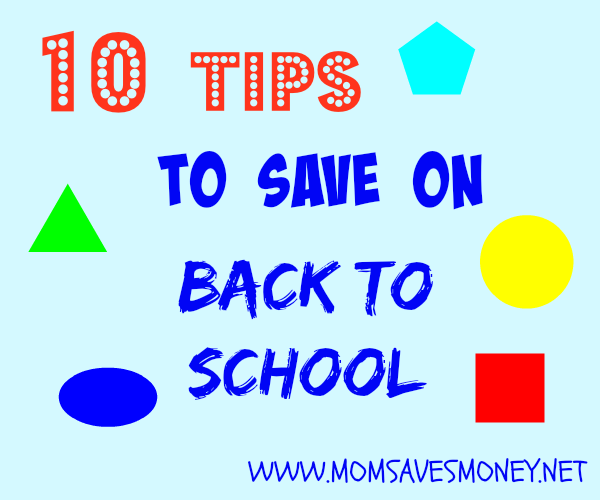 1. Make a school supply list – Determine what items your kids will need this year and make a list. Amazon has a basic school supply list. Some teachers have set specific lists for their classes or you can search by grade. Note – if you are a teacher you can create a school list for your class on Amazon.
2. Check your inventory – Look through your school supply stash and see what items you already have on hand. If you don't have a central location for school supplies yet, I recommend a small tote or a specific drawer just for school supplies.
3. Set a budget – A budget is really important so you don't overspend on back to school. It is important to set a budget that is reasonable for the items you need, but also reasonable for you current finances. Back to school shopping can get expensive quickly if you don't pay attention to prices.
4. Watch the sales – For the months of July and August watch the back to school sales. These will be the lowest prices of the year on school supplies, like crayons, glue, notebooks, pens and pencils. I compile a new list every Sunday with the best back to school bargains for the week.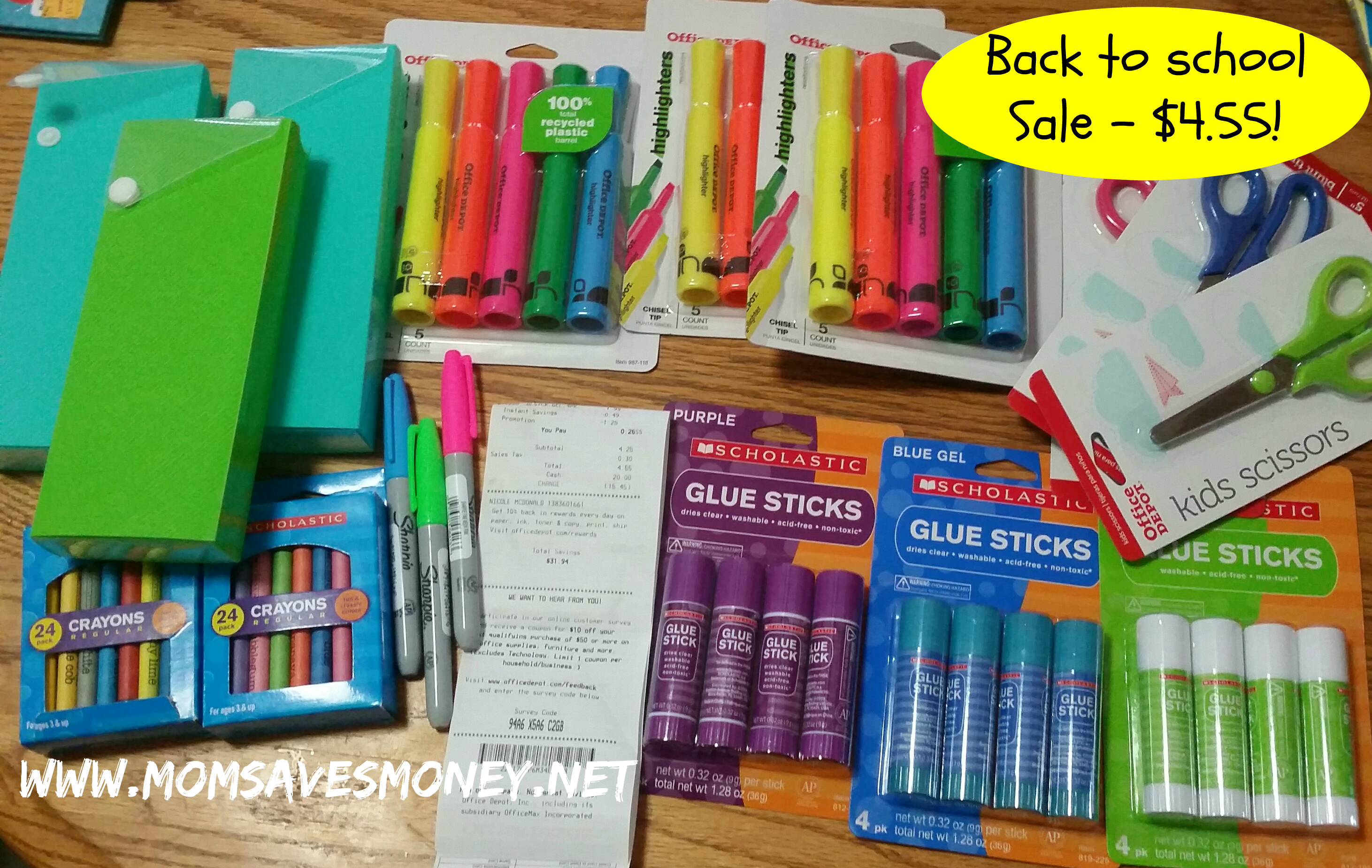 5. Pick up Extra Essential Items – Since late summer is the time of year school supplies are at their lowest prices, it's a good idea to pick up a few extra essentials, like notebooks, pens, pencils and crayons. If your child runs out of crayons in January, you will be paying the full price of $3.00 for those crayons versus less than $0.50 right now.
6. Take a Clothing Inventory – Have kids try on clothes and shoes from last winter so see what items still fit and what needs replaced. Some kids may grow out of everything over the summer and some may still be able to wear last's year wardrobe. Determine what clothing items you actually need and check out the next tip.
7. Skip the new wardrobe – It is tempting to send your kids back to school with a whole new fall wardrobe, but that can cost alot of money. If you really want to buy them new clothes, I recommend just one new outfit and one pair of sneakers for the first day of school and shopping second hand for the rest of their wardrobe. Schoola is a great option, offering $25 worth of free clothes to new customers or check out local thrift stores, garage sales, consignment sales and stores.
8. Spend extra on a good backpack and lunchbox – There are two things I recommend purchasing higher quality and that is a backpack and lunchbox. With my three kids, I've found that those get regular use and the poorly made ones will need to be replaced by December. I spend most of my school budget on a decent backpack and lunchbox for the year. However, I do watch the sales and make sure to get a great deal on quality ones.
9. Label everything – Make sure your kid's names are clearly labeled on their backpacks, lunchboxes and school supplies. When there are 20+ kids in a class it's easy to get things mixed up and labels are important.
10. Don't forget classroom essentials for the teachers – Most teachers appreciate extra school supplies. I polled a group of teachers and believe it or not extra dry erase markers topped this list! They also said extra tissues, hand sanitizer, folders, pens, pencils, paper, highlighters, glue sticks, sanitizer wipes and even a nice pencil sharpener would be very helpful. Some said even just adding in a few extras from the school supply list is appreciated. While these aren't always listed as essentials, if you have extra money in your budget, you will save your teacher from paying out of pocket for these commonly used items.
I hope these 10 tips for back to school shopping help you these next few weeks during this back to school rush. Do you have more ideas to save? Please leave a comment.