It's the day after Christmas and you may be all done shopping, but the dedicated bargain shoppers will be out looking for deals! There are so many great clearances the week after Christmas with the lowest prices of the year. There are a few items I always buy this time.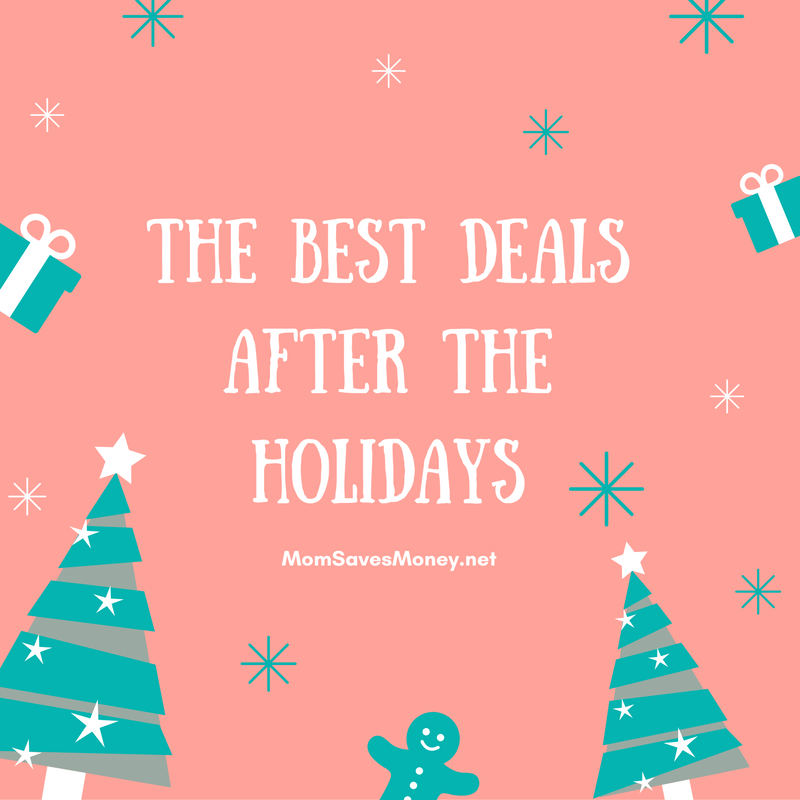 Here's the best bargains after the Holidays:
Wrapping Paper – After the holidays, normally pricey wrapping paper will be 50-90% off retail prices. I pick up a few Holiday themed giftwraps, but also look for non-holiday specific rolls that are on sale. Usually I'm able to find a polka dot or striped pattern that can used year round for birthdays and other occasions. This saves me a ton of money and I always have wrapping paper readily available year round.
Decorations – These are the most heavily discounted item for post-holiday shoppers. I always pick up our Christmas lights, ornaments and even our fake tree after the Holidays. You will find deals 75-90% off retail and this is the time to stock up for next year. If you're lucky, you might even find holiday themed storage totes on clearance to hold your new decorations.
Toys – Retailers stock up on toys for Christmas and if it's not something they regularly carry, there will be huge discounts on those items. CVS, Walgreens and Menards are some of my favorite stores to find toy deals. I pick up a few of these heavily discounted items for birthday gifts and to stock my toy closet.
Gift Sets – Look for gift sets of bath soap, pajamas, coffee, chocolate, mugs and much more that stores will clearance after the Holiday gift giving season. I look for gift sets that can be given anytime or items we already use.
Holiday Food – Holiday-inspired food, like holiday nut mixes, candy canes, chocolate, coffee mixes, baking mixes and treats will be discounted as soon as Christmas is over. Usually the discounts aren't as high on food, but if these are items you eat, you will save big. I love finding my favorite treats, including sausage and cheese sets or coffee, on clearance.
Party Supplies – Look for discounts on tablecloths, paper plates, napkins, party favors and cups. Save these for next Christmas or find neutral colors that can used year round.
How to find these deals:
Many stores will leave their Holiday aisles open with discounts in the entire department. As supplies dwindle, they will often consolidate the merchandise to one or two aisles or even just a few shelves. Make sure to shop early for the best selection. Usually the first few days after Christmas will be the greatest variety, but wait until closer to New Year's and the first week of January for the largest discounts.
What great deals did you score during your post-Holiday bargain shopping?