Disclosure: Contains affiliate link.
Amazon just released a new monthly subscription box for STEM toys. Every month receive high-quality science, technology, engineering and math toys handpicked by Amazon from trusted brands. Everything from programmable robots to chemistry set or crystal kids, the STEM Club will challenge young minds through play.

How it Works:
You pick your preferred age range from 3 options: ages 3-4, 5-7 or 8-13. You can subscribe to one box from each age group if you have children in different age ranges. Every month you will receive new STEM toys that are new or exclusive to Amazon.
A STEM Club toy subscription costs just $19.99/month plus taxes. Shipping is included. Your first STEM Club toy will ship free within 2 days of signing up and will arrive in about a week.
This is a monthly subscription box, so your child can enjoy new STEM toys every month on the same day of the month you signed up. You can cancel your subscription at any time under "Memberships & Subscriptions" on your Amazon account.
Order Now: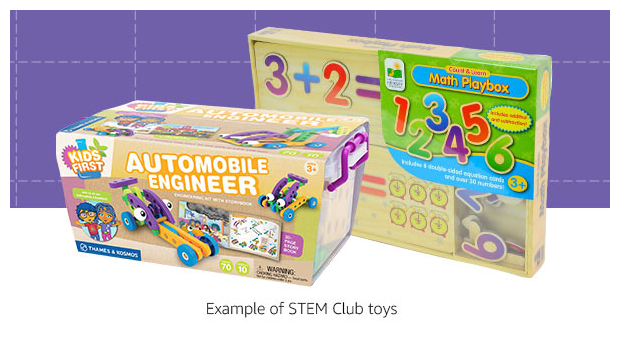 Are you excited for Amazon's new STEM Club toy subscription?