Starting November 24 through December 25, log into Kroger & affiliate stores 25 Merry Days and download exclusive digital coupons. If you are in Omaha, Baker's is our Kroger affiliate and will participate in this exciting program.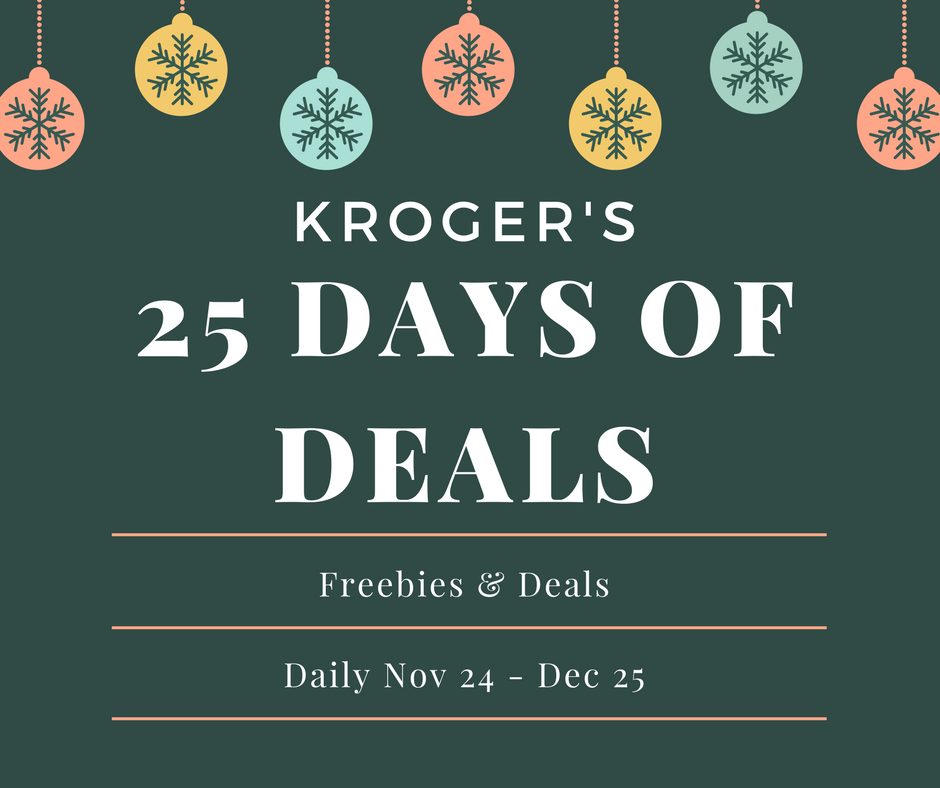 There are going to be some amazing coupons including these 6 free items:
November 24 – Free Sunkist 20 oz
November 27 – Free Yasso frozen yogurt bar
December 2 – Free Powerbar plant protein bar or PowerBar ProteinPlus bar
December 5 – Free Mountain Dew Holiday Brew 20 oz
December 11 – Free Splenda Naturals 40 ct
December 18 – Free Knorr Selects
How to use Kroger/Baker's digital coupons:
1. Create an account online with your Kroger or affiliate store card # and email address.
2. Select digital coupon and click 'load to card'.
3. Scan card at checkout.
4. Digital savings will automatically be applied to participating products.
It's that easy to save! Make sure you don't miss these 25 days of amazing digital coupon offers from Baker's and Kroger affiliates. You can also sign up to receive daily text or email alerts.