Disclosure: Contains affiliate link. All opinions are mine.
The January Target Beauty Boxes are now available for a limited time for only $7 with free shipping. These beauty boxes are a great way to try new products and find your new favorites. There are two amazing beauty boxes available this month. Order one or both while supplies last!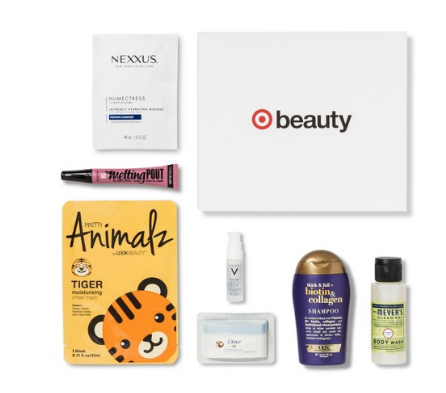 Target Beauty Box January includes the following 7 items:
Nexxus Humectress Hair Mask- 1.5 oz.
Dove Gentle Exfoliating Body Polish- 1 oz.
Pretty Animalz Tiger Sheet Mask- Tiger- 1 ct.
Mrs. Meyer's Body Wash- Assorted Scents- 2 oz.
Vichy Mineral 89 Face Moisturizer- 5 mL
CoverGirl Melting Pout Liquid Lipstick- 0.27 oz.
OGX Biotin & Collagen Shampoo- 0.3 oz.
Target Beauty Coupon – $3 off $15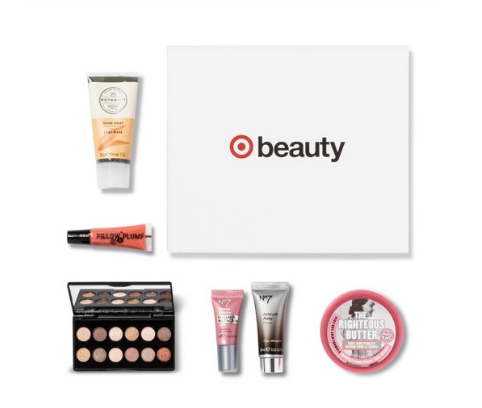 Target Beauty Box Best of Boots includes the following 6 items:
No. 7 Restore and Renew Serum- 0.17 oz.
No. 7 Airbrush Away Primer- 0.33 oz.
Soap & Glory Righteous Butter Body Butter- 1.69 oz.
Soap & Glory Pillow Plump Lip Gloss- 0.13 oz.
Botanics Shine Away Ionic Clay Mask- 1 oz.
Sleek MakeUP Eyeshadow Palette- 0.64 oz.
Target Beauty Coupon – $5 off your purchase of $20 or more of qualifying brands: Sleek, Botanics, Soap & Glory, and No. 7.
Order the Target January Beauty Boxes now for only $7 with free shipping. Save 5% when you pay with your Target Red Card.
Note – The Men's Holiday Target Beauty Box is still available for a discounted price of only $5!