Welcome readers. Allow me to introduce myself. My name is Nicole and I live near Omaha, Nebraska with my husband and three kids, ages 13, 11 and 9. I am the author of The Extraordinary Art of Couponing,  The Extraordinary Art of Meal Planning, and The Extraordinary Art of Budgeting. I teach Couponing, Freebies, Meal Planning Success, Budgeting, Beginning Blogging and Frugal Fun with Kids classes at Metro Community College, Iowa Western Community College, Omaha Public Libraries, home parties and church & MOP groups. You can view my upcoming classes and sign up here.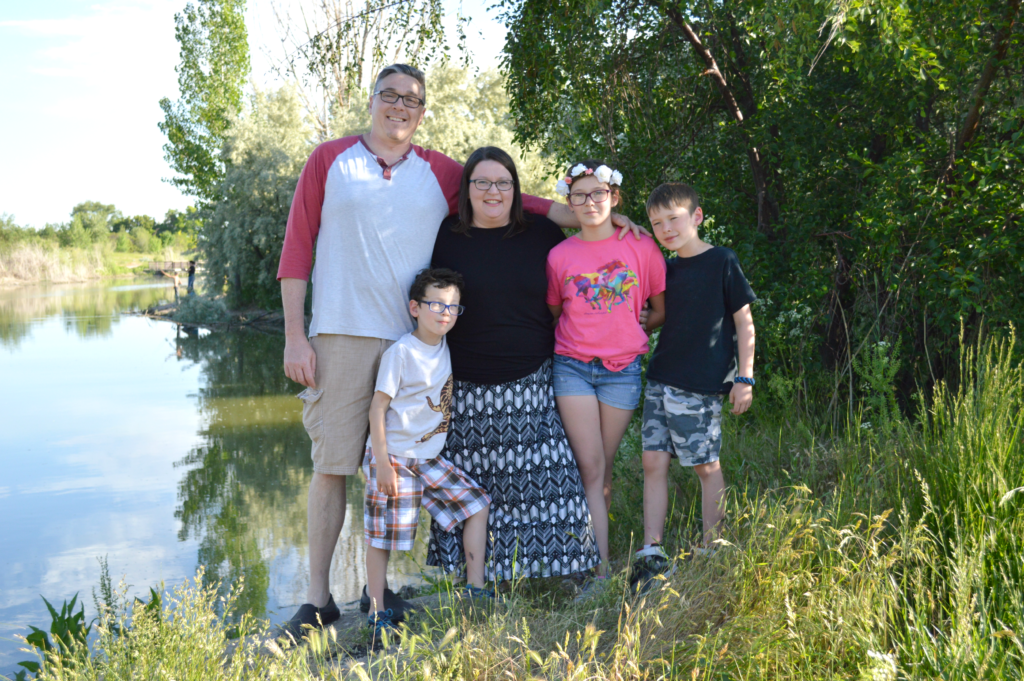 Prior to teaching and becoming a stay at home mom in 2006, I spent seven years in the Navy working in the Intelligence field. The Navy also trained me as a financial counselor. I helped many service members analyze their spending, prepare budgets and make sound financial decisions.
In June 2009, I received my Master's in Business Administration with a concentration in Marketing. I have two undergraduate degrees, one in Business Management and the other in Russian language studies
Transitioning to living on one income has been difficult for us and I started looking for ways to stretch our income. I began actively budgeting, tracking spending, couponing, requesting free samples, entering sweepstakes, using reward programs to earn gift certificates and shopping at Walgreens and CVS. With all the money saving, we were able to pay down over $10,000 in credit card debt in 2008 and are now proudly credit card debt free. It's a great feeling to make such progress on our debt and to finally be free of it. We were also able to start college funds for the kids and an IRA for me.
I am so passionate about saving money and amazed at how much my efforts have helped our family that I started this blog in 2008. I love to share all my great finds and money saving tips and help others save money.
I appreciate each of my readers who make this all possible. I'm happy to be able provide excellent and useful information to help you save money. I also really enjoy hearing from my readers, so please leave me comments or email me anytime.
As Seen in
2019:
Interview – Marco LeRoc TV
2017:
Why I quit Black Friday – KETV Newswatch 7
Gain at Walmart – The Morning Blend on KMTV3
Digital Coupon Apps – KMTV3
Metro mom shares how to find FREE stuff – WOWT6
2016:
Avoid ending up too far in the red on Black Friday – WOWT6
Planning Ahead to Make the Most of Black Friday – WOWT6
Save Cash with Coupon Apps – KETV7
2015:
Cutting Costs: Simple Strategies to Save Money – WOWT6
School Shopping on a Budget – WOWT6
Birthday Parties for Kids – Morning Blend with Momaha
Bloggers From Omaha – Nicole McDonald – Oh My Omaha
Hunting for the lowest egg prices: Where's the cheapest dozen – Omaha World Herald
2014:
Omaha Steak, others tap local bloggers to reach target audience – Omaha World Herald
Are Black Friday Savings Worth the Hassle? – WOWT6
Some People Save Hundreds by Clipping Coupons – Fox 42 KPTM
Money Saving Mom will Teach Basic Budgeting Class – Omaha World Herald
Bellevue family dives into Frugal February – a month with no unnecessary purchases – Omaha World Herald
Bellevue Family says 'Frugal February' challenge was worth it: $768 saved – Omaha World Herald
2013:
Coupon Collecting Helps Local Author Jump to Top Seller – Fox 42 KPTM
Guest Posts written by me:
Less Stuff, More Memories – Omaha Children's Museum Blog
Are you Frugal or Just Plain Cheap? – featured on Momaha
7 back-to-school money-saving tips – featured on Momaha
8 Ways to throw the best kid's birthday party on a budget – featured on Momaha
Six ideas to encourage learning through play – featured on Fat Brain Toys blog
Nine tips for raising independent kids – featured on Fat Brain Toys blog
Say Yes to the Mess – featured on Reruns blog
How to Host a Successful Giveaway Party – featured on Reruns blog
How to Entertain Kids on a Snow Day – featured on Reruns blog
My Struggles as a mom to a special needs child – how I accepted the unexplainable – featured on Reruns blog
Tips to Win Big Prizes from a Sweepstakes Addict – featured on Reruns blog