One of my readers made a wonderful suggestion to post my meal plans every week during our no-spend challenge this February. I'm sure the menu will get more creative and interesting throughout the month. Right now, our fridge and pantry are stocked with our normal meal ingredients, so I can choose meals we already cook regularly.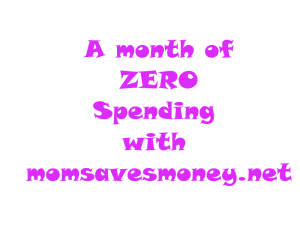 This week I planned six meals and one night of leftovers. I never plan the exact days I will cook the meals, but just cook what sounds good that day.
Here's our menu for February 1-7:
Ham dinner (cooked whole spiral ham) with mashed potatoes and salad
Split Pea Soup with ham and homemade French bread
Ham Salad sandwiches, chips and salad
Beer brats cooked in beer, baked potatoes and green beans
Spaghetti with meatballs and cooked broccoli
Kid's Choice – usually macaroni & cheese or frozen pizza with vegetable of their choice
I also plan to cook some Amish Friendship bread and whip up some more No-Bake Energy Bites this week.
For breakfast:
Oatmeal
Cold Cereal of choice
Toast with butter or jam
Pancakes – usually only on weekends
I pack lunches for all three of our children every day so I also plan their noon meals. My husband takes leftovers to work every day for his lunch.
Lunches for kids:
Homemade lunchables with crackers, cheese slices and sandwich meat, baby carrots with ranch and sliced oranges
Tortilla roll ups with spreadable cheese and lunchmeat, salad or baby carrots and 1/2 banana
Tortilla roll ups with peanut butter and bananas or peanut butter & jelly, baby carrots and raisans
Ham salad sandwiches (leftovers), chips and sliced oranges
Kid's choice on Friday
What meals are on your menu this week?