My goal this week was to seriously declutter and we did great. I slacked on posting items for sale, but I went through alot of stuff and have plenty to list for the last week of this challenge.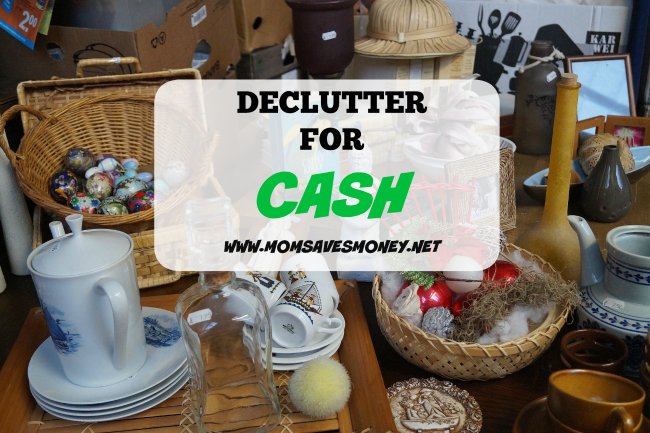 WEEK 3 RESULTS
Wireless entertainment system $15
Lalloopsy dolls $8
Outdoor baby swing $10
DVD's $10
Toddler toys $20
My total for this week was $63, for a grand total of $217 so far this month. I gave my daughter the $8 for the dolls since I challenged her to declutter and am allowing her to keep the profit from her hard work.
DECLUTTER WAS THE GOAL
This week I made two trips to the local thrift store, gave away items to friends, donated to the Veteran's Home and cleared out two totes from my basement that will be sold this week. Some items I donated included a bag of my clothing, miscellaneous kid toys, men's razors, Tena pads (from couponing), kid's clothing and books.
Last week, my goal was to go through four totes and I actually went through three. I decided to get rid of two full totes of kid's toys and rotated the other tote with their current toys. Another goal was to go through my closet and I didn't go through everything, but I did donate one full garbage bag of my clothing.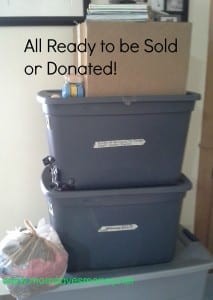 WHAT I LEARNED – LET IT GO
I've learned this week that it's important to just let things go and not worry about getting money for every single item. Some items with low value are not worth my time to sell. It also feels morally wrong to sell items I received free through couponing, so those items are always donated.
It feels so good to see a corner of the basement or room completely cleared of clutter. I enjoy seeing my used items go to other homes that will continue to get use out of them. Now, I have to remind myself not to fill it up with clutter again.
WEEK 4 PLAN
This is the last week of the month long challenge and I'd like to get all the items I've already sorted either listed for sale or donated. I want all the items gone from my house by the end of the month. I can already tell this challenge will continue into April, but I will not spend as much time on it as this month.
YOUR DECLUTTER FOR CASH RESULTS
How was the declutter for cash challenge for you this week? Any tips or insights? Please leave a comment.