I finished week 2 of the 5K challenge! The low carb diet was very difficult for me, but I had great results!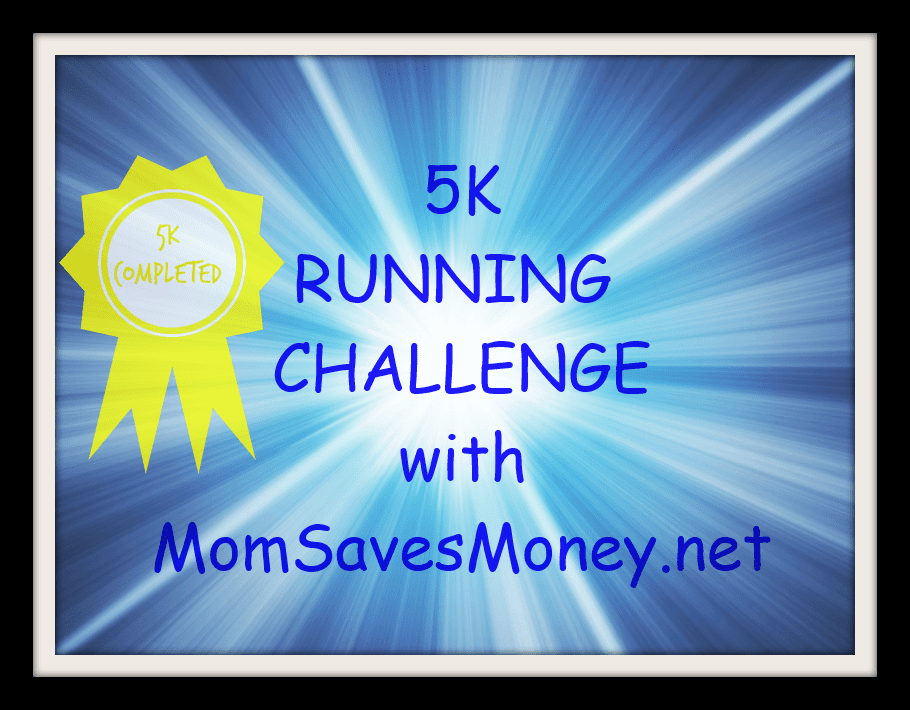 THE DIET
This week was much harder than week one. My trainer, Mark, recommended a low carb diet to kickstart weight loss. I could eat meat, fruit, veggies and dairy, but no grains, sugar or alcohol. The first two days were really tough and I was tired, however by day three I felt great. My husband did the diet with me (most of the week), so it was wonderful to have support and help each other. The best support was my Mom Saves Money Facebook fans who helped me with recipe ideas and encouragement.
NO EXCUSES
I won't lie, I wanted to quit day one of the low carb diet. The run was very hard and I felt exhausted, but I didn't quit. It was also challenging running with kids, but I started bringing a snack, extra toys and a reward for being good (park, zoo or extra TV time.) That worked very well to motivate the kids to behave at the track so I could do the runs.
I spent the weekend at Girl Scout Camp Maha with my oldest daughter. In order to get my one hour run/walk this weekend I woke up before the other campers at 6 am and hit the trails. The scenery was beautiful at camp, but the terrain and hills were rough. Oh, and the giant buck that jumped out of the woods really scared me. This week I didn't allow myself to make any excuses and just did the training and diet like Mark asked me to do. I am so grateful that I am sticking to a routine and already seeing results.
THE RESULTS
I logged 10 miles of running this week and even ran one day with another blogger, Lisa, from The Walking Tourists (awesome blog with amazing pictures.) Everything is more fun with friends.
The biggest change is two pounds of weight loss in just one week! This is so encouraging and keeps me excited to continue training and eating healthy. Skinny jeans here I come!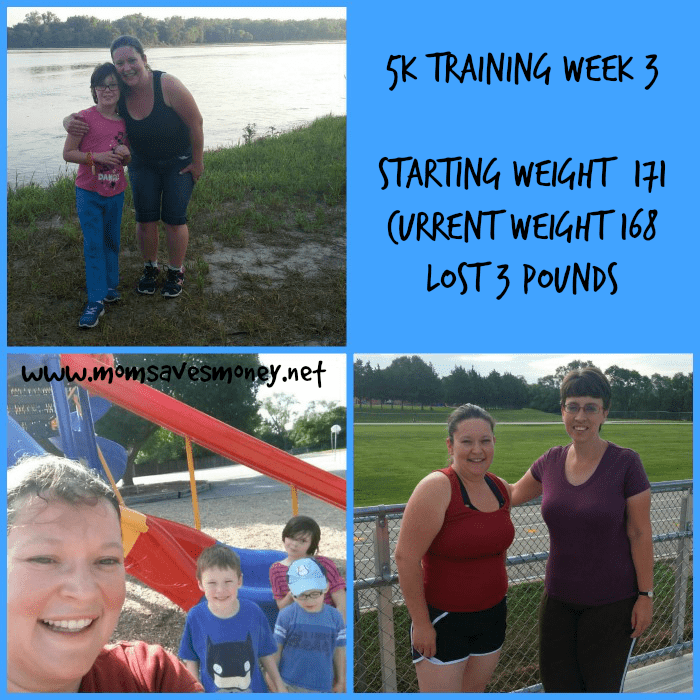 WEEK 3 NUTRITION
My trainer said to continue the low carb diet, but add a healthy carb treat in the morning or early in the day to help with energy. He said to avoid carbs later in the day because they will turn to fat and slow weight loss results. I definitely don't want that to happen, but am excited to add oatmeal back in the morning. I've been eating the same breakfast for almost a decade and I really missed my oatmeal with unsweetened almond milk and fruit.
WEEK 3 TRAINING SCHEDULE (repeat Week 1 & 2):
Day 1: 30 minute easy jog
Day 2: Easy jog for 10 minutes
4 laps on track, fast run on straightaways and walk on curves
Walk to cooldown for 5-10 minutes
Day 3: 30 minute hilly walk (the Omaha Zoo would be perfect)
Day 4: Repeat Day 2
Day 5/6: Walk/Run for 1 hour total on one of those days and take the other day off
Day 7: Strength training of choice for 30 minutes
Are you doing the 5K Challenge? Please leave a comment with your challenges and accomplishments.