Okay, NOW it's soup weather, right?  I can make soup and more soup and more soup.  Then I'll make some more.  Looking at Nicole's list of what's on sale this week, here are some menu suggestions.
Main Dishes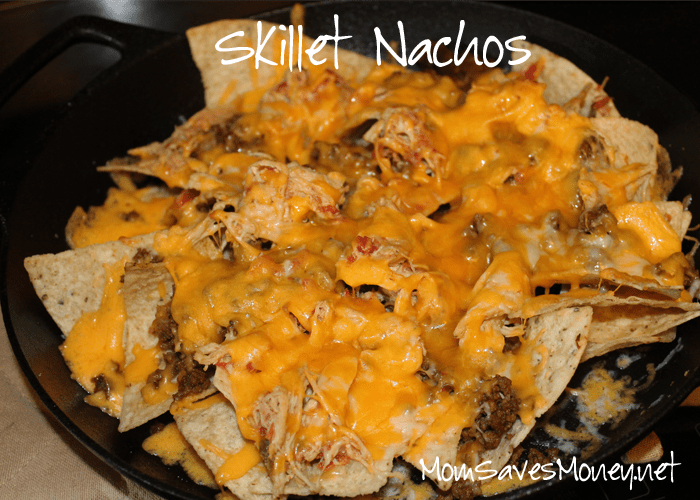 This recipe has become a favorite in our house lately – because it's a great use for leftovers.  When you have some leftover ground beef or taco meat or chicken, you can turn them into nachos very quickly!  I made them in a skillet because my family size is small.  . If your family is larger, you can use a cookie sheet instead. I serve it "community style" by just putting the skillet in the middle of the dinner table and we grab what we want. It's kind of fun to eat that way!
Skillet Nachos
Ingredients
Tortilla chips

Cheese

Meat (taco meat, salsa chicken, ground beef)

Other nacho toppings – tomatoes, black olives, jalapenos, salsa, sour cream, etc.
Instructions
Preheat oven to 425.

Spread the tortilla chips on the skillet or cookie sheet.

Sprinkle meat on top of the chips.

Sprinkle cheese on top of the meat.

Add anything else that can baked like black olives or jalapenos.

Bake for 8-10 minutes until cheese is melted.

Add other toppings like salsa or sour cream. Enjoy!
Jayme is a wife to 1 and, so far, a mother to two little boys. She coupons, but isn't super extreme about it. She price matches and loves it! While she likes to cook, she's in the stage of life where simple is usually better! She never knows how many hands she'll have free at dinner time! You can find her at No Regrets Living.