Disclosure: This post was sponsored by CVS MinuteClinic. However, all opinions are mine.
Some of you may already know that I smoked cigarettes off and on for close to 20 years. Over the years, I've quit for a year, two and even up to three years at a time and always when I was pregnant and nursing, but it never stuck. I always went back to the horrible habit. I learned on average it takes seven attempts to quit smoking to make it stick. I've tried to quit at least that many times, but this time I quit for good.
I finally said goodbye to the horrible habit on October 26, 2014. For close to a year I wanted to quit and even thought I thought I would force myself to quit during a month of no spending in February, I found other ways to get cigarettes. I was scared to quit. I made lists and could come up with 50+ reasons why I SHOULD quit and only one reason to continue smoking: addiction. For me, the cigarette addiction was powerful.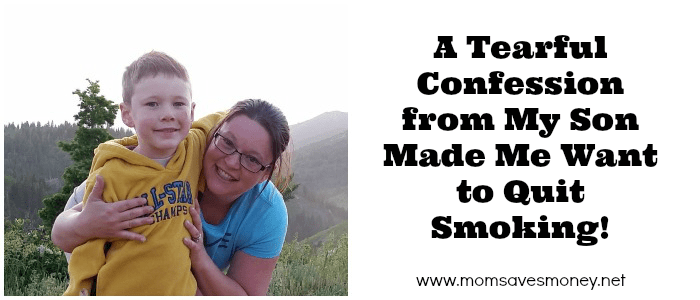 I smoked even though logically I knew it was terrible and a poor example to my kids. I hid it from them for many years and it was DARE week at school that finally made me quit. My six-year old son tearfully asked me 'when I would die from smoking' and begged me to not go 'underground away from him.' That's when everything finally came to a halt. I lost my breathe, I cried and hated myself for feeling so out of control with my addiction. I knew something had to change and I had to make it happen, but I was so scared. Later that month, I crushed the last few cigarettes in my pack and made a committment to quit.
I had always quit cold turkey in the past, but this time I used nicotine lozenges and lots of support from my family. I won't lie to you, the first week was brutal, but wasn't near as terrible as when I quit cold turkey. Any time I felt a craving and got shaky, I'd suck on a nicotine lozenge. I felt relief and was better able to deal with the psychological addiction of smoking. I changed my habits, I found other ways to relax and take short breaks. I did it. I quit and I'm not ashamed that I used help with nicotine replacement to finally kick the habit.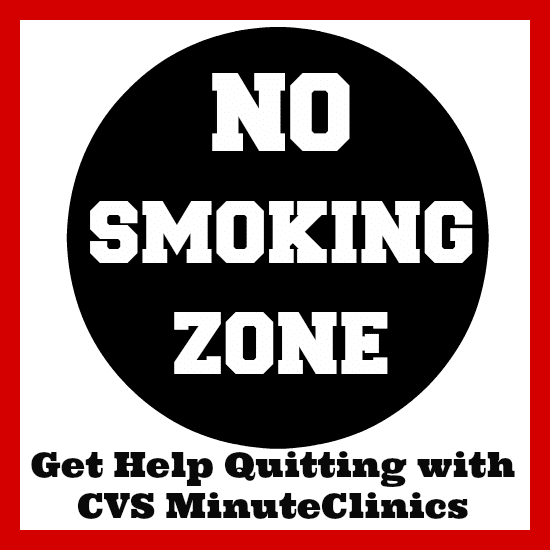 It was important for me to understand that I had a nicotine addiction and I needed support, guidance and nicotine replacement. At any CVS MinuteClinic, you can get one-on-one education and coaching and determine the best way for YOU to quit. If you don't have access to a CVS MinuteClinic, any local CVS/pharmacist can help you start a customized cessation program and select your nicotine replacement level (help is also available for smokeless tobacco users.) However, a CVS MinuteClinic allows more time for one-on-one education and coaching with a nurse practitioner.
The cost of the personalized CVS MinuteClinic smoking cessation initial assessment and visit is $69 and only $59 for subsequent visits and coaching sessions. Make sure to check with your insurance provider, because visit costs might be covered under your plan. When I figured I spent $1,000 or more a year buying cigarettes, the cost for temporary nicotine replacement was minimal. If I live to the average smoker's age of 70, I saved myself $35,000 just in cigarettes and thousands in health care costs by quitting now!
I am so glad I made the committment to quit smoking. I feel better physically, smell better, food tastes better and don't have to hide my addiction. My family is so proud of me and I hope to live many more wonderful years with them. And, from a former smoker, who tried many times to quit, I know that with the right support and help you can quit too!
Are you struggling with a cigarette addiction? Have you succesfully quit smoking? Please share your stories and tips to quitting smoking.
In addition to Smoking Cessation programs, CVS MinuteClinic also offers Eyelash Lengthening Consultations, and a comprehensive Weight Loss Program, complete with personalized assessment, plan and ongoing coaching.