Disclosure: Complimentary product provided by Tap Dancers Specialty Coffee for review & giveaway. However, all opinions expressed are mine.
For the first time ever on Mom Saves Money, my husband, Pete is writing a review. We both love coffee, but he is a connoisseur of fine coffee and loves fresh roasted beans with lots of distinct flavors. For years, he bought green coffee beans and roasted his own in the backyard in his special roaster, but with three kids he just doesn't have the time any more.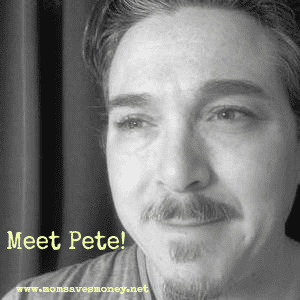 The closest he's found to fresh roasted coffee is Tap Dancers Specialty Coffee in Omaha. We received our shipment of coffee on our doorstep only two days after it was roasted! That's amazing freshness you won't find in any grocery store and you don't even have to leave home! If you've never had fresh roasted coffee, you are missing out. There is something truly amazing about the flavors when it's just been roasted. And, just fyi, coffee is really only 'fresh' two weeks after roasting. You lose lots of flavor the longer it sits on the shelf.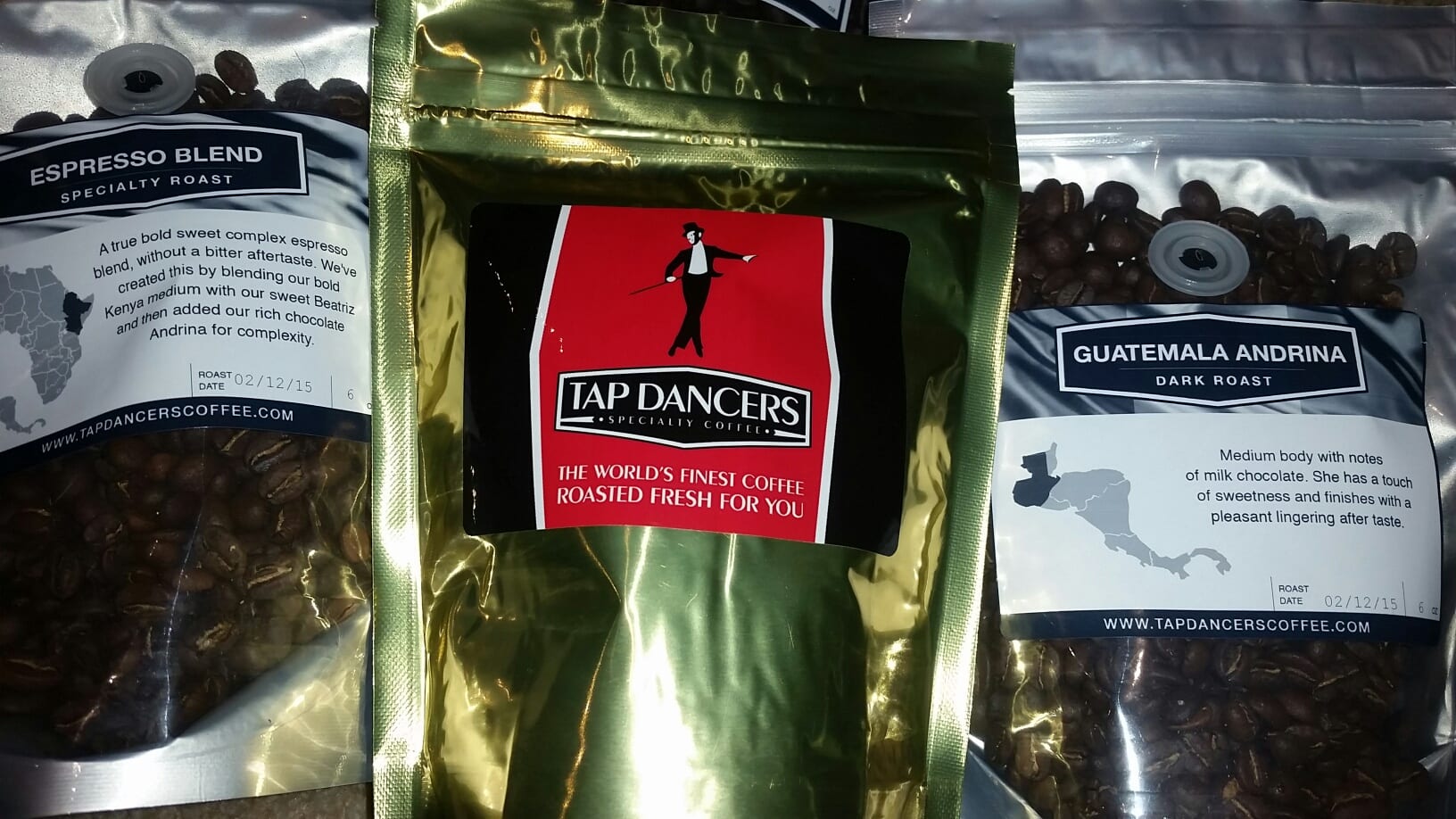 For a week after receiving our coffee shipment, my husband meticulously prepared his daily coffee, slowly drank and contemplated each cup and took detailed notes of the flavors. Without further ado, here is Pete's debut post and very thorough review of all seven Tap Dancer Coffee roasts we tried.
"Coffee! How I Love Thee" Tap Dancers Specialty Coffee Review by Pete McDonald
ETHIOPIA QUEEN CITY
After brewing completed from drip there was a nice aroma. At first I tasted a fruity complexity with an even body and virtually no acidity. When the coffee begins to cool down the spice became somewhat noticeable and I started to taste hints of mango or apricot and maybe some berries as the fruit unravels. As it cools down more the spice, such as cinnamon, became pronounced and the cup ends on a sweet note.
ESPRESSO BLEND
This cup has a nice crema on the top after brewing it. Sweet with a balanced body perfect for cappucinos or additional shots.
GUATEMALA ADRINA – DARK ROAST
This dark roast has body and the flavors of a good dark roast. The acidity is low and this cup is sweet with chocolate undertones. This is great with little sweet cream added to it.
GUATEMALA ADRINA – MEDIUM
This cup is subtley sweet with Baker's chocolate notes. The body is not too bold and the flavor coats the tongue from start to finish. This coffee could be used as part of an espresso blend.
GUATEMALA BEATRIZ
Crisp, smooth cup of coffee to get the morning going, almost no acidity. This is a good, non-offensive cup of coffee.
GUATEMALA BLEND
This every occassion coffee is a perfect cup of coffee. Virtually no bitterness to it. Whether drinking it in the morning with breakfast, after dinner or with a favorite dessert, this coffee will pair well. It becomes sweeter tasting as it cools.
KENYA KIAMBARA – DARK ROAST
Smooth to the last bit in the cup with a low acidity and balanced body. This would be a great after dinner coffee with cream and sugar. Adding some half and half to this coffee creates a delicious caramel taste.
While reading this, did you get up and brew a cup of coffee? I won't lie, I can't wait to drink another cup of coffee! My husband makes them sound so delicious.
HOW TO ORDER TAP DANCERS SPECIALTY COFFEE
Check out their website and select the coffees and sizes you want to order. You can order a one-time shipment or set up weekly or bi-weekly deliveries so you always have fresh roasted beans. They deliver within the Omaha area every Friday, so you'll have delicious fresh roasted coffee for the weekend and to start your week.
You can even order coffee gift baskets or a singing coffee-gram! Check out Tap Dancers Specialty Coffee to order today.

GIVEAWAY
Three lucky OMAHA winners will receive a 6 oz bag of Tap Dancers Specialty coffee of their choice. NOTE: You must live in Omaha to win one of these prizes.