Disclosure: Ebook copy received for review. However, all opinions are mine.
I am so excited about Marcus Sikora's new children's book Black Day: The Monster Rock Band for many reasons! One, this book is so cute and very colorful. My three kids really enjoyed reading this book with all the not-so spooky characters and Halloween theme. Two, the message is inclusion and acceptance in a fun way. Three, the author, Marcus is an adult living with Down Syndrome. This is a huge accomplishment for anyone and I am so proud of him!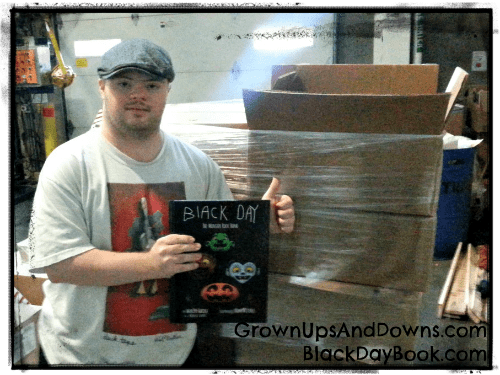 About Black Day:
This is a 40 page, full color, 8.5 x 11 laminated hard back
Brad is a paper boy who wants to be a rock star, so when he discovers the band Black Day playing in old Professor Hammer's garage, he really wants to join.
The band's monsters have a different idea and send him away, "No humans!"
Brad sets out to change their minds, but the monsters have bigger problems than finding a bass player.
Halloween may never be the same again.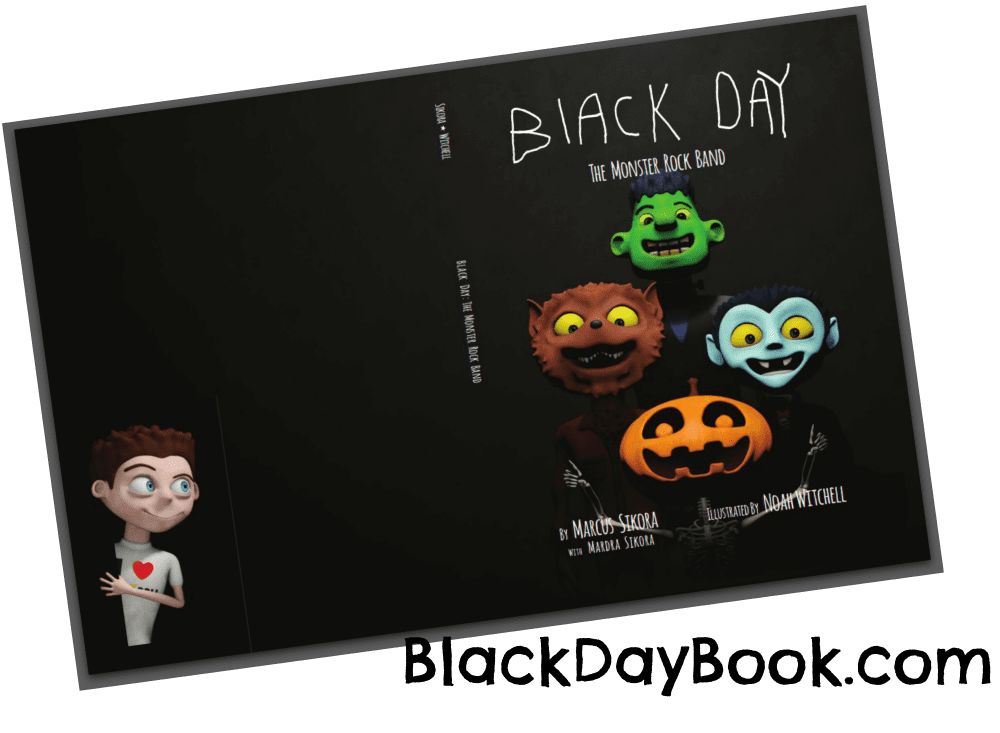 Black Day: The Monster Rock Band will be officially released on June 20, 2015. Which is, coincidentally Marcus' 25th Birthday. The book is $20 and will available for purchase online for delivery in July. You can also order online here or pick up your copy in person at The Bookworm in Omaha. There will also be a reading and book signing Saturday, July 11th at 1pm at The Bookworm. You and your kids can meet the author!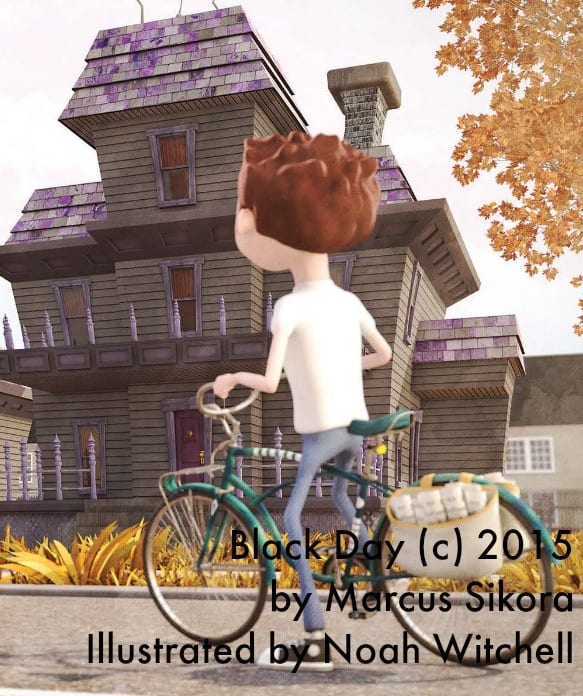 Make sure to follow Marcus on Twitter and Facebook to follow all events and news about his new book, Black Day. Congrats Marcus – you are a rock star!