Disclosure: Contains affiliate links. However, all opinions expressed are mine.
Cell phones are expensive, so it's nice when you can use them to earn FREE money and gift cards. I've tried several apps over the years and these are all the ones that are currently on my phone and use regularly. There are so many apps out there that's it hard to know which ones are legit and really pay. Every app listed here has paid me cash or rewards or saved me a ton of money. I've used some of these apps since I first got a smart phone years ago!
Note – Post updated January, 2019.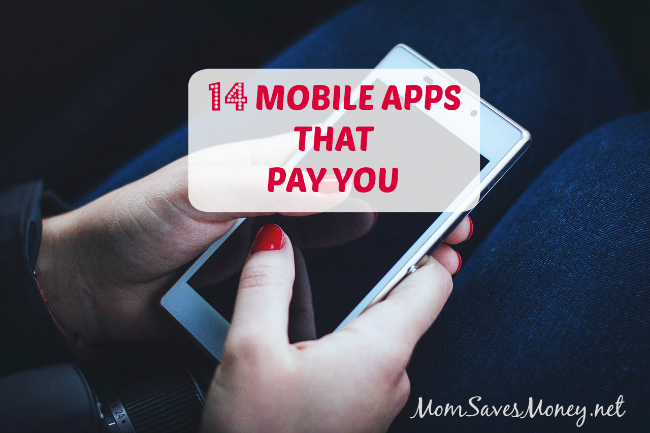 CASH BACK GROCERY SHOPPING & RECEIPT SCAN APPS
1. CHECKOUT 51 – Earn cash back when you purchase select items at any grocery store. There is a healthy offer every week, so I always make some extra money with this app. Offers reset every week on Thursday. They will mail you a check when your account balance reaches $20.
2. IBOTTA – This is a cash back shopping app, that includes many grocery stores, retail stores and even online stores. Basically, unlock the offer, purchase the item at the store specified and scan the product bar code and receipt into the app to get the cash back. You can cash out at just $10 and the savings add up fast when you include all the easy bonuses. Make sure you link this app to Facebook to reap the added benefits of team bonuses (you can also join my team.)
3. RECEIPT HOG – Earn Paypal cash or Amazon credit for scanning your grocery and retail receipts from your phone! You can submit 20 grocery and 20 retail receipts every week and that adds up fast! Cash out at just $5 for Paypal or an Amazon gift card!
4. SAVING STAR – Clip digital e-coupons and earn cash back when you buy those items at specific stores. Plus, they have a healthy offer every week and most Fridays they offer a freebie you can pick up over the weekend! Some stores, like CVS and Hy-Vee, are linked to your card and automatically deposit the savings into your account. Other stores, like Baker's and Walmart, require you to upload the entire receipt. Cash out for Paypal or bank deposit at just $5!
5. FETCH REWARDS – This is a receipt scanning app for grocery receipts. Earn points for every receipt and bonus points when you buy select items – cash in Fetch points for gift cards of your choice. Use my code E1EKF when you sign up to earn 3,00 Fetch points ($3.00) when you upload your first receipt.
REWARDS APP
6. BING– This app allows you to search the web on mobile devices and earn free gift cards! You can earn 10+ points a day on mobile and cash out at just 500 points for a free gift card. You can earn more when you use Bing on your home PC or laptop for web searches – up to 25+ points a day. Cash out for gift cards or enter sweepstakes.
7. SWAGBUCKS – If you follow me, you've probably heard me talk about Swagbucks. This is my favorite rewards program and I've earned thousands in free gift cards over the years. They have six different apps that earn you money. Five of them are TV apps that can earn you over $1 every single day! Here's more information on Swagbucks TV apps.
RETAIL SHOPPING APPS
8. EBATES – If you shop online from your phone, you should be earning cash back. Simply, open the Ebates app to find the store you want to shop and click from there. They track your purchases and you earn 1-50% cash back on your entire purchase. Plus, the app will alert you when your favorite stores are having sales. You can also use Ebates when shopping from your home computer or laptop. Ebates mails checks or deposits your money into Paypal quarterly for balances over $5.01 (will be rolled into next quarter if under $5.)
9. RETAIL ME NOT – If you love saving money at retail stores, this app is a must. This app will find coupons that you can use in-store at most major retailers and restaurants and save you tons of money! Great if you are like me and forget the store coupons at home or go shopping on a whim.
10. SHOPKICK – This app is so easy to use. Simply open the app when you walk into select stores, like Target, Best Buy, JcPenney's, Walmart and more and get 'kicks'. Plus, go on a scavenger hunt in the store and scan selected items for more 'kicks'. Cash out for gift cards at just $2.00! If you're not in the store, you can view 'products' collections and scroll to the bottom and click 'tap for a surprise'. Boom! More Kicks!
STORE SPECIFIC APPS
11. TARGET – This app doesn't pay you, but it does offer a percent discount on hundreds of items throughout Target with Cartwheel offers and digital store coupons. The great thing is you can use this discount with both Target store and manufacturer coupons on the same item. To use Cartwheel, you must first select the offers and load them to your account. To use, simply pull up the barcode in the app and scan at the register. If your wi-fi does not work well at Target, take a screen shot and use that at the register. Your barcode never changes for Target Cartwheel.
12. WALMART PAY by Walmart – If you shop at Walmart, make sure to use Walmart pay in the Walmart App to take advantage of their 'Savings Catcher' program.  Savings Catcher 'catches' lower advertised prices at local stores and gives you the difference in the form of a Walmart egift card you can redeem directly from the app.
13. YOUR FAVORITE STORE/RESTAURANT APPS – I could list dozens of more apps that offer rewards. Most major retailers, coffee shops, and restaurants now offer their own app with discounts, rewards, and even freebies. If you shop or dine regularly, check with the store or restaurant to see if they offer an app with additional savings.
OMAHA-ONLY APPS
14. PINPOINT REWARDS – This is a loyalty app for local businesses and restaurants. When you first join, you will be offered discounts at all the retailers! Plus, when you use the app in-store you get loyalty rewards points for your purchase. When you get enough points, you will get a reward for that store (like $5 or $10 off your next order or a free meal.) Pinpoint also gives you extra discounts on your birthday and wedding anniversary. This app is rolling out into many markets throughout the country, like Des Moines, Grand Rapids and Vegas.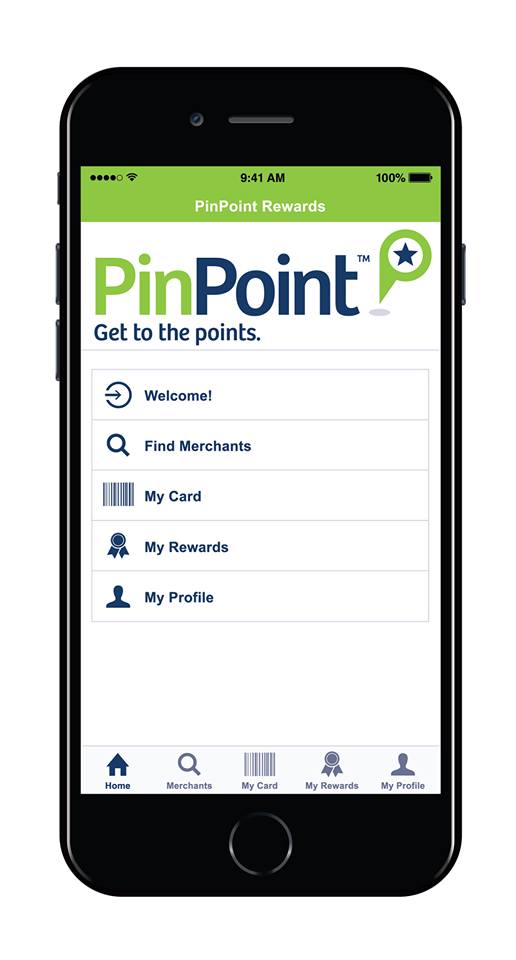 These are my top apps that pay you cash and rewards just for using them! And, yes, I do have all these apps currently on my phone and love earning all the free gift cards & extra money. What apps do you use?