This shop has been compensated by Collective Bias, Inc. and its advertiser. All opinions are mine alone. #QuakerTime #CollectiveBias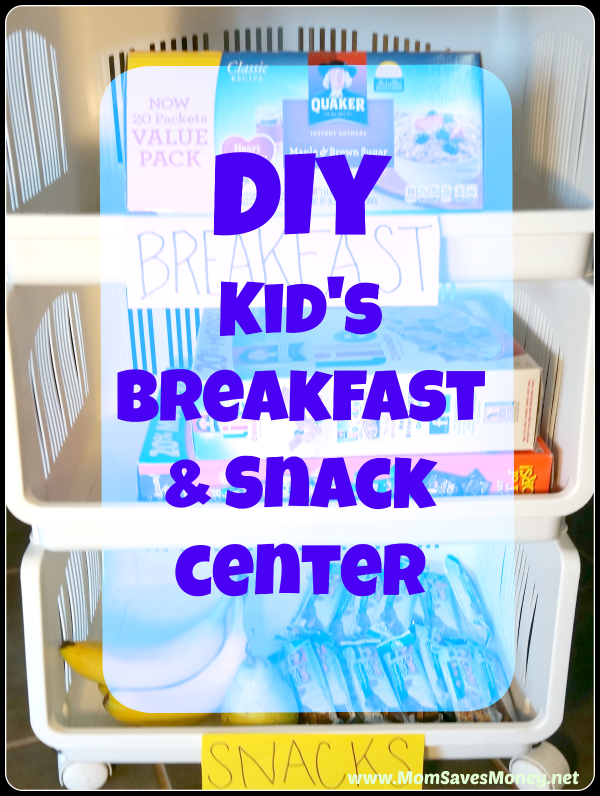 My kids started school this week, which means we start the mad rush in the morning to get dressed, grab breakfast and out the door by 745 am every day. This is tough for me since I am not a morning person at all and usually need at least two cups of coffee to be functional. So, finding creative ways to make the mornings easier and keep kids on track is always helpful.
My kids are 9, 7 and 4 and love to be independent and do things on their own. I used to have cereal on the top shelf of the pantry and watched my kids climb up my stackable shelving unit to get to the good stuff. I decided to transform that stackable shelf into a self-service breakfast and snack area for the kids. Now, everything my kids want for breakfast is within their reach and at eye level for them.
It was super easy to create and I'm surprised I haven't made something like this sooner. All you need is a stackable shelf of some sort. You can find a similar one at Walmart or any mass merchandiser. This particular one was a garage sale find years ago.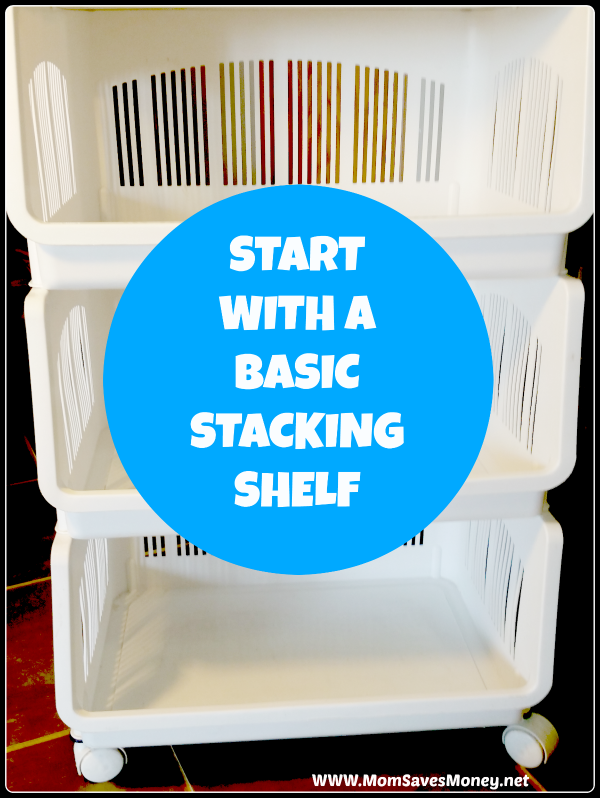 Next, just grab colorful paper, a permanent marker and some tape and label the shelves. If your kids can't read yet, you can also use pictures with the words.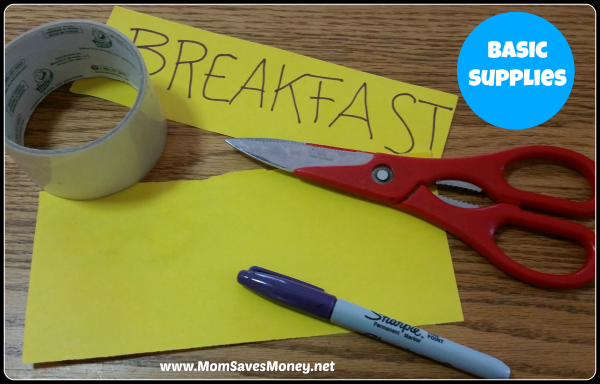 Finally, add your kid's favorite cereal, snacks and don't forget some fruit. I found their favorite Quaker products at Walmart.
Believe it or not, my 4-year old can make the Quaker instant oatmeal by himself. He knows which bowl to grab for the microwave and uses the empty oatmeal package to measure the water. He mixes it all up and sets the microwave cook time on his own. I love watching him do this, because he is so proud of his accomplishment. He was very excited to pick out his own box of Quaker oatmeal in Walmart's cereal and breakfast aisle with dad.
Finally, put it all together for an easy DIY snack shelf for your kids!
Your kids will love being able to access their favorite breakfast food and snacks by themselves and mom can relax with coffee while they prepare their own breakfasts! Breakfast is the most important meal of the day, so it's important to me to send them off to school with full bellies.
Check out Quaker's Pinterest page for more great recipes and ideas. Tell me how Quaker helps you set your kids up for success as they go back to school.