Disclosure: Complimentary food provided to facilitate this review. However, all opinions are mine.
Have you heard of B&B Classic Dogs in Bellevue, NE? It's an awesome place to have a kid's birthday party and the food is delicious! We had my 9 year old daughter's birthday there in April and celebrated my son's 5th birthday there this month. The kids had a blast and it was fun for mom and dad too.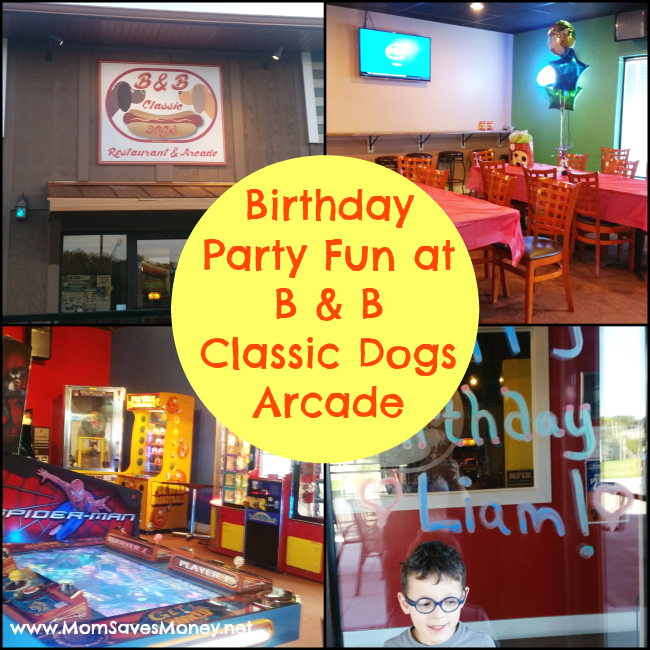 The Party Rooms are Free
They have two party rooms and they are free to use when you celebrate a birthday there. The smaller party room can hold up to 15 guests and the 'Sanity Room' can hold up to 50. Simply call to reserve the date and time and leave a $30 deposit. That deposit will be applied to food the night of your party!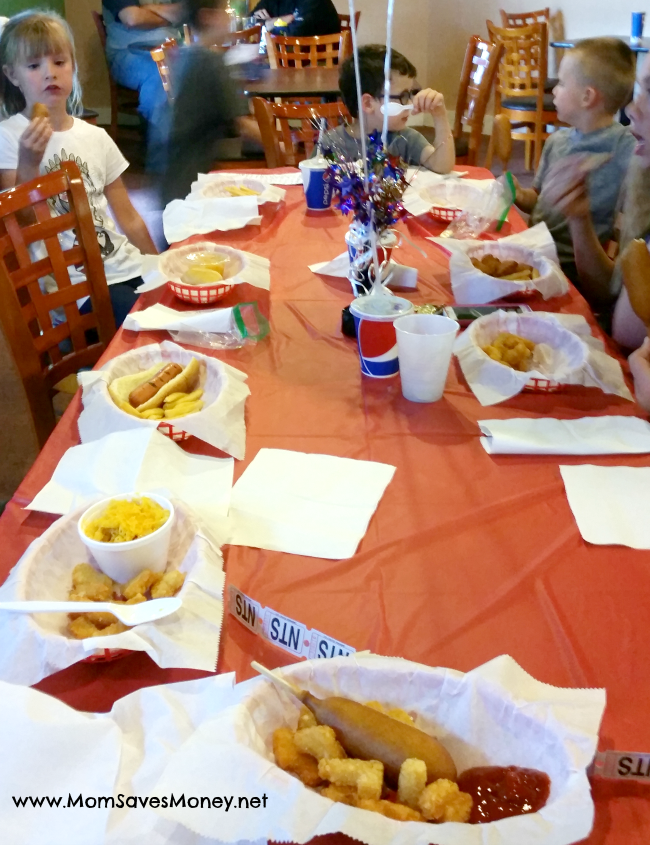 The Food is Yummy
B&B Classic Dogs has delicious food! They use all beef Nathan's hot dogs and have over 25 creative Dog options. I personally love 'The Pickle Tickle' which is a Nathan's hot dog with fried dill pickles, cream cheese, onions and bacon. It may sound odd, but it is seriously amazing. My husband and friend raved about the Debbie Dog Poppers (mix between a jalapeno popper and a hot dog roll) served with purple pepper jelly. Plus, every week they create a specialty hot dog with lots of fun toppings! If you're not in the mood for a hot dog, try a burger or salad.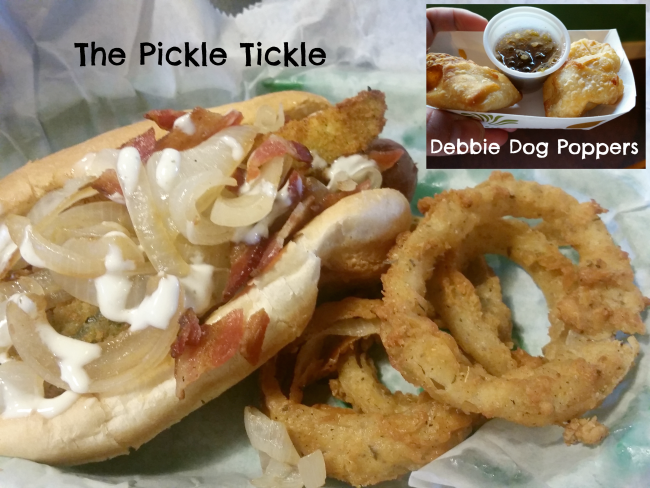 The Arcade is Fun!
There are tons of games to play at B&B Classic dogs that appeal to both young kids and big kids at heart. The arcade is perfect for a party because it's big enough for fun, but small enough not to lose any kids. I get overwhelmed when I have a big party with several kids and I can't keep track of them. This arcade solves that issue. Simply have a seat and watch all the kids have a blast.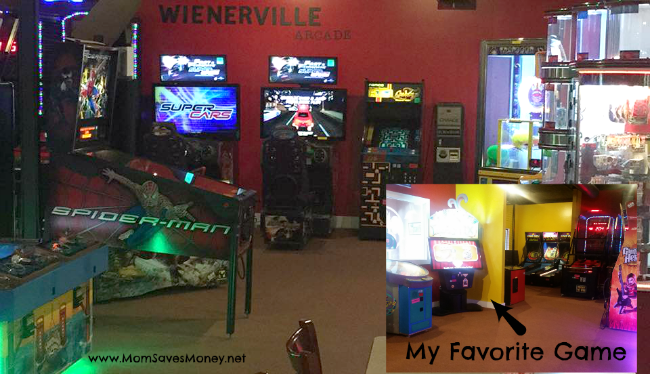 Birthday Kid's Name is Displayed on the Front Door
When you have a party at B&B Classic Dogs they announce your kid's birthday on their front doors. My kids love seeing their name and it really makes them feel special on their big day.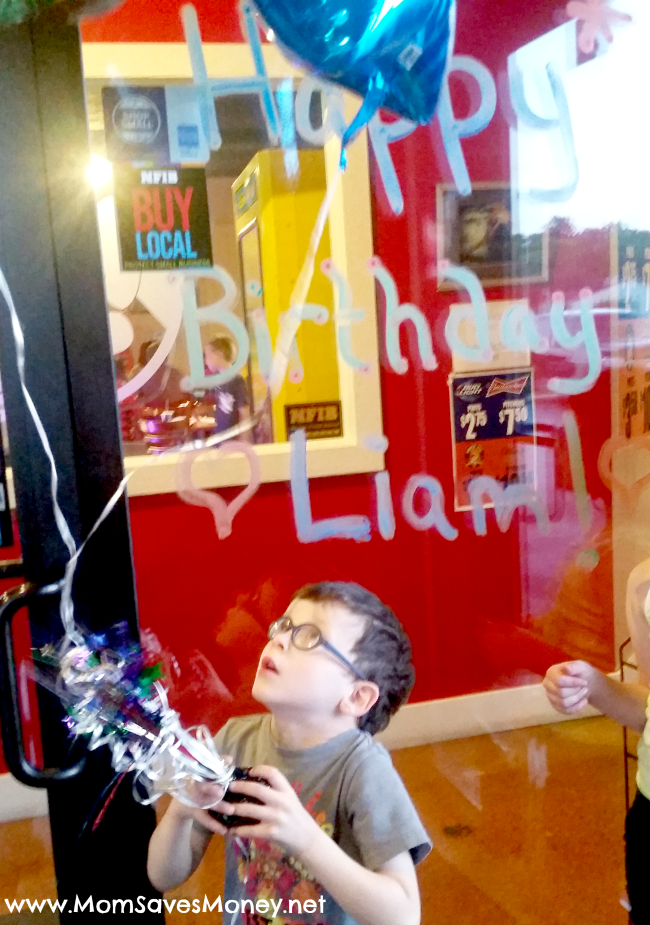 The Games are Budget Friendly
Just set an amount per kid you are willing to spend and give each kid a baggie with quarters. For both parties, I set the amount to $5 per kid and that allowed the kids to play 5-10 games each.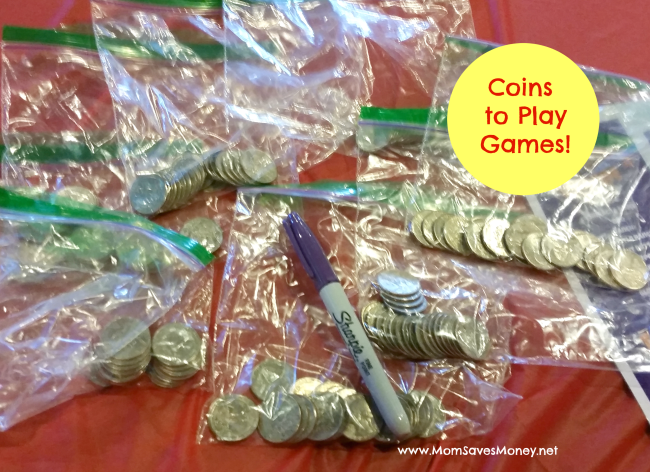 Redeem Tickets for Prizes
Kids can redeem their tickets from select games for prizes of their choice. Since it's a big machine that's self-service you don't have to wait for an employee to help you. Simply put your tickets in and pick a prize. Or, print a ticket and save up for a bigger prize. I will tell you I have won the jackpot on several games there, one paid 500 tickets and the other 300 tickets. The night of the party my husband won a 300 ticket jackpot and the kids swarmed him in the excitement.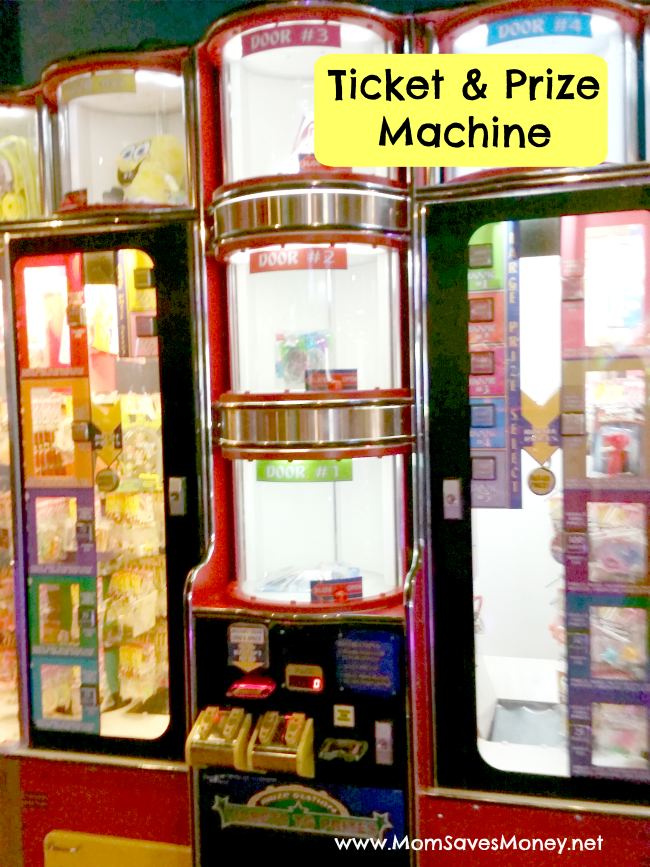 Kids Meals are Affordable
B&B Classic Dogs offers several options for kids meal and each one comes with an entree, side dish and drink. Kid's entrees include: Kid Dog, Dino Chix, Bogie Burger, Max & Cheese or Corn Dog.
Pick One of Their Yummy Desserts
My son wanted a fried twinkie 'cake' as a fun alternative to the traditional cake. He absolutely loved his Twinkie cake and it was fun for all the guests. B&B Classic Dogs also serves ice cream, funnel cake sticks and other yummy desserts. You are also allowed to bring in your own cake to celebrate.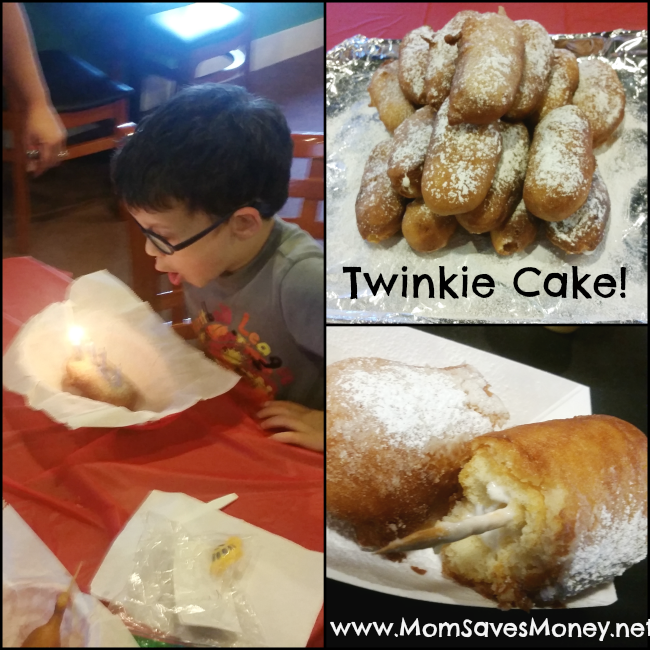 The Decor is Fun
B&B Classic dogs is just a fun atmosphere. The walls are painted with colorful murals and there is a giant hot dog statue (perfect for selfies).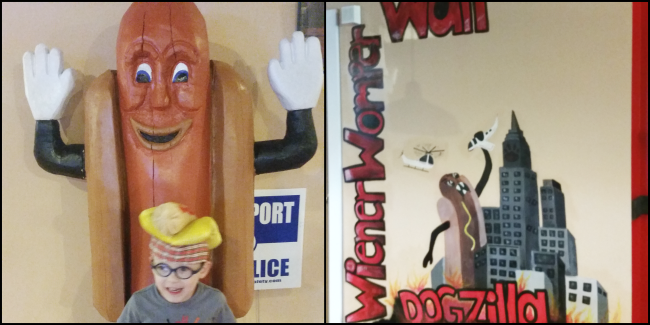 Draw on the Tables
The tables in their main dining room are actually chalkboards, so while you wait for your food, grab some chalk and have fun!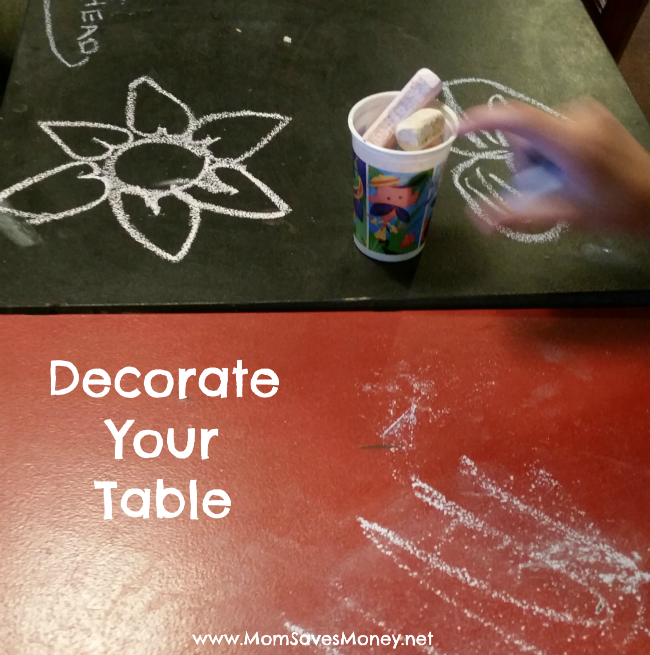 Shop Local
B&B Classic Dogs is locally owned and operated. When you support local businesses, you support your community.
The Memories
Both my kids LOVED having their birthdays at B&B Classic Dogs. All the guests had a great time playing games, eating yummy food and hanging out. All three of my kids beg to go to B&B Classic Dogs for dinner and games. It's just such a neat place to have in our local community. The food is great, the arcade is exciting and the whole family has fun!
Check out their website and visit them in Bellevue at 1020 Lincoln Road (just across from the library).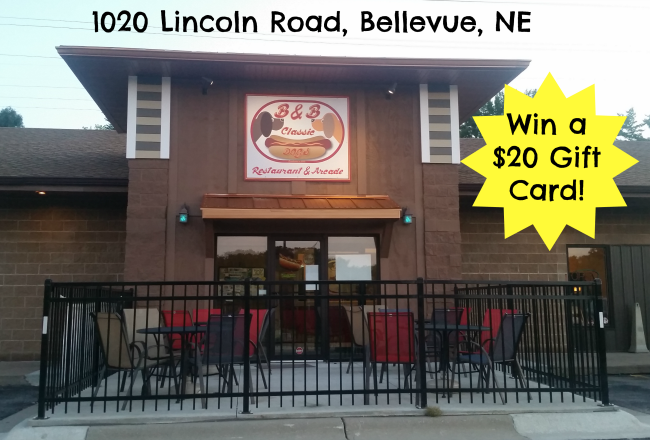 GIVEAWAY
I'm so excited that one lucky winner will receive a $20 B&B Classic Dogs gift card that can be redeemed for food. Enter using the Rafflecopter form below.