This shop has been compensated by Collective Bias, Inc. and its advertiser. All opinions are mine alone. #BeyondSnacks #CollectiveBias
Dogs in Halloween costumes are hilarious, but I can always tell they don't really 'like' it. This year the kids wanted to dress up our dog for Halloween, but I know she dislikes it, so I made her a little Halloween Boo Basket. I figure if I give her a few treats and toys it will make the torture of getting dressed up easier for her. First, let me tell you a little bit about our sweet Terrier mix and how she became part of our family.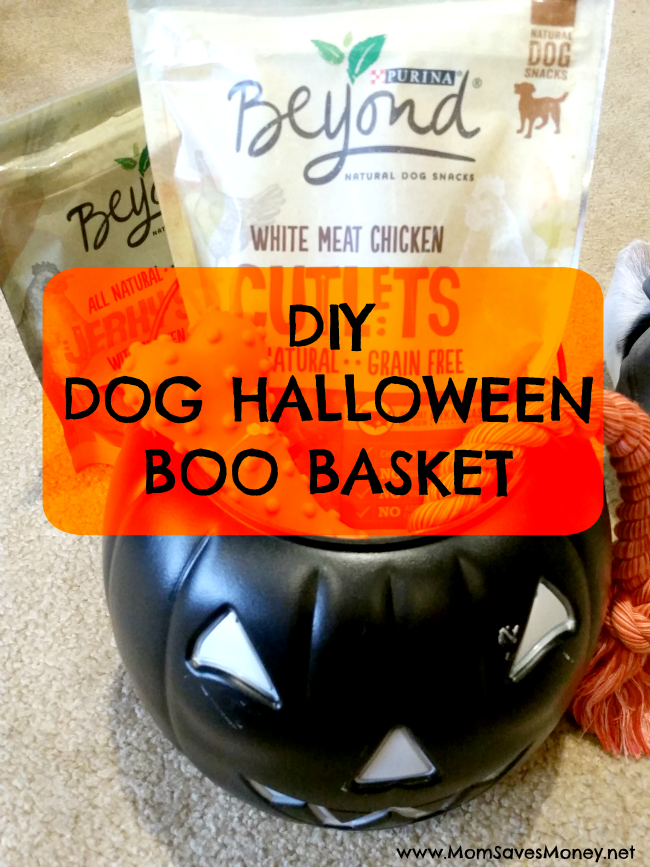 Introducing our dog, Tessa
I'll be honest, I didn't want a dog at first. Three years ago, our kids were ages 6, 4 and 2 and life was just busy. One afternoon, my husband convinced me to just 'check out' dogs at the local shelter.
We visited with several dogs in the private room, but none seemed right for our family. Then my 6-year old daughter noticed this shy little dog hiding under her tiny cot with just the tip of her nose poking out.
We brought this 'shy' dog to our little room and found that she had big personality. She was loving, already trained to 'stay' and 'sit' and was happy around the kids. This was our dog! I am SO grateful we found her, because she is a perfect fit for our family.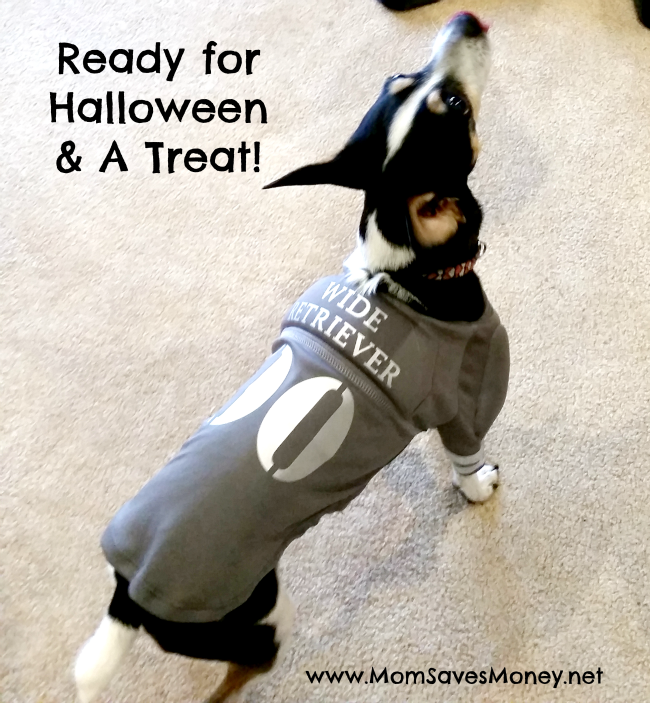 She Might Be Spoiled
Tessa and I bonded (she even sleeps under the covers by my feet) and is seriously spoiled. We did some research on the best food to feed our dog and decided to make her homemade dog food from human foods. Yes, we COOK for our dog. We found a recipe online and make a big batch every few weeks. For us, it's important to feed her healthy foods with whole ingredients and no fillers. That's why I was happy to find natural dog treats for her Boo Basket!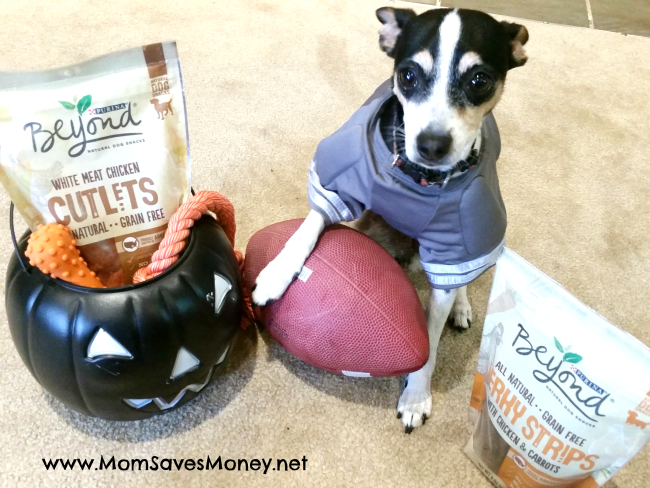 Creating The Boo Basket
In her Halloween Boo basket, I added Purina Beyond White Meat Chicken Cutlets natural dog snacks, because chicken is the #1 ingredient and they are grain free. Purina Beyond dog snacks also have NO corn, wheat or soy, NO poultry by-product meal, NO artificial colors, flavors or preservations and are made in Arkansas. These are the perfect treat for our spoiled dog.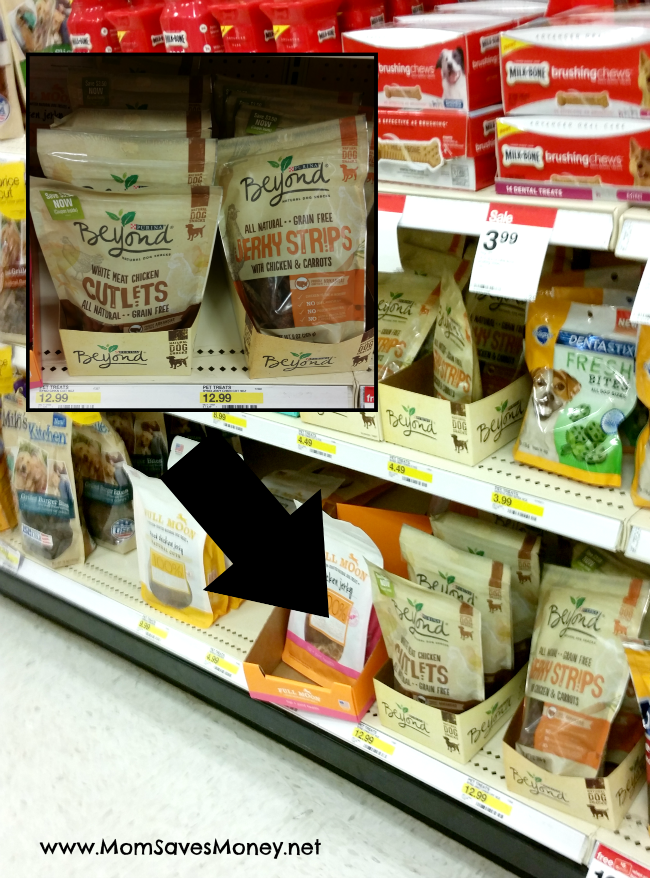 I found several $0.98 toys, a $1.00 bucket at Target and a cute football costume that our youngest son picked out for her. This little Halloween basket was easy to throw together and makes me feel better about making her dress up for Halloween. You can tell by the picture she is not thrilled to have to dress up, but tolerates it because she knows she is getting new toys and delicious treats!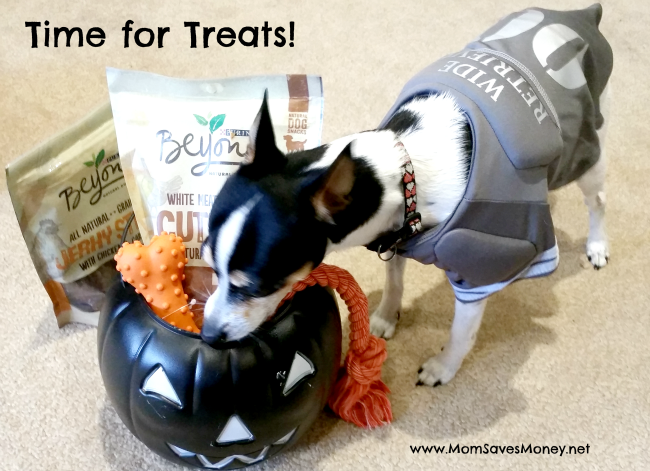 Do you dress your dog up for Halloween? How do you treat your dog with Purina Beyond Natural Dog Snacks found at Target?