Disclosure: Contains referral link
Have you heard of Ibotta? It's an awesome cash back app with hundreds of dollar in extra savings on items like meat, coffee, bread, juice, diapers, cleaning products, household items and even alcohol!
For a limited time, get a $10 bonus when you join Ibotta and redeem at least 10 rebates worth $0.25 or more within 30 days of registering. Happy Earning!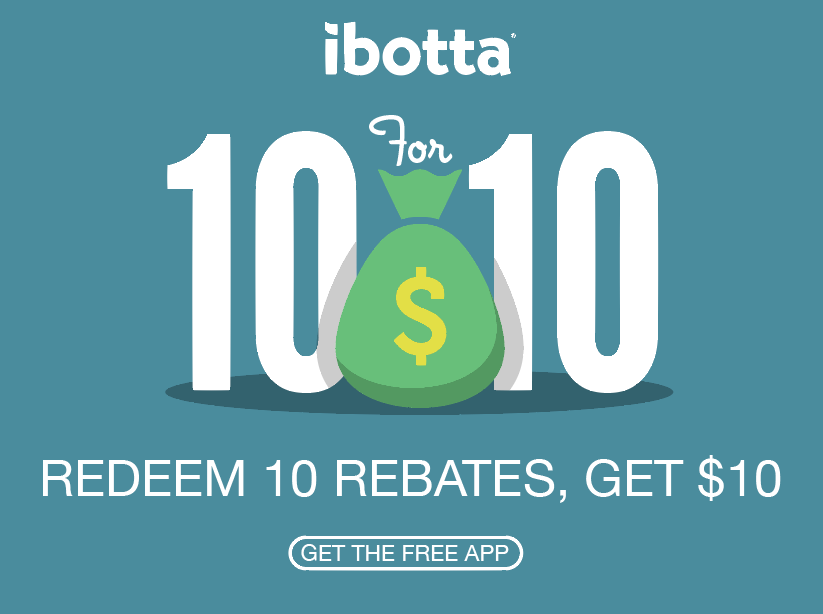 How to Redeem an Ibotta rebate:
1) Complete fun tasks to unlock rebates on your favorite items.
2) Go shopping and purchase those items.
3) Verify your purchase.
Redeem your Ibotta cash for Paypal or Venmo deposit or Best Buy, Amazon, Starbucks, Sephora, Express, Cabela's, Aeropostale, Regal or iTunes gift cards starting at just $10!
Note – Omaha stores that offer Ibotta rebates include Walmart, Target, Walgreens, Baker's, Fareway, CVS, Hy-Vee, Military Commissary, Kmart, Sam's Club, Costco, Family Dollar, Quiktrip, Casey's, Natural Grocers, Dollar Tree, Best Buy, Kohl's, GNC, Babies R Us, Toys R Us, Hobby Lobby, Sephora and even select alcohol purchases at any bar or restaurant! Lots of ways to earn cash back and it adds up fast!