Baked potatoes. They're simple, but they're also a wonderful side to many meals. But they can also stand alone if you wanted to. Instead of topping with just sour cream and butter, you can also top with cheese sauce, broccoli, ham pieces or chili. Some people go crazy and use salsa, black beans and shredded chicken. Use whatever works for you!
Now, you can make baked potatoes in a slow cooker, but I prefer the oven when I have the time. I think it makes for a nice crispy skin on the potato that I just love. Here's how I do it.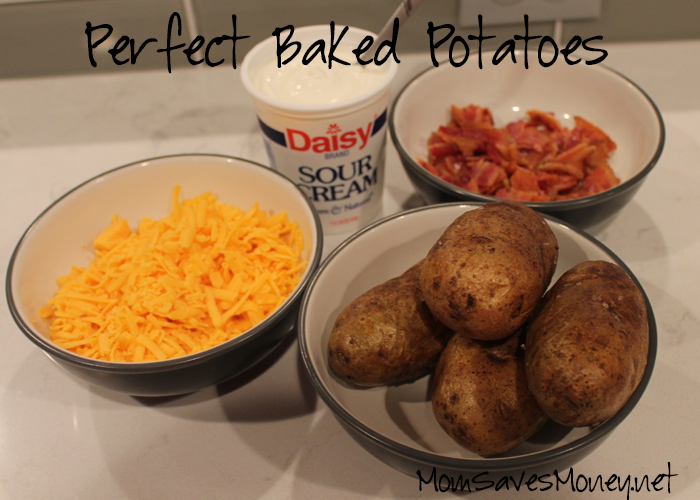 Perfect Baked Potatoes
Ingredients
Potato (I use russet) – At least 1 per person, maybe 2 if you have big eaters or using it as a main dish.

Olive oil

Salt (sea salt is my favorite, but regular table salt will work)
Instructions
Preheat oven to 400 degrees.

Wash the potatoes. Dry as much as possible.

Pierce with a fork a few times around the potato.

Lightly coat the potato with olive oil.

Put a few dashes of salt on the potato.

Place on the middle rack of the oven and bake for 50-60 minutes. Add a few extra minutes if making more than 5 potatoes.

Serve!
Jayme is a wife to 1 and a mother to three little boys (soon to be 4 next summer!). She coupons, but isn't super extreme about it. She price matches and loves it! While she likes to cook, she's in the stage of life where simple is usually better! She never knows how many hands she'll have free at dinner time! You can find her at No Regrets Living.