Disclosure: Complimentary admission provided. As always, opinions are mine.
Have you ever wondered how Peter Pan actually became Peter Pan? The Rose Theater's new production, Peter and the Starcatcher, based on the book by Dave Barry and Ridley Pearson, is a glimpse of Peter Pan's life before he even had a name! During this show, orphaned 13-year old Peter meets up with Molly, wrangles with pirates, washes up on an island inhabited by natives (and a giant crocodile) and embarks on a wild adventure.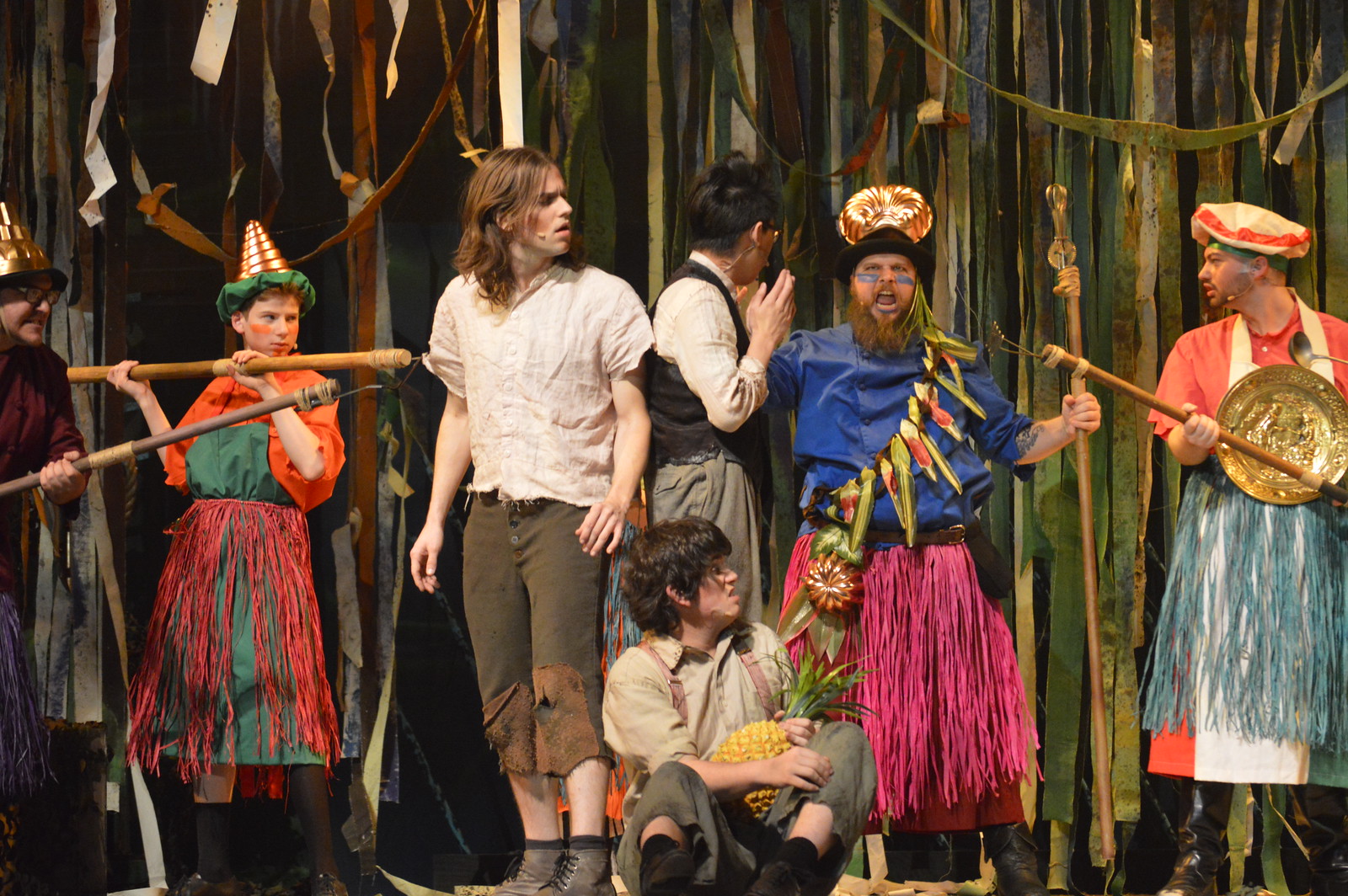 Throughout this 2-hour show, learn about Starcatchers and 'starstuff' and discover how Peter became the Peter Pan we all know and love. Be prepared for some hilarious scenes, crazy adventures and silly characters. This is a show that adults will enjoy just as much as the kids! I won't spoil the surprises, but the opening scene after intermission introduced new colorful characters and was SO funny!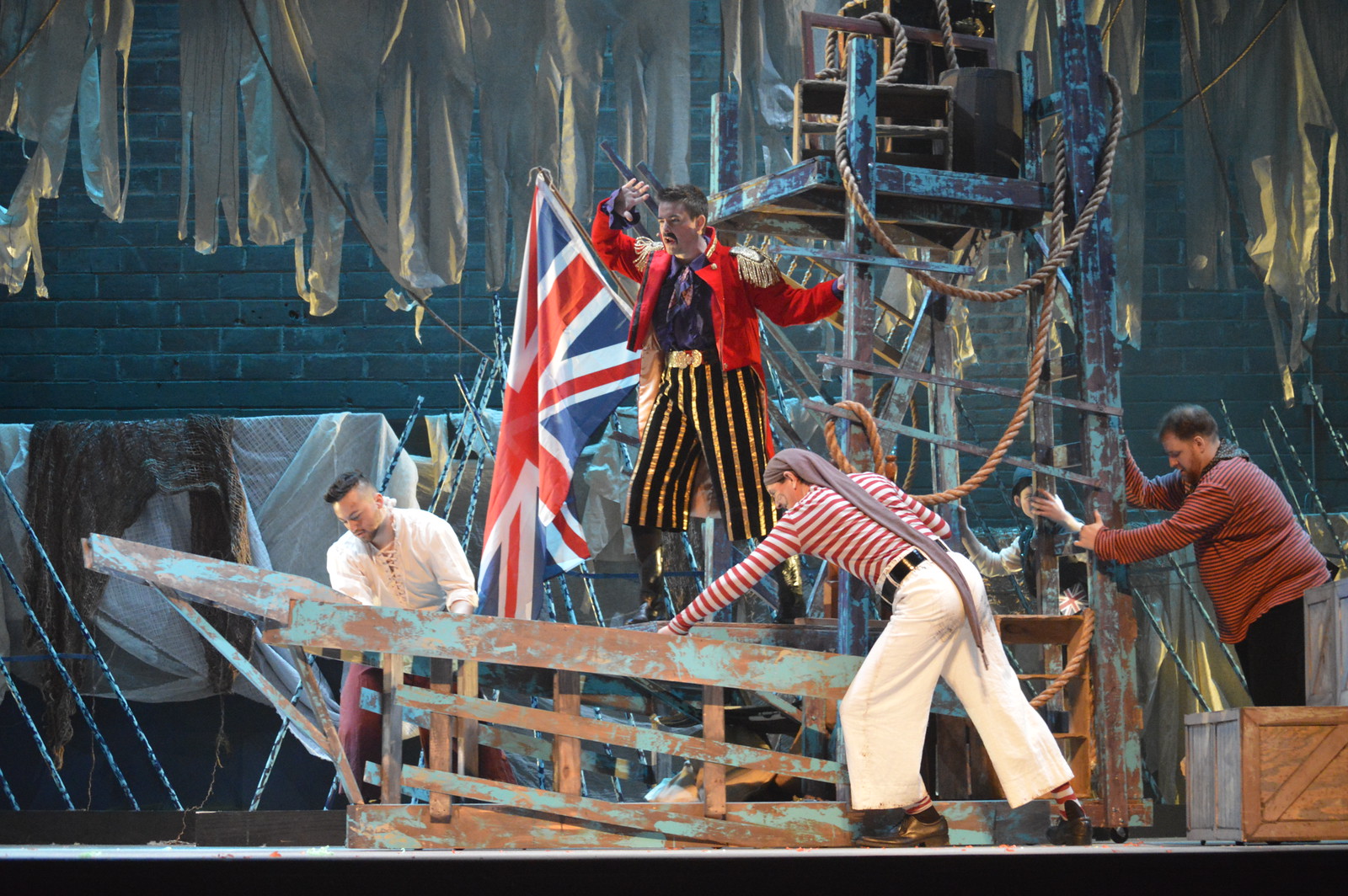 Peter and the Starcatcher is a very imaginative show with one of my favorite scene sets I've seen at the Rose. The carpentry and backdrops are stellar and it's a show that's sure to delight. Because of the nature of the story, the Rose recommends this show for kids ages 10 and up. I took my 7 and 9 year old and they both thoroughly enjoyed the show, but I don't think my 5-year old would have been able to follow the story.
Is your family ready to explore the Neverland you never knew?
Details about the show:
Dates: Dec 4-27 with performances on Fridays at 7pm, Saturdays at 3pm & select performances at 7pm and Sundays at 2pm. No show on Dec 25.
Details: 2 Hours long with intermission
Tickets: $25 main floor and $20 balcony. Call 402-345-4849 or purchase online at rosetheater.org. Discount ticket vouchers available at all area Hy-Vee stores and via a special purchase from Kid Cuisine. Reservations are required.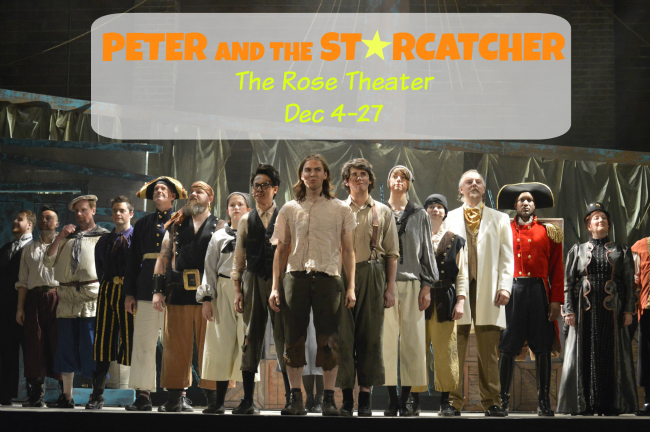 GIVEAWAY
One lucky person will win a family 4-pack of tickets to see 'Peter and the Starcatcher' at the Rose Theater! Winner will receive vouchers for 4 tickets and can choose date/time to see the show. Enter using the Rafflecopter form below. Giveaway ends Sunday, 12/6 at midnight CST. Winner will be contacted via email on Monday morning.
a Rafflecopter giveaway

All Photo credits: MJB Photography