Disclosure: Contains affiliate link
Have you ever wanted to start a blog, but weren't quite sure how to do it? What if I told you it takes less than 30 minutes to get a new site up and running! Setting up your own blog is actually very easy and inexpensive.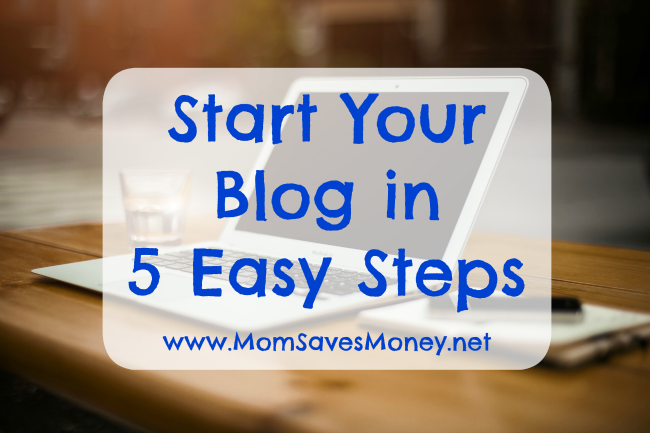 I set up this blog in 2008 because I was passionate about saving money and was exploring work-at-home income opportunities.  Through the years I've helped many people live better on less and have personally learned so much. I am very grateful I took those first few steps all those years ago to start my own website. Blogging has opened many doors for me and allowed me to earn income from home. Here's step-by-step instructions on how you can start your own blog too!
Step 1:
Set up hosting for your blog. I've been using Bluehost for my hosting here for two years now and love it! I started blogging on a free platform before I made the switch to self-hosted WordPress and really wish I would have started with WordPress. If your goal is to make money with your blog, avoid free hosts or blogging platforms and stick to self-hosted WordPress using Bluehost (trust me, this comes from experience.) Bluehost's customer support has always been great, their service is reliable and it is very inexpensive.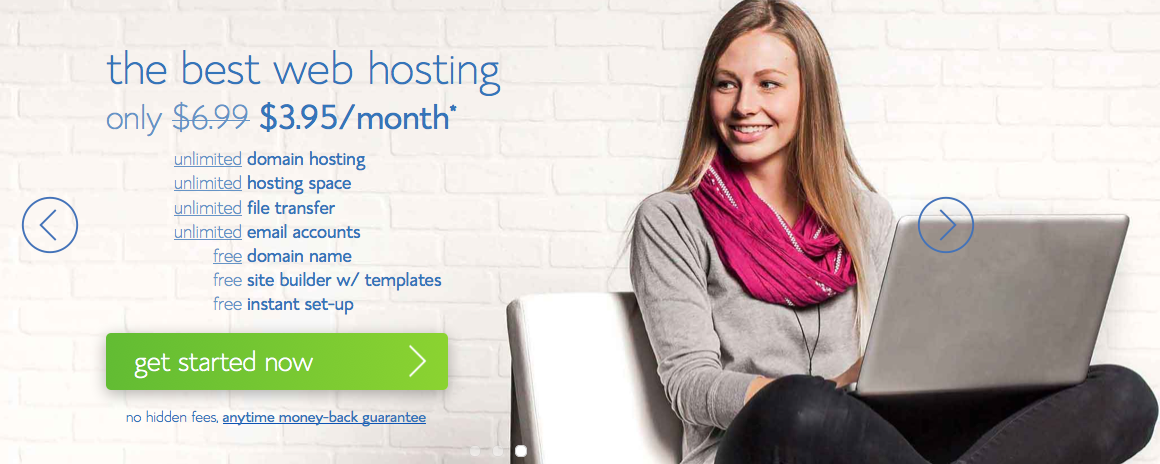 Step 2:
Pick a name for your new website. Really think about a name and make sure it's one you love. I honestly think this is where most people who want to start a new blog get stuck. It's hard to pick a name for your blog, so brainstorm, ask a few friends and narrow down your choices.  If you are already blogging or own a domain name it's very easy to transfer your domain to Bluehost.

Step 3:
Set up WordPress. Once you set up a Bluehost account, they will walk through the process of setting up a new WordPress site. Here are screenshots that show you how easy it is to get your blog up and running in no time.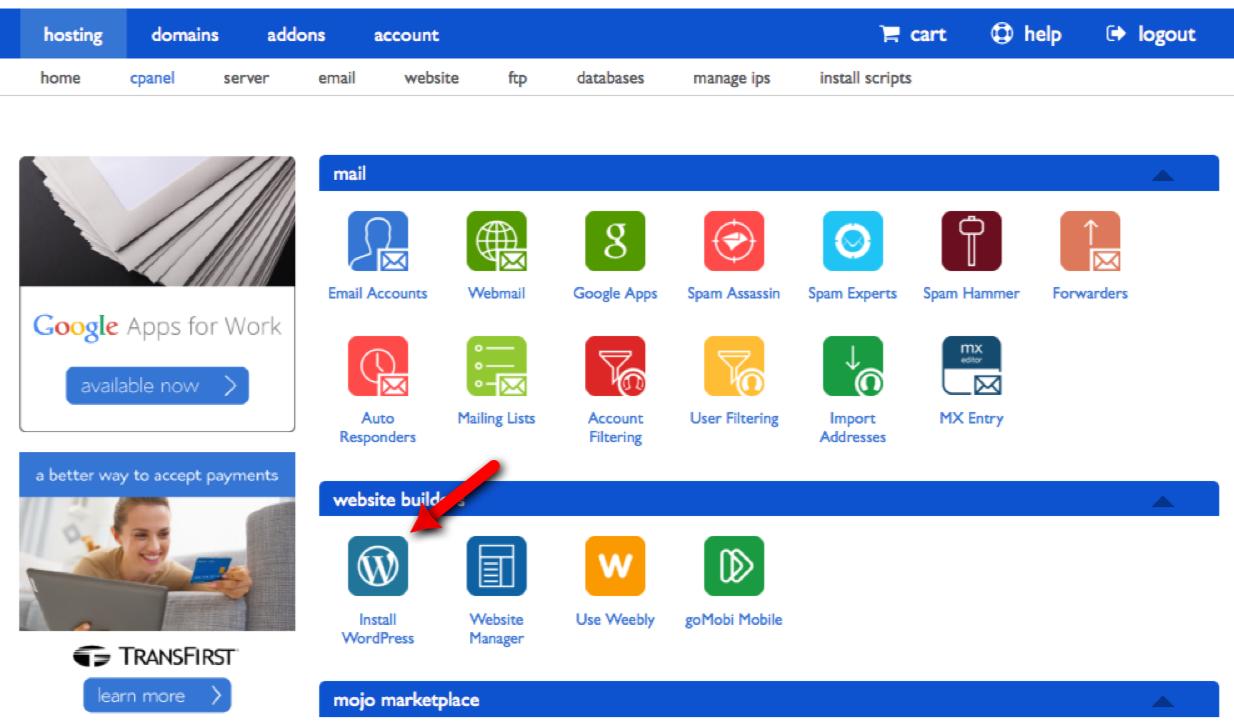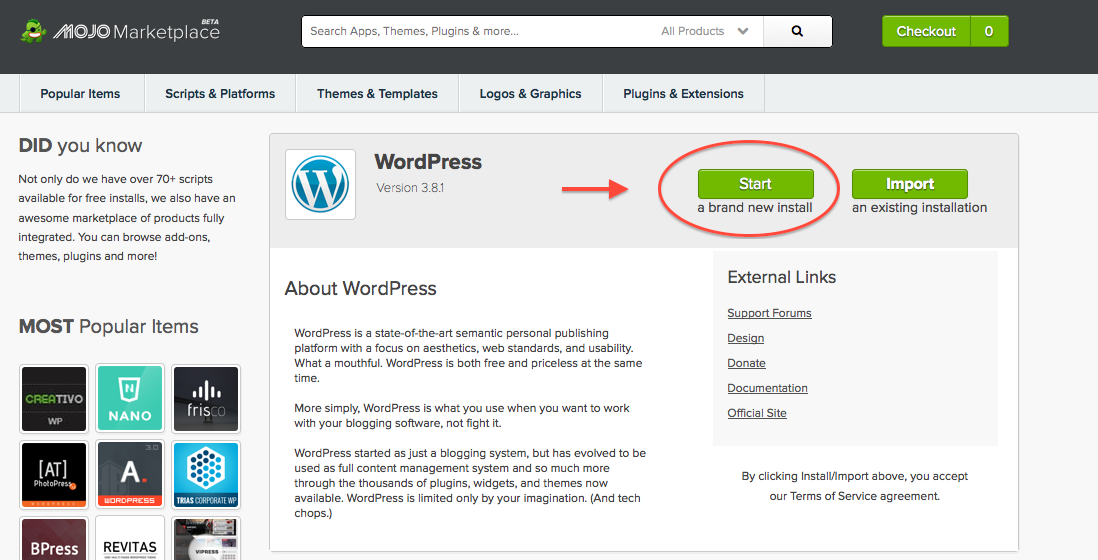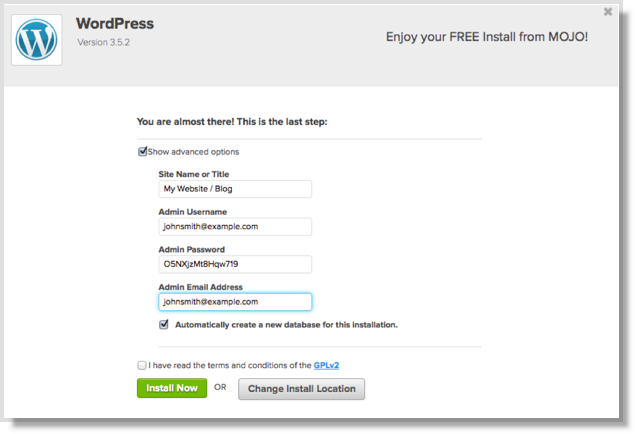 That's it! You now officially have your own blog! So, now what?
Step 4:
Make it pretty!  Now that you have your website all set up, customize it so it looks great. Simply search 'WordPress themes' to find themes you can use to personalize the look of your blog. Many themes are free or low-cost, so just pick the one with the features and design you like most and install (most sites will have simple instructions on how to do add a new theme in just a few minutes.)
Step 5:
Add great content! From your WordPress control panel, just click 'Posts' and 'Add New' and START WRITING. Let the words flow and create content for your readers. To edit and design your post pictures I recommend Picmonkey, a free picture editing and collage tool that I use for almost all my pics.  Also, make sure to update your 'about me' page and let people know you've joined the world of blogging.
Finally, don't forget to share your new website and posts on social media to reach your readers. Depending on your reason for blogging, I highly recommend you set up social media accounts (Facebook, Twitter and Pinterest) that reflect your new brand and website name.
I could add much more information about blogging, but this is an easy way to get a blog started and running in no time! Remember, the first step in any journey is often the hardest. I'm so glad I made the choice to jump head first into blogging all those years ago.
Did you set up a new blog recently? Please share your reason for blogging!