Growing up, this was a breakfast that my mom would make on special occasions. Sometimes holidays. Sometimes birthdays. Sometimes "just because" which automatically made it a special occasion!
They're simple and people can even assemble their own sandwiches.  That was great when we were teenagers and we all woke up at different times. Mom would just lay out the ingredients and we'd have breakfast when we stumbled out of bed. Some great memories there!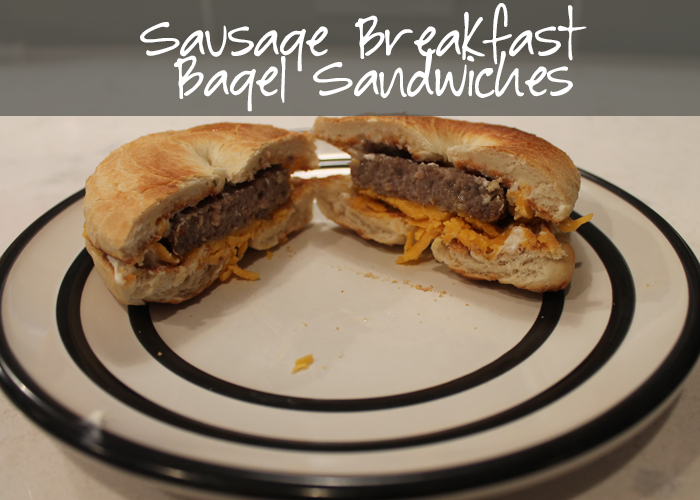 This time, I was hosting a party over the Christmas holiday for my siblings and their families. Since I was feeding a dozen people, I bought the pre-formed sausage patties and baked them in the oven instead of frying them on the stove top – but either way gets the job done. You can even buy sausage rolls and form your own patties.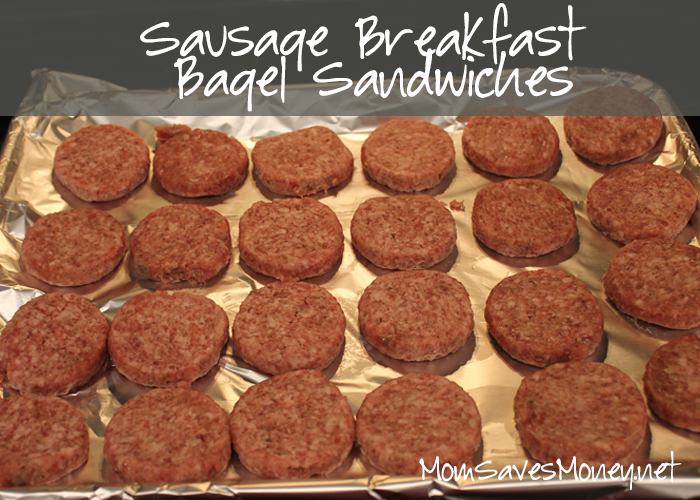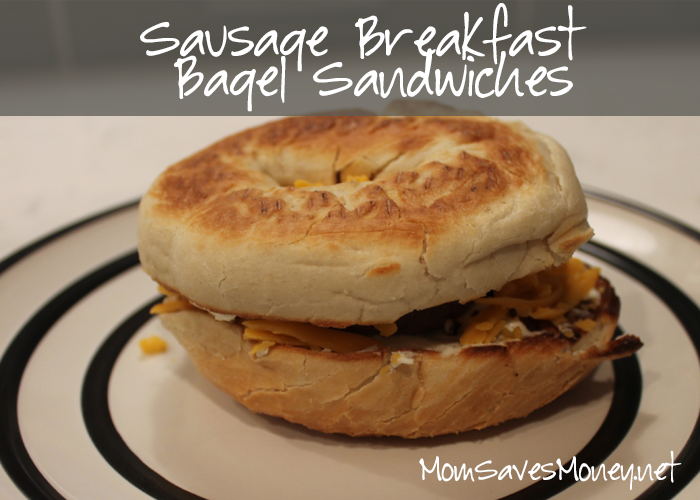 Sausage Breakfast Bagel Sandwiches
Ingredients
Bagels

Shredded Cheese

Cream Cheese

Sausage Patties
Instructions
Sausage Patties:
Preheat oven to 375 degrees.

Place the patties on a foil lined cookie sheet.

Bake for 8 minutes. Flip the patties and bake for 5 more minutes. (I found that they weren't quite done yet even though that's what my directions said. It took about 5 more minutes.) Meanwhile…
Bagels:
Slice the bagels.

Toast the bagels. (See how easy this is?) Next…
Cheese:
Shred the cheese, unless, you know, it's already shredded. We like cheddar. Then…
Assemble the sandwiches:
Spread some cream cheese on the bagel halves.

Top one bagel half with a sausage patty.

Top with cheese.

Add the other bagel half to the top.
Jayme is a wife to 1 and a mother to three little boys (soon to be 4 this summer!). She coupons, but isn't super extreme about it. She price matches and loves it! While she likes to cook, she's in the stage of life where simple is usually better! She never knows how many hands she'll have free at dinner time! You can find her at No Regrets Living.