Disclosure: Sponsored post from Verizon. All opinions are mine. #vzreviews
Have you ever had an 'aha' moment that changed your path? I am 36 years old and these last few years I've been on a fitness journey that started with 5K training in 2014 and completed eight weeks of an intense 13 week fitness program in early 2015. My 'aha' moment is one not many people know and I am reluctant to share. Maybe, I hesitate because I am ashamed, disappointed or just plain embarrassed. 2015 was the year I realized I'm way closer to 40 than 20 and had a very serious health scare. I've wanted to share this story for almost a year now and today I will finally share the very painful lesson I learned about myself.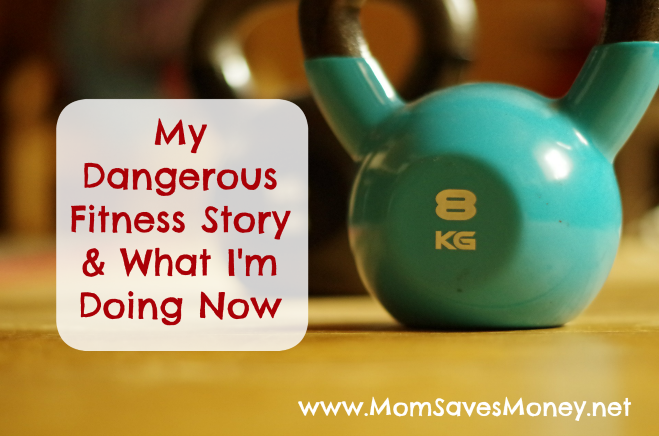 You may have followed me here on this blog when I embarked on a fitness challenge and blogged weekly through week 8 and then I abruptly stopped. See, I spent 7 years in the military before I had kids and had just completed a 5K, so I thought I had this. Well, my body had other ideas for me.
MY AGONIZING HEALTH SCARE
Beginning last April, I started getting numbness in my shoulder and one day while driving my entire right side of my body starting tingling and went numb. I FREAKED out! I immediately pulled over and called my doctor who got me in right away and then a quick call to my husband so he could leave work and care for me and the kids.
I have enough medical knowledge to know that numbness and tingling on just one side of the body could be VERY, VERY bad. I was immediately admitted to ER and they ran scans to make sure I wasn't having a stroke. I was in tears and very scared. My kids are too little to lose their mom. Even though at that point I didn't know what was going on, these thoughts were running through my head. It was one of the rare moments in life that made me stop and realize that time is not infinite and to live each day to the fullest.
I was released from ER a few hours later when when they ruled out stroke or large brain tumor and sent home with zero answers. Throughout the next month, the pain got worse, mostly in my shoulders and upper back, and there were days I was in so much pain I couldn't even lift a glass or pull a shirt over my head. It was awful. I had many diagnostic tests and scans and started physical therapy with the only answer being that it was likely a pinched nerve causing my pain. The cause of the pinched nerve was still unknown.
For several months, I could barely function. I was on pain pills just to get through the day and had to lay in bed often to relieve the pain. My kids started doing more chores and my husband took over much of the cooking and childcare. I rarely blogged, because sitting at the computer to type was excruciating. Some days the pain was so bad, I couldn't even dress myself or get out of bed. It's not a time of my life I ever want to repeat.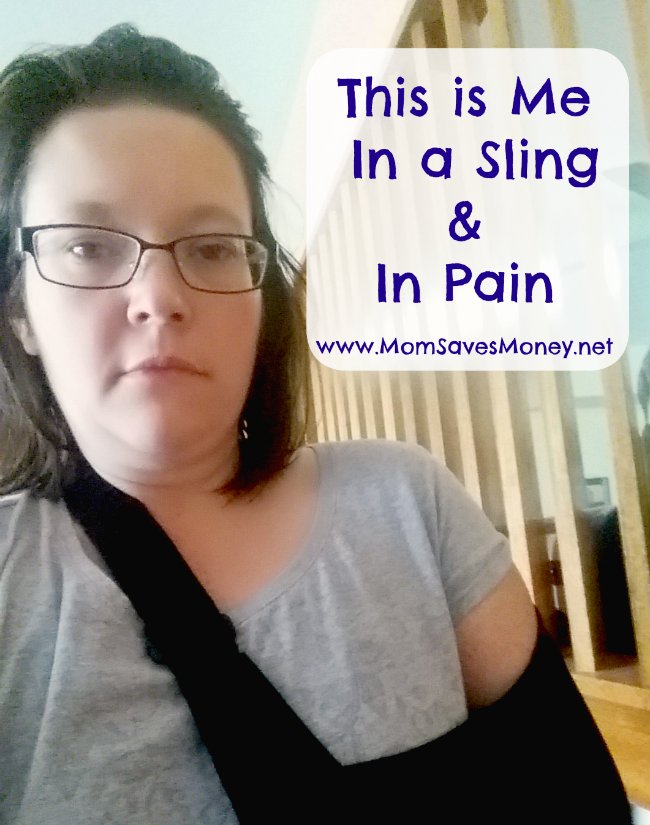 After about three months of this, I was considered to be in chronic pain and was referred to a pain specialist. From one of my test results, the specialist was able to diagnose muscle spasms in my upper back that were causing pinched nerves. I finally had answer to the pain! After several visits with lots of needles in my back and more physical therapy, I started to feel human again. Finally, I could function again, mostly pain free.
Throughout most of last year, I was inactive and the weight I worked so hard to lose creeped back on my petite frame. I gained 25 pounds in 2015 and I am not happy about that. Not necessarily because I'm a bigger pant size, but more because I feel sluggish and less energetic.
What I learned from this whole, very scary health issue, is that I am not in my 20's anymore and what I could do 10 years ago isn't the same as what I can do now after three kids. I'm not saying that there are not moms my age out there who can't do strenuous exercise, I just know that, for me, my body can't handle it. Whether I was doing the exercises wrong or just wasn't strong enough to handle the difficult routine, I will never know. But, I do know that, for me, at this stage in my life, intensive exercise programs are not right for my body.
WHAT I AM DOING NOW
I also learned that I need to take care of myself and listen to my body. Being active is very important to maintain a healthy weight and just feel good overall, but I need to do what works for me and not push myself too hard. I've been very scared to start a new fitness routine, because I never want to repeat the months of agony that I went through ever again. So, I decided to start walking and track my steps with a fitness tracker. I know my body can handle walking and light jogging. Simply, just leading a more active lifestyle will help me feel better.
I got a treadmill for Christmas to make walking easy to fit into my routine during the cold months. Verizon also provided me with three fitness trackers, a Jawbone UP2, a Garmin Vivosmart and a FitBit Charge to try out and review to begin my new low-impact fitness journey. I've never used a fitness tracker before and am excited to make simple changes to improve my health. The fitness tracker will allow me to gradually increase my steps and improve my overall fitness without extreme exercise.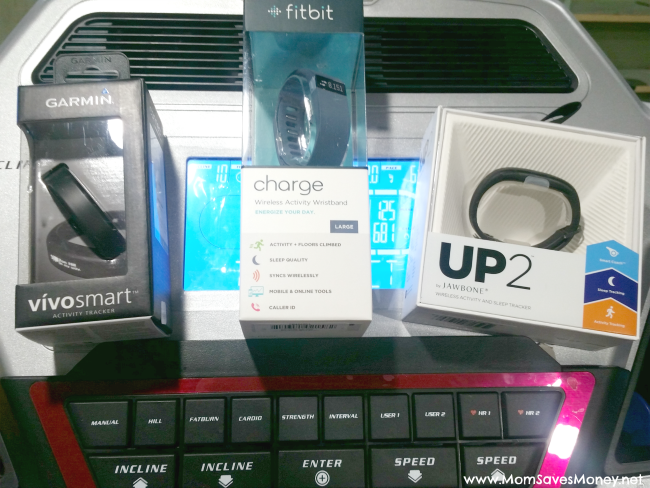 Over this last month, I've been thoroughly testing each of these fitness trackers and reviewing their pros and cons (detailed review coming next week). Then, I will pick the one that I like most to keep and use on a regular basis. I'm super excited about this new positive step in my life and I know my body can handle these light activity changes. Plain and simple, I need get exercise and take care of my body with low-impact activities. With a fitness tracker, I can make a goal of 10,000 steps a day and add in simple changes to my routine to reach that daily goal.
While I wish my body still performed like it did in my 20's, I know that's not my reality. Last year's health scare really reminded me that I'm almost 40, but I'm not giving up on physical fitness, just adjusting what I do, to make it doable for me in my stage of life.
Do you use a fitness tracker? What tips do you have for using it and reaching 10,000 steps a day?