Sometimes, you're feeling just a little bit festive around the holiday times.  Holiday times, you may be wondering?  What holidays!?  Why St. Patrick's Day, of course.  It's a holiday worth celebrating.  And how exactly should we celebrate St. Patrick's Day?  Why mint chocolate chip cookies, of course!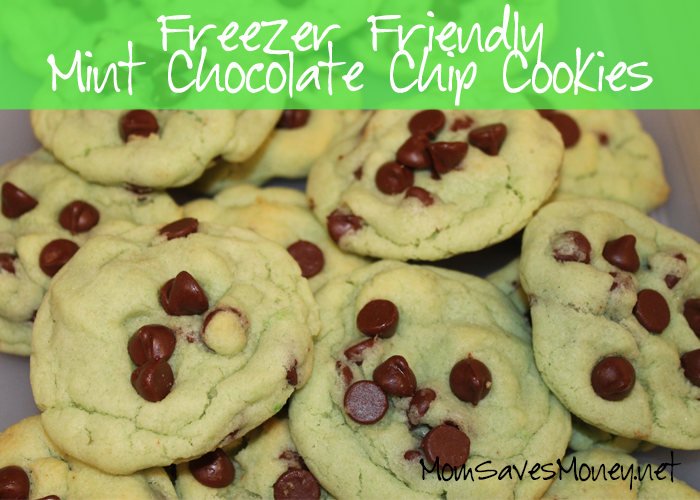 Do they go well with milk?  You bet.
Do they go well with ice cream?  You bet.
Do they go well with corned beef & cabbage?  You bet.
Do they go well with reuben sandwiches?  You bet.
Do they go well with green beer?  I actually have no idea – I haven't ever tried it.  But the cookies are still delicious, so it can't hurt to try!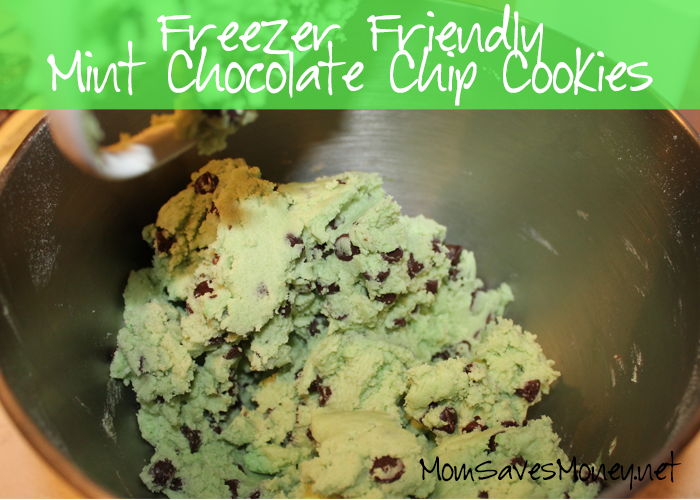 I particularly like this recipe because it's easy to control the amount of peppermint in the recipe – use less if you're not into a strong peppermint taste (although the ½ teaspoon of mint extract is just right for me!).  Once I didn't have any peppermint extract, so I used mint chocolate chips instead.  Perfect too!
I also love this recipe because it makes a lot of cookies – 50 of them!  But it freezes well, so if you don't want to bake all 50 cookies at once, just freeze some for later!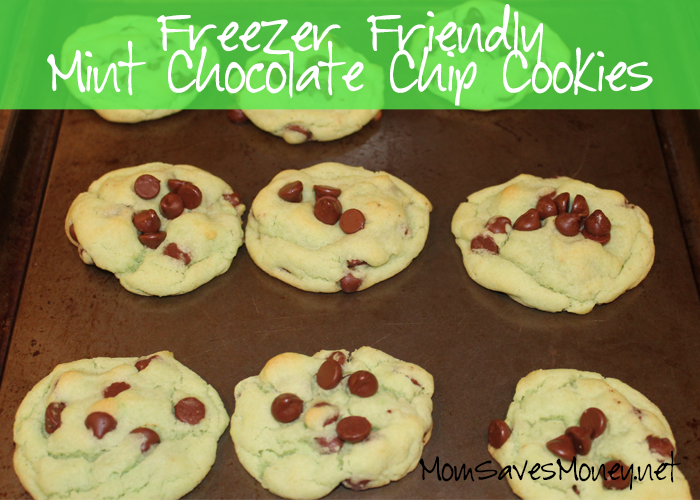 They're just an all around great cookie – being a little different than your typical cookie.

Mint Chocolate Chip Cookies
Ingredients
1

cup

butter, softened

1 1/2

cups

white sugar

1

egg

1

teaspoon

vanilla extract

1/2

teaspoon

peppermint extract

2 3/4

cups

all-purpose flour

1

teaspoon

baking soda

1/2

teaspoon

baking powder

8-10

drops of green food coloring (optional)

1/2

cup

creme de menthe baking chips (optional)

1/2 - 1

cup

semisweet chocolate chips (use 1 full cup if you don't have the other baking chips)
Instructions
Preheat oven to 375 degrees F.

In a large bowl, cream together the butter and sugar until smooth.

Beat in egg, mint, food coloring and vanilla.

Gradually blend in the flour, baking soda and baking powder.

Add the chocolate chips and baking chips.

Roll dough into balls, and place onto ungreased cookie sheets. If you have a few extra minutes, place a few more chocolate chips onto the top. That'll make for a pretty cookie!

Bake 8 to 10 minutes in the preheated oven, or until golden. Let cool.

To freeze: Instead of baking, place on a cookie sheet, close together without the cookies touching. Freeze in the freezer for a few hours. Then place in a freezer-friendly bag. When ready to bake, bake at 375 degrees for 10-12 minutes.
 Jayme is a wife to 1 and a mother to three little boys (soon to be 4 next summer!). She coupons, but isn't super extreme about it. She price matches and loves it! While she likes to cook, she's in the stage of life where simple is usually better! She never knows how many hands she'll have free at dinner time! You can find her at No Regrets Living.