Subscription boxes are so fun and exciting. I love getting little surprises in the mail with goodies from my favorite boxes. Did you know there are several subscription boxes just for kids? These boxes help beat the summer boredom and make great gifts that keep giving every month.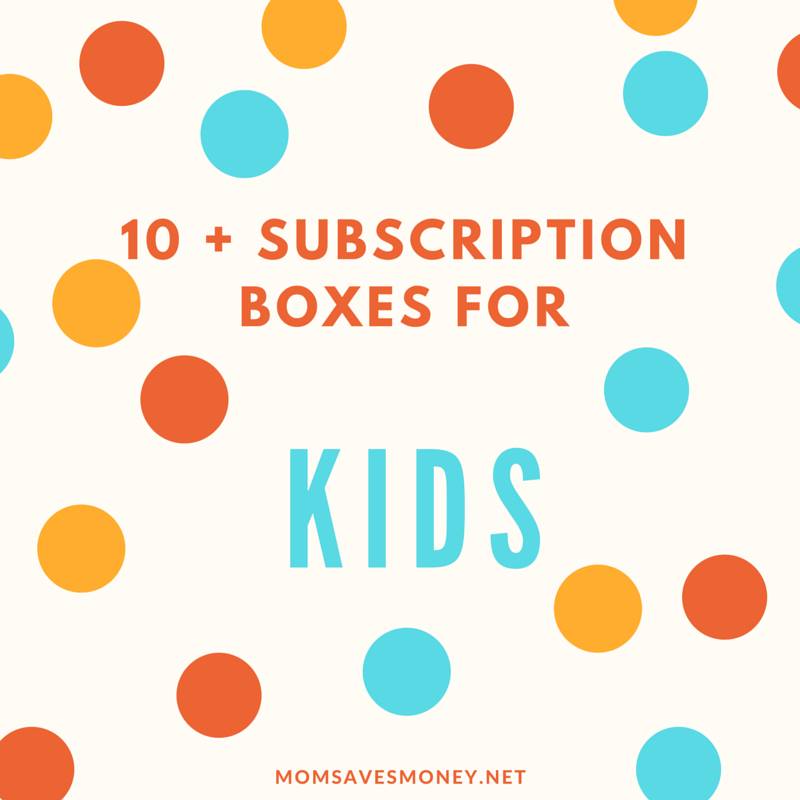 How do subscription boxes work? Typically you pick the length of the plan, monthly, every 3 months, 6 months or yearly and a new box with a fun theme arrives every month. The longer subscriptions will save you a few dollars and the subscription boxes usually auto-renew, so you don't have to worry about remembering to order every month. Enjoy them and cancel anytime. My kids have had several subscription boxes over the years and always look forward to the goodies in each box.
Here is a list of 10+ subscription boxes designed just for kids!
1. Green Kid Crafts – Ages 3-10, $17.95-$19.95/month
This monthly box contains 5-8 STEAM (Science, Technology, Engineering, Architecture and Math) projects. You will find science experiments, craft ideas and more in every box. Great way to encourage learning!

2. Kiwi Crate – Ages 3-16 (pick different age levels), $16.95-$19.95/month
This is another STEAM subscription box full of creative and educational projects for your kids every month.
3. Surprise Ride – Ages 6-11, $24.99-$29.95/month
Each box contains material for two crafts, a book, snack and fun extras. Past box themes include bees, volcanoes, stars and African Safari. Suprise Ride has also been featured on Shark Tank. This box contains everything a kid needs for a day of fun!
4. Little Passports – Ages 3-12 (pick different age levels), $11.95-$17.95/monthly
This is a monthly box full of adventure and exploration of new places. Each box can include letters, souvenirs and activities from the featured location. This is a fun way to discover the world!

5. Junior Explorers – Ages 5-11, $15.42-$17.50/month
This is an adventure kit with fun collectibles, stickers, tattoos plus secret codes to unlock fun experiences online and learn about new habitats. This box includes digital access to their learning site online.

6. KiwiBop Postcard Pals, $3.59-$3.99/month
Every month your child gets four postcards featuring their fun postcard pals. Each postcard is a learning opportunity to discover new adventures, cool places and interesting animal facts, like why are flamingos pink.

7. Bramble Box – Ages 3-7, $23-$25/month
This box is perfect for enhancing imaginative play and includes dress up items, props, supporting crafts, activities and sometimes books. There will be a central theme each month and you will get fun items to support that theme.

8. Kid Stir, Ages 5-10, $12.95-$15.95/month
This box is for kids who love to cook and want to learn more about their food! Boxes will include recipes, kid-size tools and fun games and activities.

9. Little Loving Hands – $20-$25/month
This subscription box is all about teaching your kids charitable giving and includes craft materials and information. The idea is to make something special and send it in the pre-paid envelope to a featured charity every month. Kids keep buttons and certificates of achievement to remind them of their contribution. What a fun way to teach kids about generosity and kindness.

10. Lil' Bear Book Club  -Ages 0-Early Readers, $15-$15.99/month
This is a box for your little readers. There are two options for subscription boxes, board books (3-4 books/month) or picture books (2-4 books/month).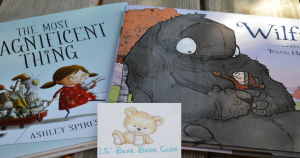 BONUS:
Pley – Ages 4-12, $19.99- $49.99/month
This is a unique box, because it's toy rental. You pick toys for your kids, they play with it and you send it back with free shipping for a new toy anytime! They have over 400 Lego sets and many other toys to pick.

Do your kids love subscription boxes too?