Disclosure: Complimentary tickets provided from US Family Guide. All opinions are mine.
We spent the day at LEGO® KidsFest in Kansas City and our whole family had a blast! Here's my top reasons to attend LEGO KidsFest when they stop in a city near you.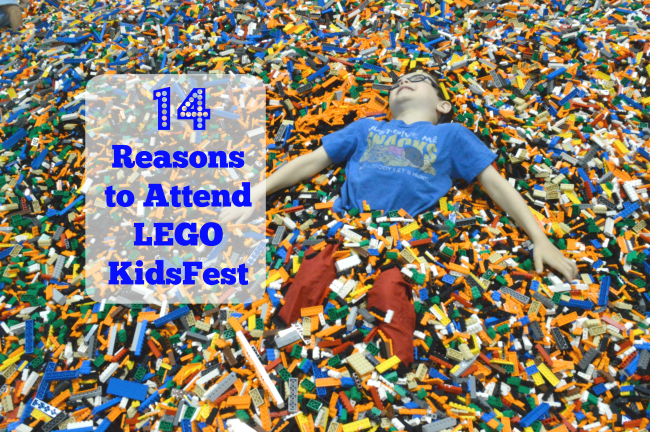 1. Play in a HUGE pile of LEGO Bricks
I have never seen so many LEGO bricks in one pile in my life. While my feet hurt just looking at this massive pile, my youngest son loved burying himself in LEGO bricks!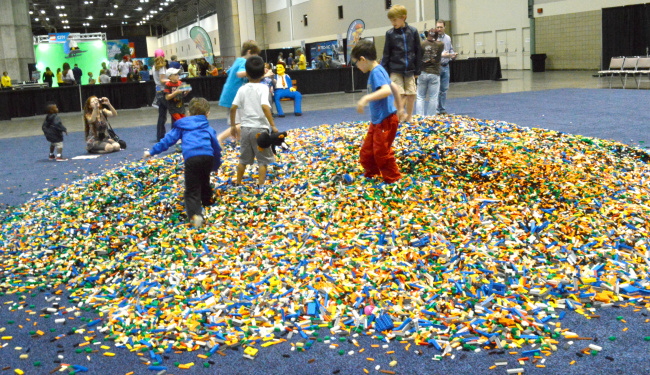 2. Participate in Fun Challenges
There were several individual and team challenges and games at KidsFest. This one pictured is a building challenge, and they also had a Star Wars LEGO relay race and a Brick Battle Zone.
3. Battle Ninjago Style
My boys thought the Ninjago battle stations were amazing and could have played in this station the entire time. Check out this video of their epic Ninjago battle in action.
4. Be Amazed with Life-Size LEGO Creations
There were LEGO creations on display throughout KidsFest and they were simply spectacular. We met LEGO versions of Scooby and friends, Spiderman, Cinderella, Star Wars characters, animals, the Hulk, Jurassic Park dinosaurs and more. My son was super impressed with a life-size Lightning McQueen and I can't even imagine how many hours it took to build.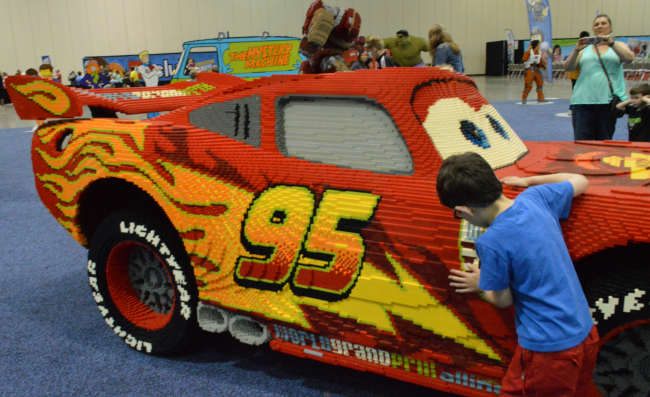 5. Pose with LEGO creations
There were so many opportunities to pose with these life-size LEGO creations.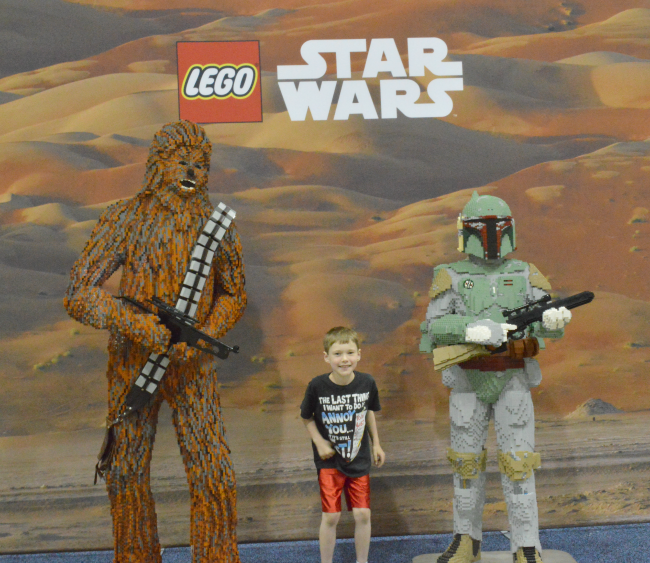 6. Attend a Master Builder's Session
Older kids can learn about being a Master Builder and how to plan your creations. At the end of this session, they received a Master Builder's Journal to start planning their own LEGO project.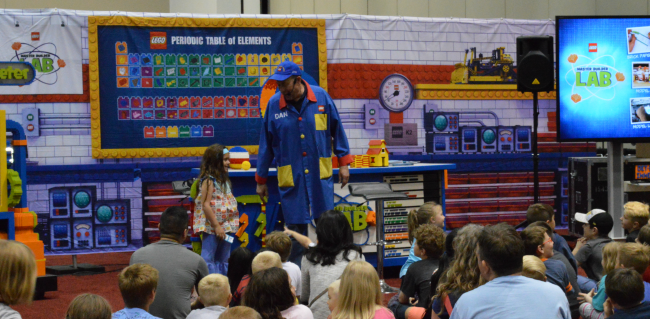 7. Play with Unique LEGO Products
I had no idea LEGO made these cool pieces to create your own Stars Wars characters. They also had a station to make LEGO Mixels, LEGO Disney and race LEGO cars!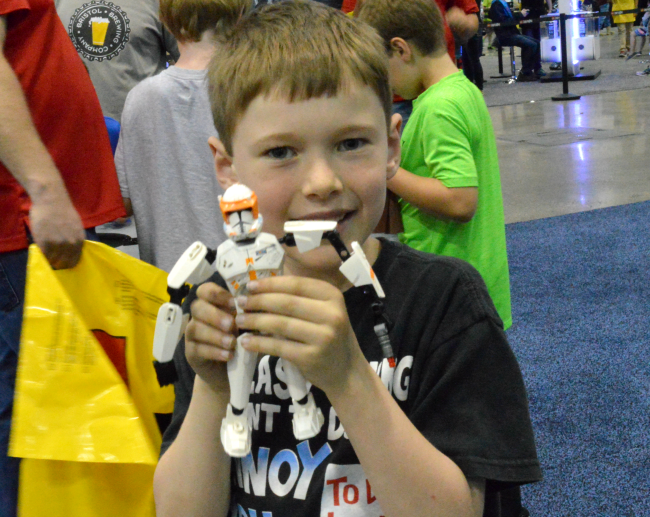 8. Play with LEGO Technology
My kids absolutely loved playing with the new LEGO Dimensions. I have never played this game and they had staff that explained how it worked to the parents and help the kids.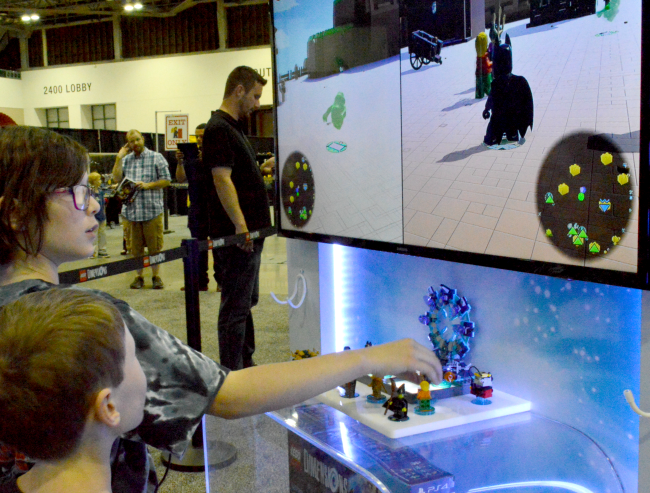 9. Fun Pictures
At KidsFest they had several stations where you could get pictures of your kids. The LEGO City one was our favorite. Kids posed with a green screen behind them and were inserted into a super cool LEGO City scene. We got a print of this picture as well as a digital copy via email.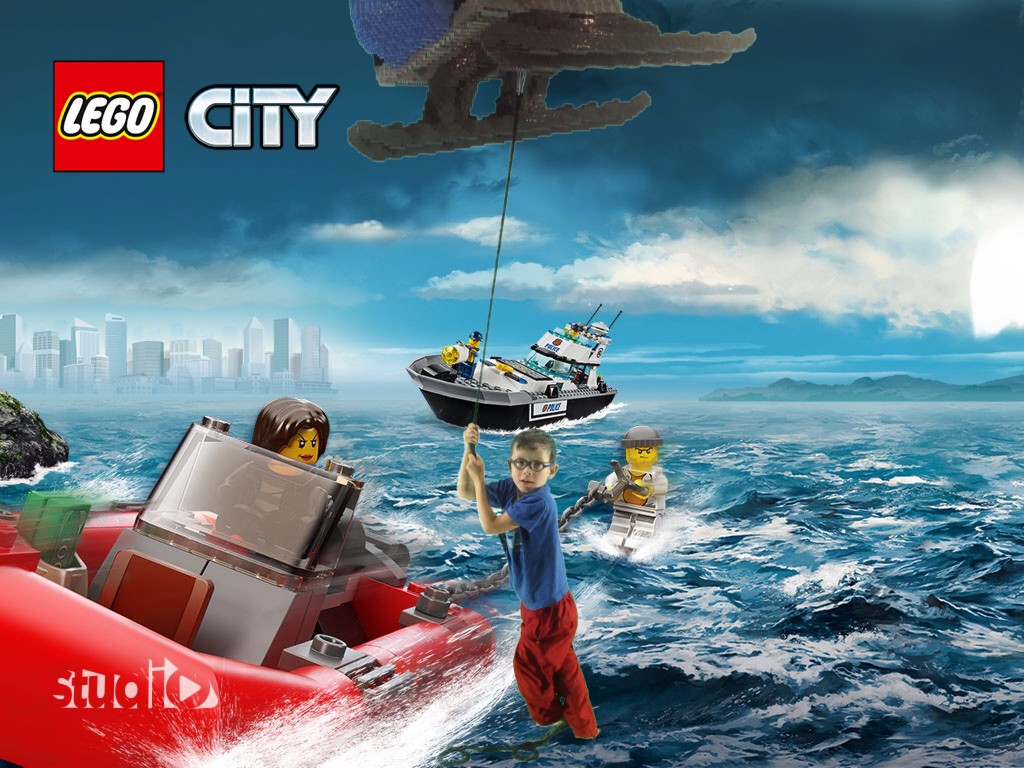 10. LEGO Duplos for Young Family Members
Even the youngest members of the family can join in the fun with several huge piles of LEGO Duplos!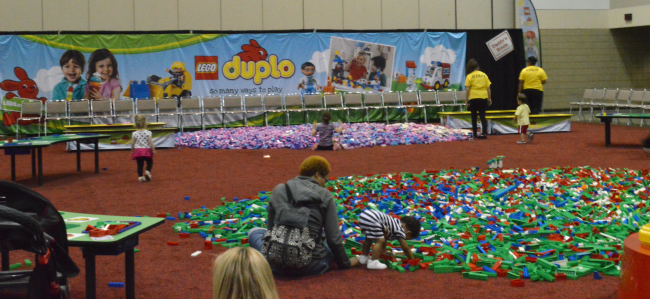 11. Lost Parents Zone
LEGO gets it. Lots of kids and activities means you could get separated from your parents. At KidsFest there is a centrally located tent for meeting and reuniting if that happens to your family.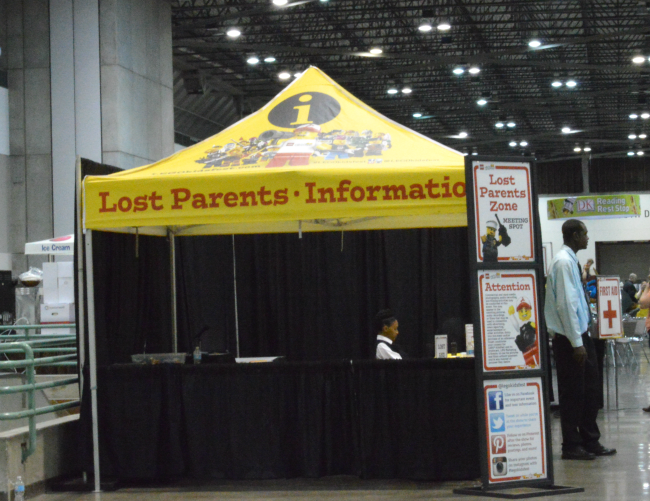 12. Amazing Swag
When kids participate at certain stations, they will get some awesome swag to take home. These are some goodies my daughter got during LEGO KidsFest. Not pictured is a LEGO Master Builder's journal and a pencil. I recommend bringing a small bag with you to carry your kid's goodies throughout the event.
13. Visit the LEGO store
There is a store where you can purchase LEGO merchandise and exclusive KidsFest tour goods.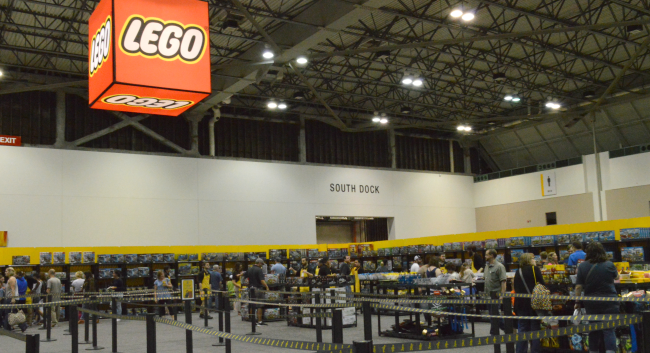 14. Quality Family Time
Let's be honest. How often do we get to just hang out and play for hours with our kids? At LEGO KidsFest there are so many stations where you can build creations with your entire family. You're never too old for LEGO fun!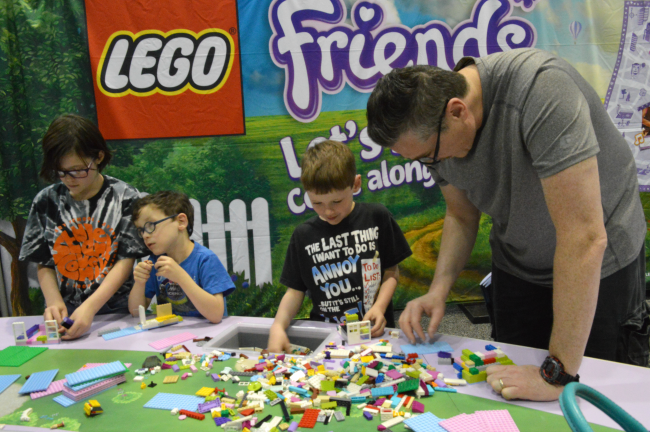 2016 LEGO KidsFest stops include:
Missouri (Kansas City) – May 13–15
Kentucky (Louisville) – June 3–5
Wisconsin (Milwaukee) – October 7–9
Texas (Houston) – October 21–23
Ohio (Cleveland) – November 4–6
I encourage you to check out the LEGO KidsFest website and LIKE and Follow LEGO KidsFest on Facebook, Twitter and/or Instagram for all the latest news and ticketing updates.
Do your kids love LEGO? Have you attended LEGO KidsFest?