Did you know?  According to the internet…
There are around 2 billion pigs in the world.
On the Apollo 13 mission, the crew managed to create a functioning CO2 filter out of duct tape and glazed ham.
Ham was selected as the official Christmas dinner after hot dogs and baked beans fell out or grace with the holiday season.
There are over 13,000 people in the U.S. listed on whitepages.com with the last name 'Ham'.
Chicago artist Dwight Kalb made a statue of Madonna from 180 pounds of ham.
Winston Churchill famously said that "Dogs look up to man. Cats look down to man. Pigs look us straight in the eye and see an equal."
I personally love ham – I prefer it far more than turkey. If I were hosting Thanksgiving or Christmas or Easter dinner, I'd make a ham before I'd make a turkey (given the choice). But I also like to make a ham just randomly throughout the year if it goes on sale.
One of the things that I also love about ham is that, given my size of family, a decent-sized ham produces lots of leftovers. Ham freezes well, but I also like make some good ol' fashioned ham & cheese sandwiches with it before I freeze the rest.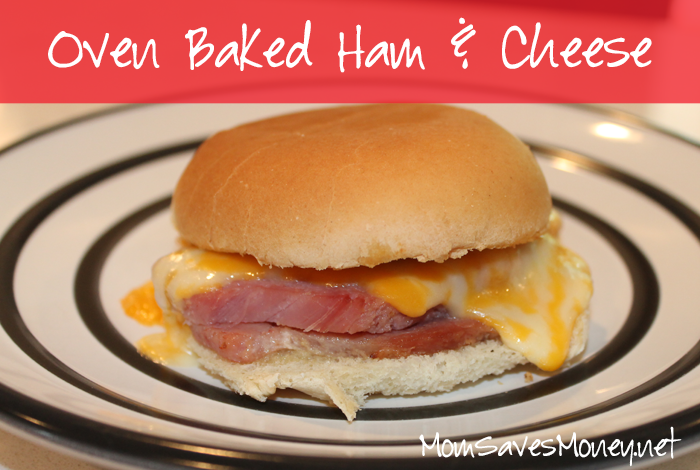 This recipe is just about as easy as it gets.  Slap some ham on a hamburger bun, put some cheese on it and bake it in the oven.  Warm and melty and makes a great "pull it together in just minutes" recipe.  LOVE IT!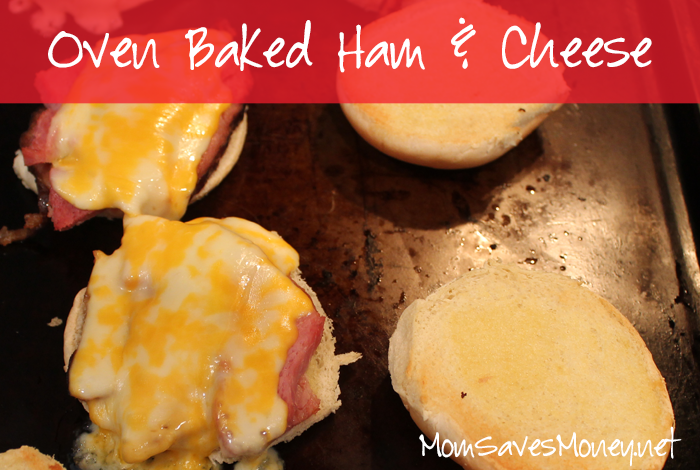 Oven Baked Ham & Cheese
Ingredients
Hamburger Buns

Ham

Cheese (sliced works best, but shredded works in a pinch)

Butter

Mustard (optional - not my thing, but it might be yours)
Instructions
Preheat oven to 350 degrees.

Butter the insides of the buns. Place hamburger buns butter-side up on a cookie sheet. If using mustard, put a little bit on the bottom bun.

Place ham on top of the bottom part of the bun. As much or as little as you want.

Place cheese on top of the ham.

Bake sandwiches for about 10 minutes until cheese is melted and buns are slightly toasted.

Put top of bun on top of the sandwich.

Eat!
Jayme is a wife to 1 and to four little boys. She coupons, but isn't super extreme about it. She price matches and loves it! While she likes to cook, she's in the stage of life where simple is usually better. She never knows how many hands she'll have free at dinner time. You can find her at No Regrets Living.