Disclosure: This post & giveaway are sponsored by Family Fare. All opinions are mine.
Family Fare Supermarkets just added eight new stores in Omaha, Council Bluffs and Bellevue. All these new stores have been remodeled and new products lines have been added. Here's a quick rundown of the new additions to these stores and tips on how to save at Family Fare Supermarkets.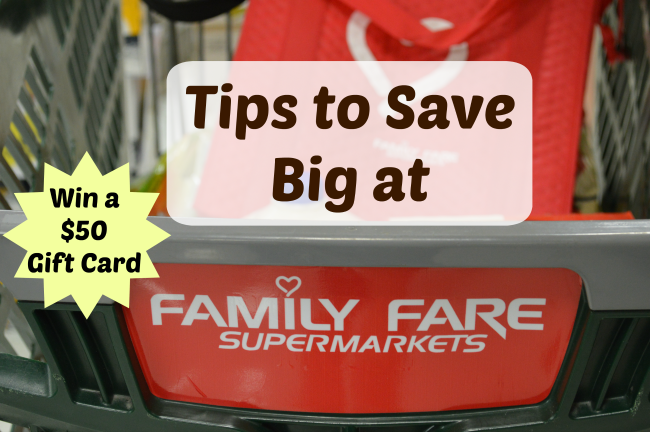 Features you will find at the new Family Fare Stores:
New Living Well centers (select locations) featuring natural, gluten-free, organic and wellness-oriented products
Expanded selection of produce, including more organic variety and everyday low prices on produce
Lower Prices on over 4,000 high-quality store brand products, including Our Family, Full Circle, Tippy Toes baby products, Paws pet products
Features new Tender Ridge Angus beef
Expanded product offering in craft beers, with up to 159 products added
Expanded product offering in wine, with up to 140 mid and higher tier wines added
Expanded product offering in spirits, with up to 100 spirits added, including locally brands
How to Save at Family Fare Supermarkets:
1. Sign up for Yes Loyalty Card – This is a free shopping card with exclusive savings.
2. Clip Digital Coupons – You can download digital coupons right to your Yes loyalty card. These savings are applied automatically at checkout when you scan your card. Coupon Tip – digital coupons are considered manufacturer, so cannot be used in conjunction with a paper coupon on the same item.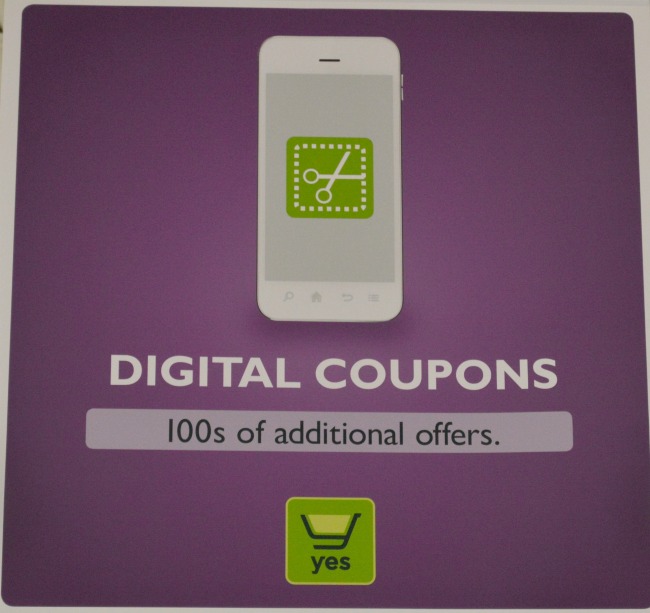 3. Freebie Friday Download – Check the Yes digital coupon page for a FREE featured item every Friday. You can download the coupon to your card on Friday only, but will have several weeks to pick up your freebie at any Family Fare store.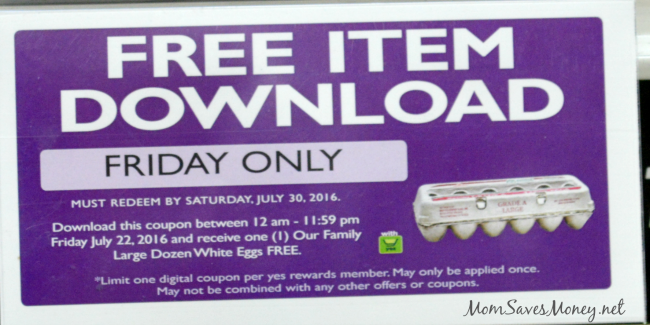 4. Join the Clubs – Make sure to opt-in for the baby, pet and organic produce clubs. Simply purchase qualifying items and earn additional rewards each time you reach the Club threshold. For example, get a $10 gift card card when you spend $100 in baby products. At the new stores for a limited time, you can also join the milk club. Simply buy 4 gallons of Our Family white milk and get the 5th one free.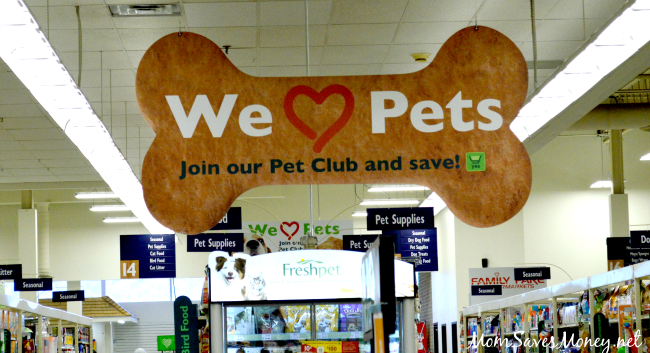 5. 200% Freshness Guarantee – If you not satisfied with your product from Family Fare, they stand behind their quality with a 200% freshness guarantee.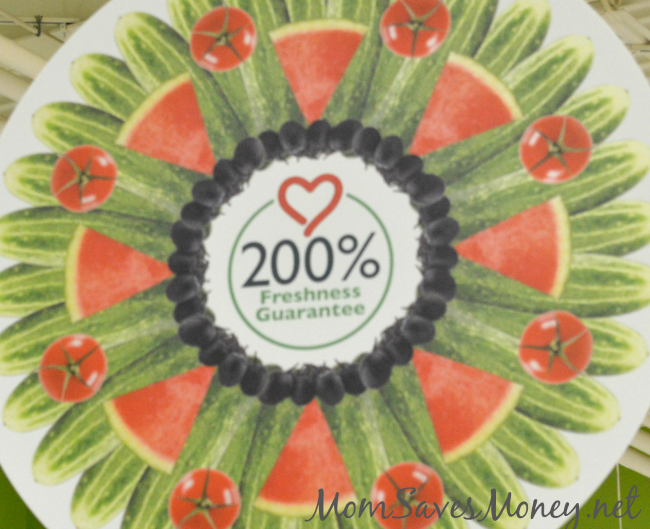 6. Fuel Points – Earn fuel points every time you shop redeemable for gas savings at Quik Trip and Taylor Oil. Receive $0.05 off each gallon of gas (up to 20 gallons) when you spend $50 or more in qualifying purchases in a single transaction. Plus, watch the weekly ads for bonus fuel point earning promotions.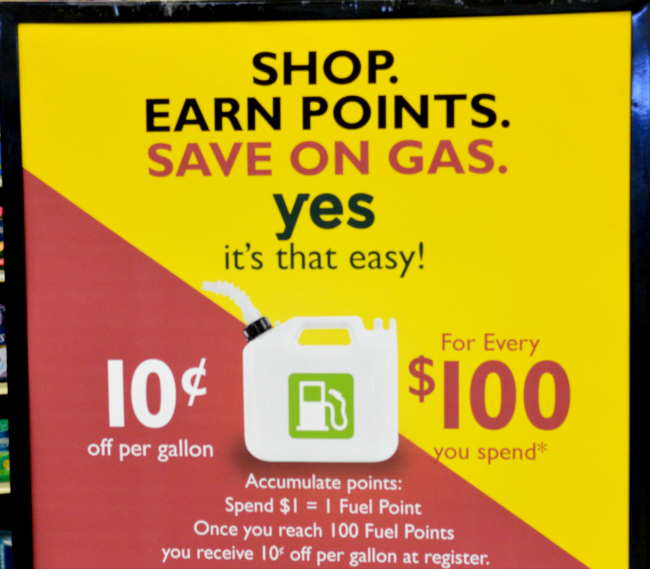 7. Wine Discount – Save 10% off wine when you purchase 4 or more bottles in one transaction.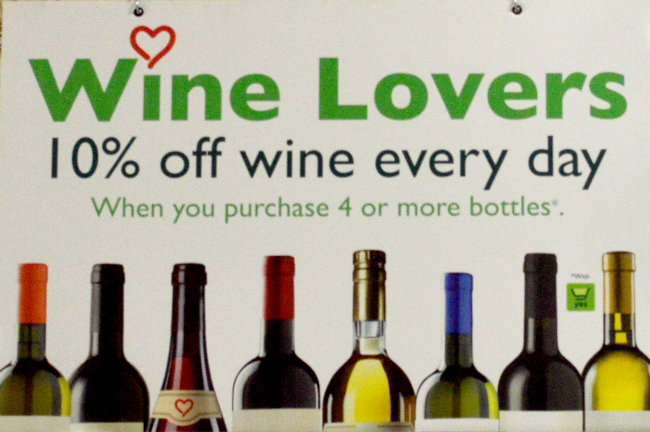 8. Wine of the Month Club – For 4 weeks, Family Fare will feature a great selling wine at a great price.
Now, that you know how to save at Family Fare, make sure to check out one of the eight new locations:
Bag N'Save – 5110 S. 108th Street Omaha NE 68137
Bag N'Save – 14444 W. Center Road Omaha NE 68144
Bag N'Save – 2650 N. 90th Street Omaha NE 68134
Bag N'Save- 3003 N. 108th Street Omaha NE 68164
No Frills – 3026 S. 24th Street Omaha NE 68108
No Frills – 1801 Valley View Dr. Council Bluffs IA 51503
No Frills – 7402 N. 30th Street Omaha NE 68112
No Frills – 1510 Harlan Dr. Bellevue NE 68005
Here is the list of Grand Opening events with freebies, samples and prizes through 7/23/16.
Giveaway:
Two lucky winners will each receive a $50 Family Fare gift card! Enter using the Rafflecopter form below. Giveaway ends 8/1/2016 and winner will be contacted by email. Good luck!
a Rafflecopter giveaway

For more chances to win Family Fare Supermarkets gift cards, check out:
Hostess At Heart – 2 win $50 gift card, ends 7/23
The Gastronom – $100 gift card, ends 7/30
Family Fun in Omaha – 4 win $25 gift card, ends 7/31
Midwest Mammas – 2 win $50 gift card, ends 7/31
Coolest Mommy's Coolest Thoughts – $25 gift card, ends 7/31
Liv, Laugh, Love – 4 win $25 gift card, ends 8/4
An Apel a Day – $100 gift card, ends 8/4