One of my favorite date night places to go to is Old Chicago.  Know why?  Well, besides the fact that someone waits on me, gets my food for me and keeps the soda refills coming, it's because they serve me calzones.  Love them.  They're like grown up pizza rolls.  They're simple, but also satisfying.  American Italian food at it's finest.
And so, I make them at home too.  They don't take much more effort than making homemade pizza, but you get the super duper bonus of being able to customize each calzone.  One kid doesn't like mushrooms?  Leave them out of his calzone.  Mom doesn't like pepperoni?  Her calzone doesn't need them.  Grandma doesn't eat cheese?  She can go cheese-less!  The beauty is that what 1 person does to their calzone doesn't have to impact what another chooses.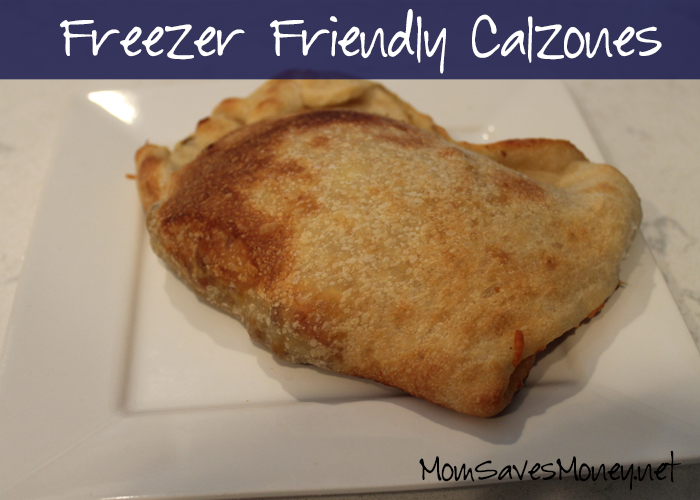 You can make single-topping calzones like just ground beef or pepperoni.  You can make a 'classic combination' calzone with hamburger, pepperoni, mushroom, onion, green onion.  You can go country and use bbq sauce, chicken and red onion.  You can get exotic and use chicken, feta cheese and artichoke hearts.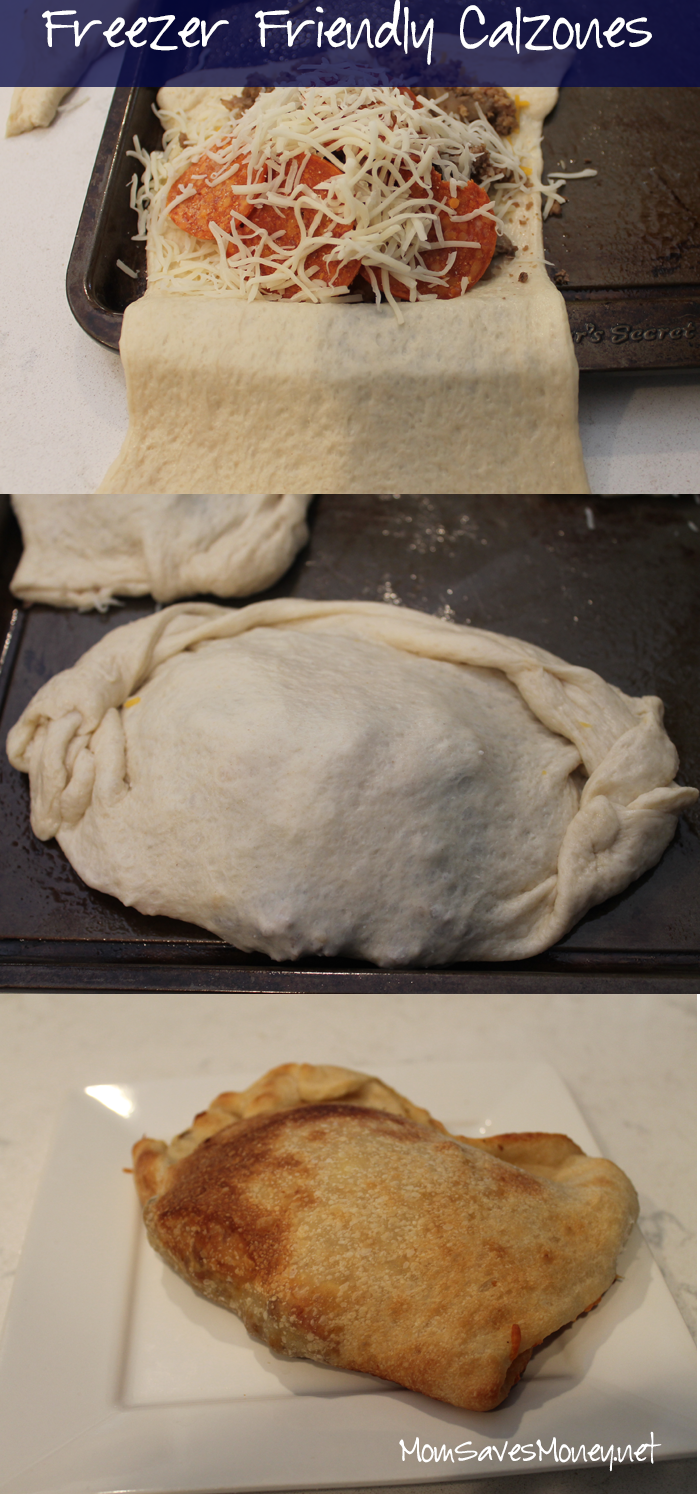 Calzones
Ingredients
pizza dough + ingredients needed for dough (if any) - 1 pre-packaged pizza dough makes about 4 calzones, depending on size

pizza toppings - hamburger, pepperoni, chicken, onion, green pepper, mushroom, black olives, whatever you normally put on pizza

cheese - mozzarella, cheddar, colby jack, whatever kind you like

pizza sauce
Instructions
Make your pizza dough and roll it out in 1 big square.

Cut your pizza dough into as many calzones as you want to make. 1 pre-packaged pizza dough makes 4 decent sized calzones.

Place each calzone square onto a cookie sheet. I let 1/2 of it hang off the side since I'm going to fold them in half.

Place the pizza toppings onto 1/2 of each square, leaving a border around the edge for sealing it up. Some people put pizza sauce inside the calzones, but I prefer not to - I just dip it in the sauce when eating it.

Fold the other 1/2 of the calzone and seal up the edges. I like to fold the bottom edge of the calzone over the top to make a nice seal.

Optional: you can brush olive oil or melted butter on top to make the crust golden brown.

If baking immediately: bake at 400 degrees for about 10-12 minutes, depending on how thin you made the crust.

If freezing: lay flat in the freezer. After a few hours, wrap each calzone in plastic wrap and put in a freezer-safe bag.

To bake frozen calzones: let thaw in fridge for the day. Then bake at 400 degrees for 10-12 minutes.

Serve with warm pizza sauce for dipping!
Jayme is a wife to 1 and to four little boys. She coupons, but isn't super extreme about it. She price matches and loves it! While she likes to cook, she's in the stage of life where simple is usually better. She never knows how many hands she'll have free at dinner time. You can find her at No Regrets Living.