Disclosure: Contains affiliate link.
I love great organizational systems and Mom Saves Money readers shared some amazing ideas and pictures!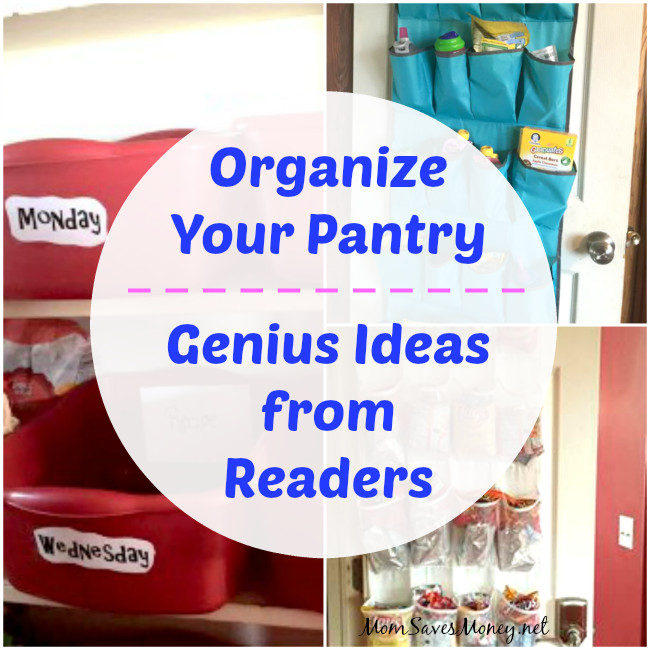 Nicole M. shared this awesome idea for organization. She is a busy mom with five kids in middle school and elementary and long morning commutes to school.
"Well life got a little easier with a little pantry organizer Lunch, snack, grab and go… all my kids need to do is make sandwich, grab a fruit and pick a pouch. I saw this online and I tried it. This momma loves it. Bottom two rows, they pick a snack for school and one when they get home. Kids don't rifle through the pantry and making the kids make their lunch is simple and easy. Wanted to share for all the other families that endure the hustle and bustle in the mornings."
Nikki S. is super organized with two amazing set ups. The over the door hanging shoe organizing racks are so versatile.
"Here's my other new organization set-up for my granddaughters snacks & sippy cups. It works great!!"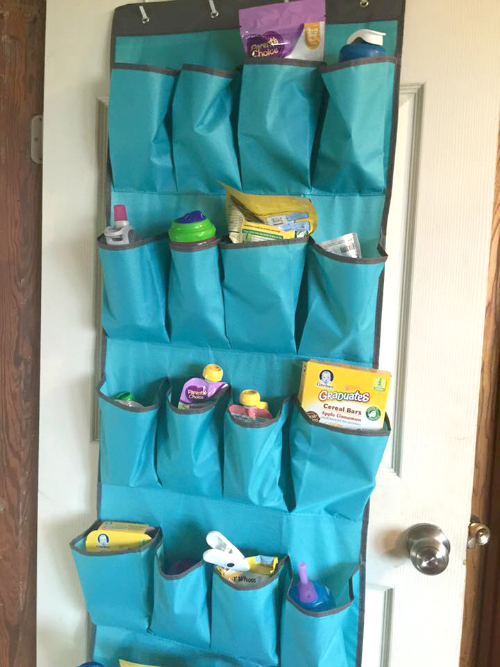 Readers shared more ways they use these over the dooor organizers including:
Chloe U. "I do this for all the water bottles… It works great"
Tina C. "We also have one with craft/school supplies! Markers, glue crayons etc! Also use one in my pantry with spices, micro popcorn, ranch packets,etc"
Nikki S. has another genius idea with her weekly meal plan all ready to go in these labeled tubs.
"Okay here it is!! My new way to meal plan!! All ingredients that are non-perishable go in the tubs for each nights dinner along with the recipe. Friday & Saturday are below. Here's hoping it is as easy as it sounds!!"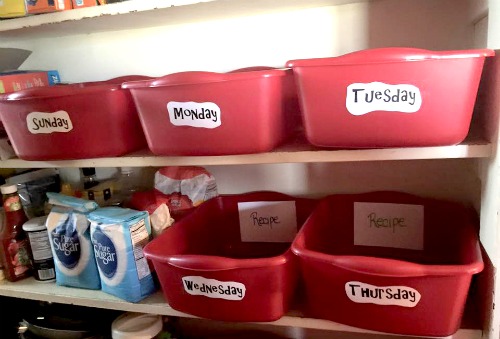 As you can see, each tub has all the dry ingredients she will need to make dinner that night. You can probably find tubs that would work for this system at a dollar store.
I love these ideas readers have shared to keep their pantry organized and simplify their daily routines.
Please leave a comment and share your pantry organization ideas.