Disclosure: This post is sponsored by Cedar Fair Entertainment Company in conjunction with Blog Meets Brand, and I have been compensated. All opinions are my own.
Are you ready for Halloween? Do you love being scared and enjoy spooky and bizarre entertainment?
I experienced Halloween Haunt at Worlds of Fun theme park in Kansas City last weekend and the entire park changes as the sun sets. The fog begins and spooky characters emerge from every corner. Here's a sneak peek of what to expect at Worlds of Fun Halloween Haunt.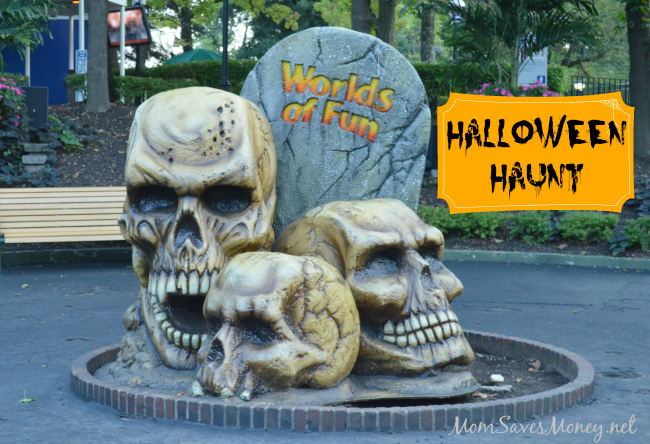 Haunted Mazes
There are eight unique haunted mazes at Worlds of Fun all included with park admission. Some haunted mazes were definitely scarier than others, but all were based on central themes, like Asylum Island, Bloodshed, Lore of the Vampire, Corn Stalkers, London's Terror Square, and Miss Lizzie's Chamber of Horrors, to name just a few.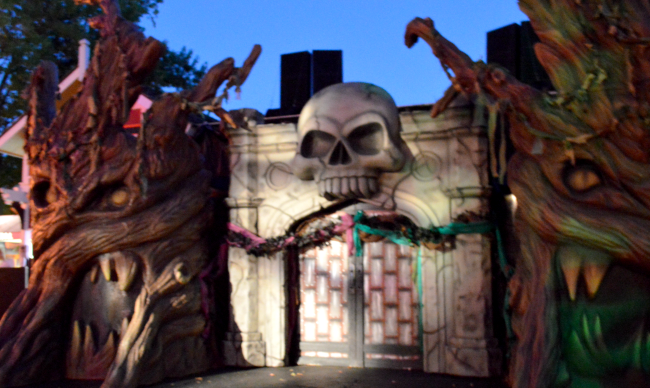 The costumes and maze decorations were excellent with lots of attention to detail. There were dozens of screamsters (aka actors) in each maze to give that added element of fright and terror. For the first time ever, I actually went first through most of these mazes. I discovered that when I could see what's coming and spot the screamsters, I was less scared. It's the sudden appearance of someone spooky that usually gives me a startle.
If you want to be scared, I have a few personal favorites that I found to be the spookiest mazes. Asylum Island featured mental institute inmates and a trippy maze that was hard to find the way out. I was seriously freaked out by the time we stumbled upon the exit.
Cornstalkers was very well designed with hidden actors that would jump out throughout this outdoor maze. Plus, it was narrower than the other mazes which elicited that feeling of claustrophobia. In this haunt, don't be the middle person. They will get you!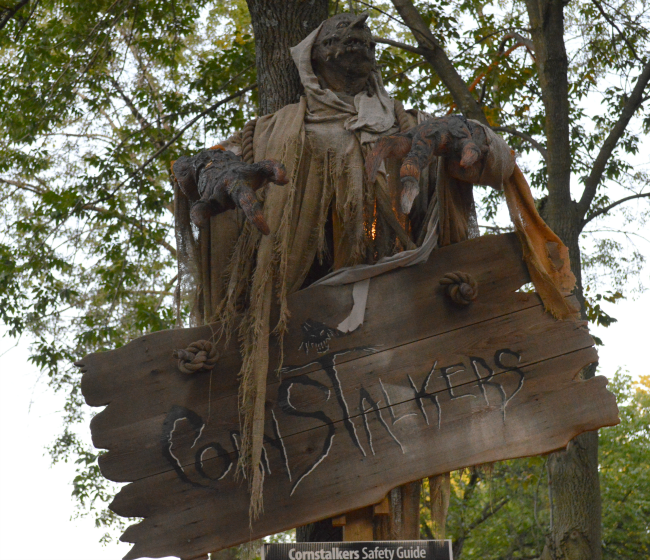 Blood on the Bayou gave me chills, mostly because of the swamp creatures and ouija boards (those have freaked me out since I can remember). My friend said Lore of the Vampires was scary for her, because the actors would sneak up on her from behind and give her the creeps.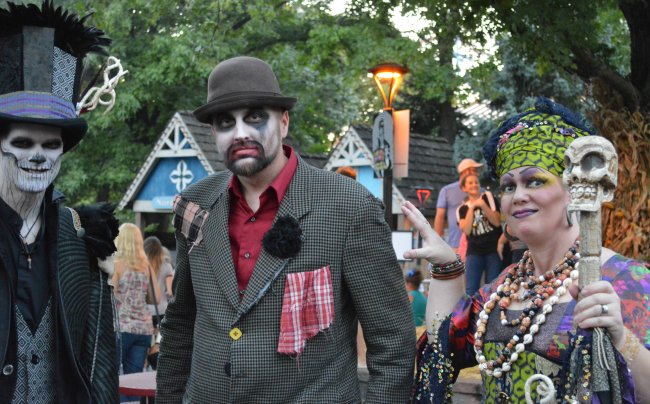 The Skeleton Key Experience
The skeleton key experience highlights the seven deadly sins through seven very different 'secret' rooms. The rooms are highly engaging and range from truly bizarre, gross and terrifying. Each room is a private mini performance/show with interesting characters that exemplify that deadly sin. Most of the skeleton key rooms were simply entertaining, but one room was the most terrifying experience of the entire Haunt. I can't tell you what's in it, since they are secret, but if you enjoy added value to your trip, the skeleton rooms are interesting and fun and just a little spooky.
Plus, with the skeleton key, you get fright lane access to all 8 mazes. This means you skip the long lines and experience more haunts during your trip. We were able to make it through all 8 mazes and the skeleton key rooms in under four hours with the Fright Lane Plus pass.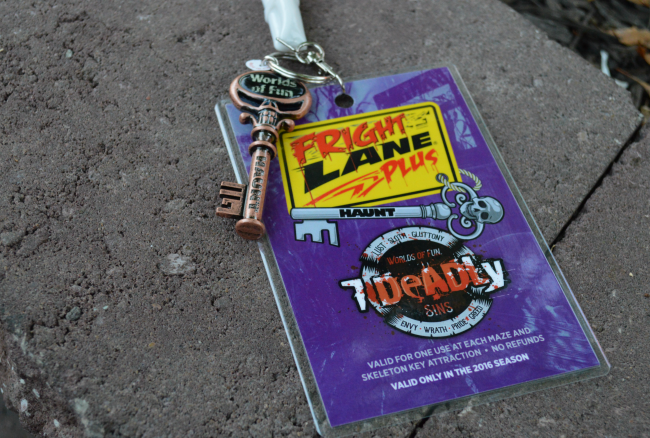 Scare Zones
There are five unique scare zones that are located throughout the park. So, even when you are not in one the mazes, be prepared for anything just walking around Worlds of Fun. I absolutely loved the wicked witches and their flying monkeys. Their costumes were amazing!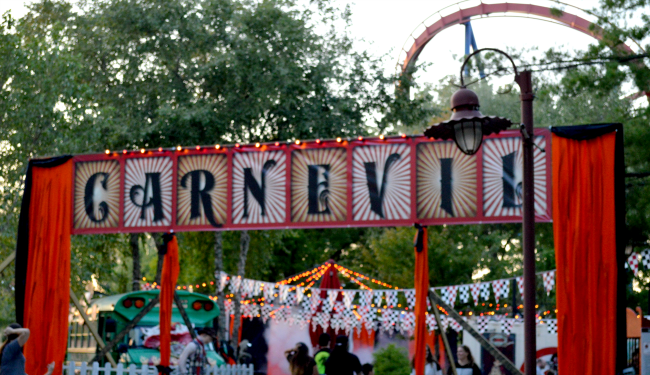 Overlord's Awakening
This is the beginning show to introduce Halloween Haunt that starts every Friday and Saturday in October at 7pm. I highly recommend watching this show and the parade of spooky characters. You will see the amazing costumes up close and personal and watch the Overlord summon the creatures that take over the park for the Haunt.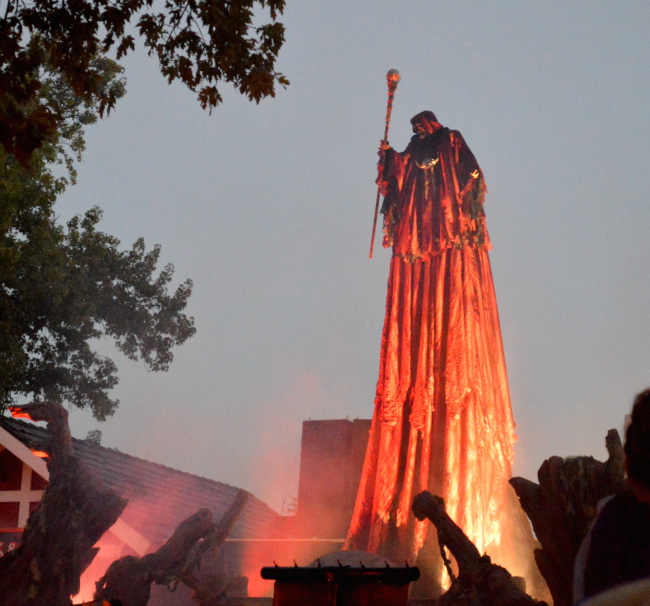 More Live Shows
There are two additional live shows that you can watch during Halloween Haunt (no additional charge). "Ed Alonzo's Fun house" is a mature show that is funny, gross and horrifying with bizarre shock magic and sickening stunts. Side Note – Ed Alonzo was an actor from TV's Saved the Bell.
The second show is "Haunted Homecoming", featuring a cast of teenage dead-heads stuck in the 60's performing a retro rock review.
Rides
During Halloween Haunt, there are still more than a dozen rides operating. If you need a break from the terror, hop on one of the roller coasters or thrill rides. On Saturdays, the park does open at 11 am, so you can enjoy several rides before the Haunt begins for just one admission price.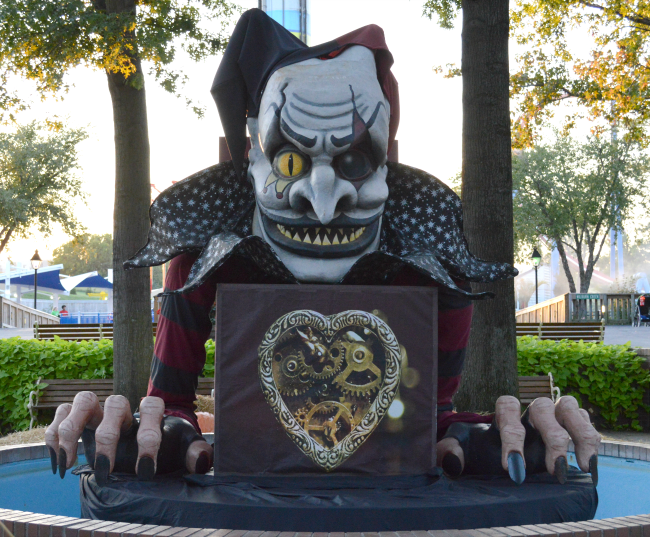 Details about Worlds of Fun Haunt:
Dates & Times: Fridays 6pm-midnight, Saturdays 11am – 1am through October, Click here for more on park hours
Location: Worlds of Fun, 4545 Worlds of Fun Avenue in Kansas City, Missouri (approximate 3 hour drive from Omaha)
Ages: Recommended for ages 13+.
Tickets: Start as low as $35.99 and can be purchased online
Parking: $15 on Friday, $17 on Saturday
Special Deal: Save $20 on Admission and Fright Plus Combo (includes skeleton key rooms & Fright Lane) when you purchase online. Only $79.99/person & limited availability each night. If you want to experience all the Haunt has to offer, this is the combo ticket to buy.
Are you scared yet? Do you plan to visit Haunt at Worlds of Fun this Halloween season?