Disclosure: Contains affiliate link
I absolutely loved dressing my little ones up for Halloween. Costumes for the youngest members of are family are incredibly cute! Today, I'm sharing some amazing Halloween costumes I found this year. If you needed your daily dose of cuteness, this will do it!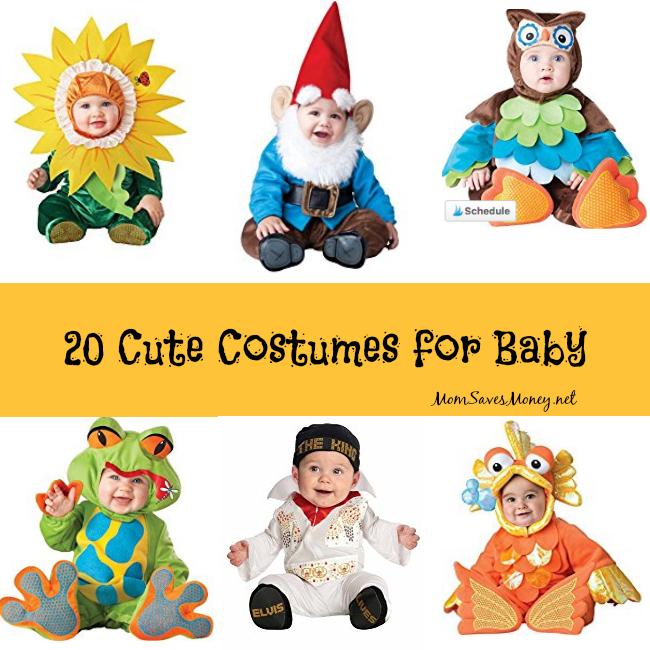 Who doesn't love puppies and babies? Why not combine the two for the most adorable little 'puppy' on the block.

This is probably one of my favorites! Everyone needs a little sunshine and a cute baby sunflower.

This baby Tootsie Roll is so fun!

Baby Gnome cracks me up.

There's just something about babies with beards that makes me giggle. This Viking costume is adorable.

Does your baby love ponies? Check out this adorable little pony costume.

Add some color and fun with this little dragon costume .

I think little pumpkins are the cutest. Pumpkins have been a classic baby costume since I can remember.

I love all the beautiful colors on this little frog.

This Owl outfit is perfection. It's warm and cute and fun!

What does the fox say? Let your baby tell you in this incredibly cute Fox costume.

This cute lion costume reminds of the character from 'Wizard in Oz'.

There something about little babies dressed as animals that is just adorable. This lil' lobster costume is no exception.

Just when you think it can't get any cuter, you find this amazing Goldfish costume.

Star Wars Fans: Deck your little one out in this epic R2D2 costume!

Looking for a 'spooky' costume? Check out this super scary baby Vampire costume.

Or maybe you want a 'spooky' bat costume.

This is the cutest monster I've ever seen.

The King lives on with this adorable Elvis costume.

And, this peacock costume is the ultimate in cuteness.

What is your favorite baby Halloween costume?