Disclosure: Compensated post in partnership with Dealspotr & contains referral link. All opinions are mine.
If you love finding great deals and earning free gift cards, I have a perfect site for you.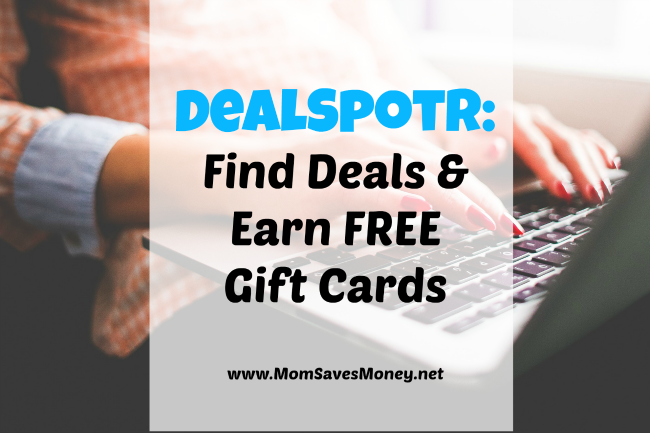 Why Dealspotr is Amazing
Dealspotr is a FREE website that lists hundreds of deals every day. The content is crowdsourced, meaning their 30,000 members add, edit and police all the deals on Dealspotr to ensure the deals are accurate and complete. They have reliable online coupon codes at a huge variety of stores.
What's great is you can personalize your deal feed to easily find what you want. You can subscribe to specific brands, topics and people for a personalized list of deals just for you! This is my feed and I love how easily I can find deals relevant to me.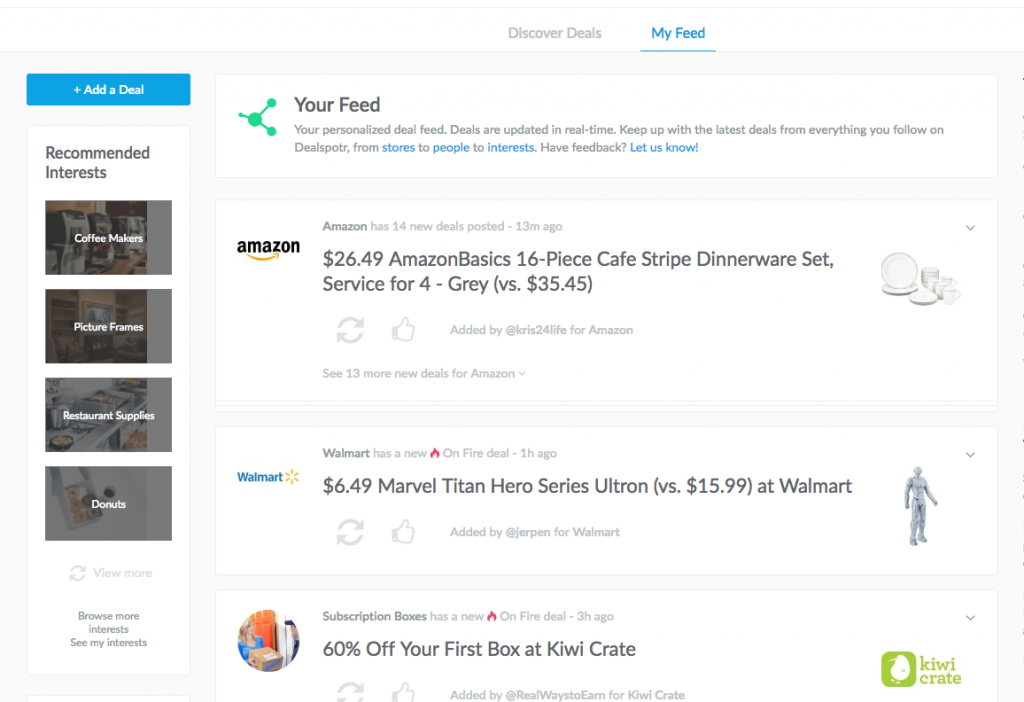 How to Earn FREE gift cards with Dealspotr:
So, the site itself is awesome to find deals, but you can actually earn FREE gift cards using Dealspotr. Are you a bargain hunter and love to share great deals? You can use your savvy shopping skills to earn free Amazon gift cards with Dealspotr!
The easiest way to earn points daily is by posting unique deals. The more valuable members find your deal, the more points you can earn. You help other shoppers save and you get rewarded for it! It's a win-win! If you're ready to start earning, simply join Dealspotr with this link  (promo code MOMSAVESMONEY) for a free $5  bonus credit when you complete your new user checklist and post your first deal.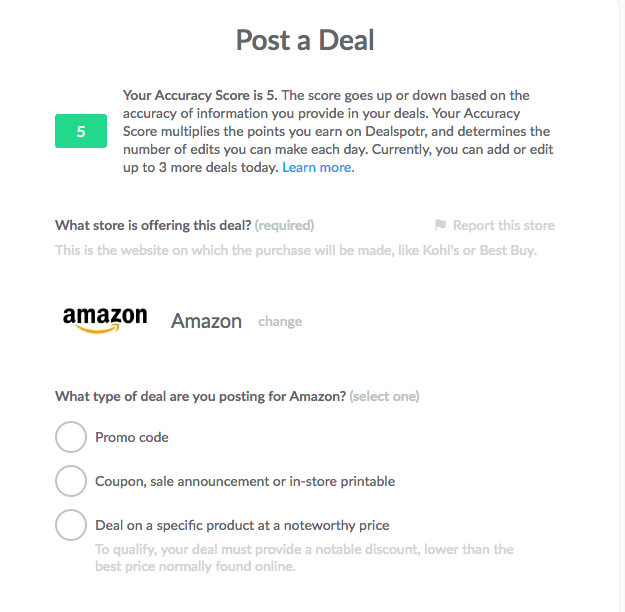 You can also earn points by validating deals (verifying that promo code or deal already shared is valid), spotting deals, completing your daily checklist, and referring new members. Here is an example of my daily checklist. It changes daily so you'll be able to earn those bonus points every day.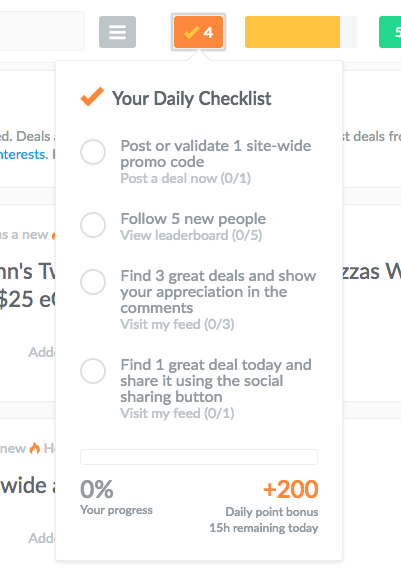 You can exchange your points for a $10 Amazon gift card every time you reach a 10,000 point threshold. If you share deals and promo codes regularly, you will quickly earn gift cards! Join Dealspotr with this link now  (Promo code MOMSAVESMONEY) to start earning and saving today.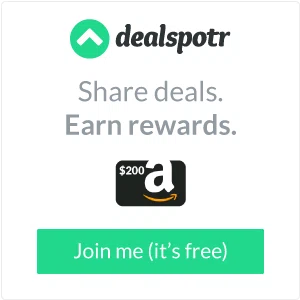 Do you love finding great deals? Have you tried Dealspotr yet?