Disclosure: Sponsored post by SmartyPants Probiotics through Blog Meets Brand. All opinions are mine. #YourKidHasGuts
Have you thought about your kid's gut?
There are all sorts of bacteria and some are bad, but there are also good bacteria that is necessary. That's where probiotics help. They promote good gut bacteria and overall digestive health.
I've always given my kids a probiotic with any antibiotic treatment to help decrease the side effects of the antibiotic. Now, SmartyPants gummies has a prebiotic, probiotic and Wellmune® complex that help not only digestive health, but also support the immune system*. This SmartyPants Probiotics Complete is a powerful prebiotic + probiotic + immunity combination for everyday use.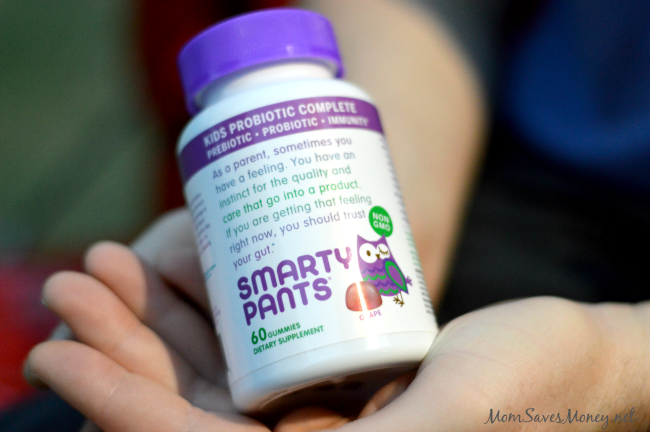 When I search for supplements, I also make sure there is no extra junk in them. These SmartyPants gummies are vegetarian and have no synthetic colors, no artificial sweeteners, flavors or preservatives, no high fructose corn syrup, non-GMO, no gluten, no tree nuts, no peanut and no dairy. And, they taste great. We tried the grape and they are very easy to chew and taste just like a fruit snack. My kids love them.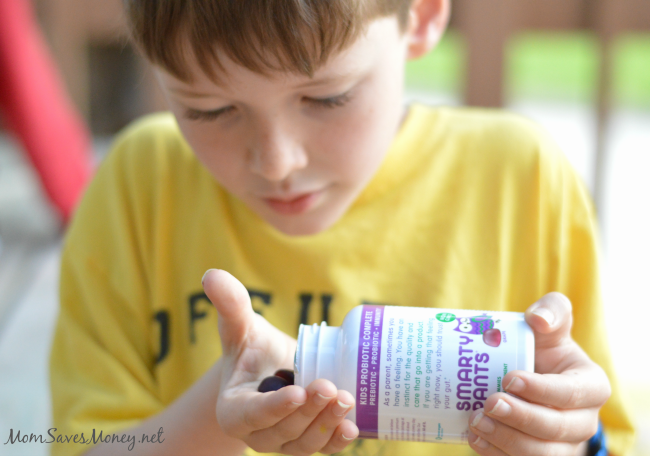 What's really unique is that each serving of SmartyPants Kids Probiotic Complete delivers 4X more CFUs than leading gummy probiotics, for a total of 4 billion CFU's in every serving. The adult version of SmartyPants Probiotic Complete has 7X more CFUs than other leading brands.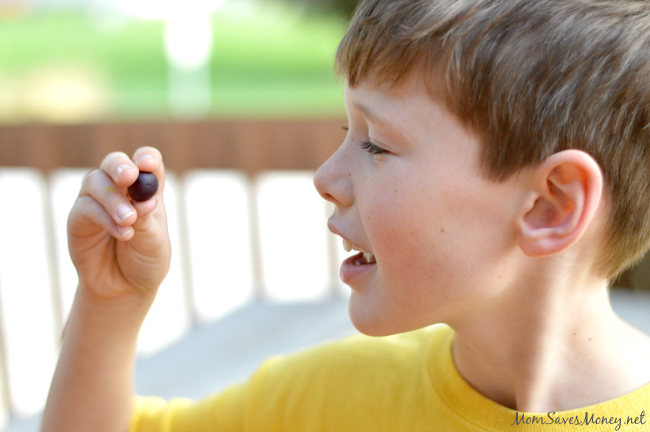 SmartyPants also participates in Vitamin Angels. For every bottle sold they provide life changing Vitamin A supplements for one year to a child in need. They have already helped over 2 million children.
Want to learn more about SmartyPants Probiotic Complete Gummies and other SmartyPants products? Check out their website, and follow their Instagram (@SmartyHealth), Twitter (@SmartyHealth) and Facebook .
* These statements have not been evaluated by the Food and Drug Administration. This product is not intended to diagnose, treat, cure, or prevent any disease.