Who doesn't love the dollar store, am I right? It's a fun place to shop, there are THOUSANDS of items to choose from, and everything only costs ONE DOLLAR?!?! You may be saying to yourself, "How can it get any better?" Believe me, I used to say that all the time. The thought works in theory, but not necessarily in practice. The dollar store can be a great place to shop, but it's also important to know which items to buy.
If you're like me and want to stretch your dollar as far as possible, here are my tips for shopping smart at dollar stores!
Items with GREAT value (aka best bang for your buck):
Boxed candy – My husband and I love going to movies at the theater, but concession prices for popcorn and candy are out of this world! Have you seen them lately? $4-5 just for a small box of candy! You can save 80% on candy by leaving 5-10 minutes earlier and making a stop at the dollar store on the way for the EXACT SAME candy sold at theaters.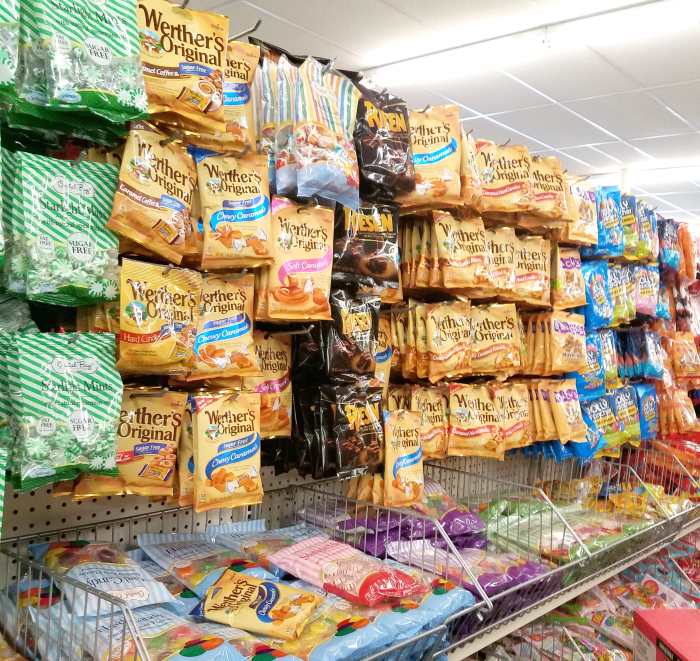 Dry spices – I like shopping for spices at the dollar store because (1) they have the basics (i.e., salt & pepper, garlic powder, onion powder, broth cubes, etc.) and (2) you can get a larger container for a lower price versus what is sold in regular grocery stores. (Bigger IS better!)

Paper plates/plasticware/party supplies – Having a party or a quick dinner and want easy clean-up? Need decorations for that St. Patty's Day party you're throwing? Consider buying your plates, cups, silverware, decorations, and plastic food storage containers at the dollar store. They have lots of color choices for any décor/theme!
Cleaning supplies – If you're not picky when it comes to a particular brand, household cleaners are another excellent buy at the dollar store. The ingredients used to make cleaners and detergents don't really vary, so the quality is around the same. My favorite items to buy are dish soap and dryer sheets!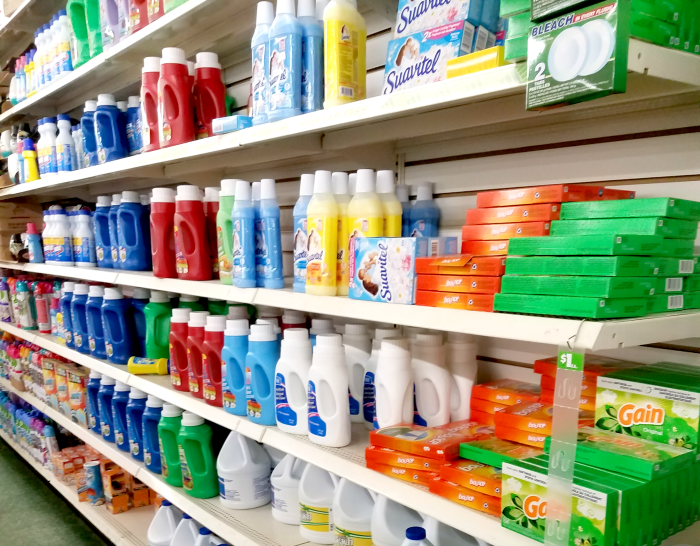 Cards and gift bags/wrap – I personally think that greeting cards are the absolute BEST thing you can buy at the dollar store. Last time I went to Hallmark, the cheapest card I could find was still 99 cents. That's not bad… but at the dollar store, they're only 2 for a buck – or 50 cents each! And if you're buying a card for a child, let's be honest – they're more interested in what's IN the card or under the wrapping paper than reading it. Boxed Christmas cards, gift bags, and wrapping paper are also a great value at dollar stores during the holidays.
Novelty/craft/kitsch items – You'll find lots of little things at the dollar store that would make good gifts – like books, candles, framed sayings, magnets, etc. These unique items are a good value, but make sure you don't OVER buy! (see the last section of this article)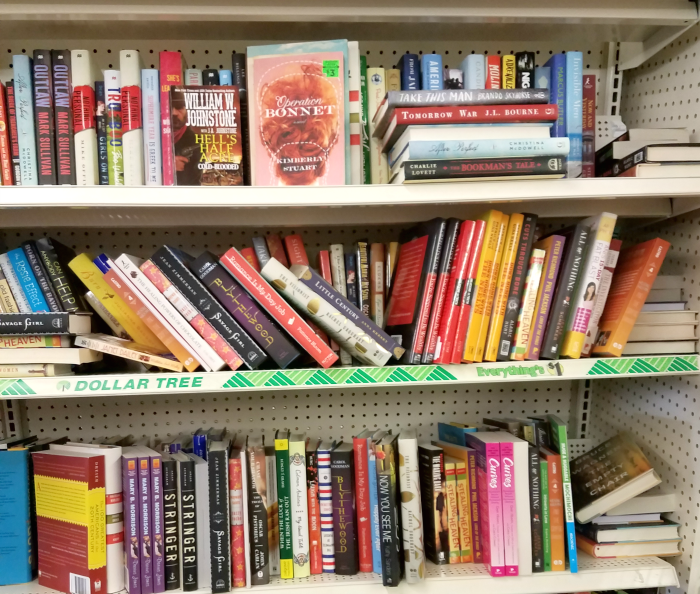 Items with POOR value (aka WHAT NOT to Buy!):
Paper Products – Sure, a buck seems like a GREAT deal for some toilet paper or a box of tissues… but with paper products, you really get what you pay for. In my experience, we end up using twice as much of the product than normal; the quality of these items is poor in comparison to leading brands. (And the facial tissue feels like sandpaper on your nose!)
School Supplies – Very few good deals here. You can buy traditional school supplies (crayons, glue, pencils, folders, etc.) for MUCH better prices at big-box retailers. You'll save the most by stockpiling on school supplies in July/August (and sometimes January) during back-to-school sales to get your child through the whole year. There is ONE exception to this rule, and that's for teachers needing supplies for classroom bulletin boards – you'll find GREAT bargains on these items!
Metal Knives and Light Bulbs – Trust me on this one, DON'T buy these dollar stores. Knives and light bulbs are cheap here because they're made from lower quality materials, and do not last very long at all. If you like to cook, you're MUCH better off investing in a quality set of knives with a sharpening stone that will last you a LONG time. Although energy efficient bulbs may seem expensive, they are worth buying on sale at places like Menards because they last YEARS longer than incandescent ones!

Medicines/Vitamins – Simply put, don't buy these items here. If you do, you're essentially wasting your money, and simple math proves it. If you're buying a 20 count bottle of Tylenol®, you'll pay 5 cents per pill. Drug and big-box stores usually sell a 100 count bottle of the generic equivalent for $3, which means you end up paying 3 cents per pill… almost 50% less than the dollar store! Some of these items are also made in other countries with different standards than the Federal Drug Administration. When it comes to my health, I prefer sticking to the brands I know and trust.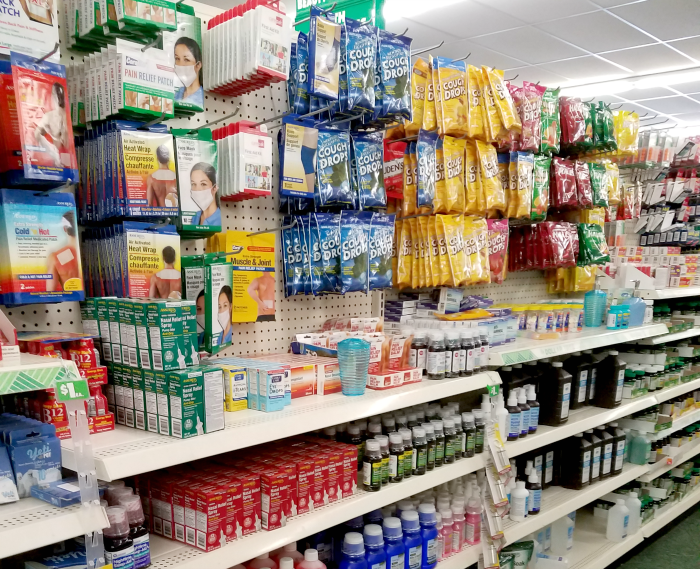 Picture Frames and Vases – This one is kind of a grey area. Yes, you can find some cute things at dollar stores that are a decent value, and you might buy them. However, I'd check local thrift stores and garage sales first. You might find something similar for the same price (or cheaper!)
Don't Forget Your Coupons!
Most dollar stores will accept coupons, so don't leave home without them! Keep one thing in mind as you shop – many products sold at dollar stores are often made in smaller sizes, so you may not be able to use all of your coupons. Check the product against the coupon requirements (brand, size, etc.) to ensure it matches before you hand it over at the register.
Limit Impulse Buys
How many times have you walked into the dollar store and ended up with extra items in your cart because one or more of the following things happened:
You found something really cute/unique that someone you know would just LOVE
You found something you want but don't really need
You're hungry and that snack on the shelf sounds really good
Your husband/kids are along with you and keep finding things to buy
I know I'm certainly guilty of several of these! After a while, these extra "add-ons" really start to add up! Before you go, make a list of what you need and stick to buying ONLY those items and limit your "add-ons" to 2 or less per trip. If your husband/kids are along, limit them to ONE item each as a treat.
I hope this quick guide helps you find some great deals on your next Dollar Store trip (and avoid wasting money on the not so good deals). What's your favorite deals at the Dollar Store?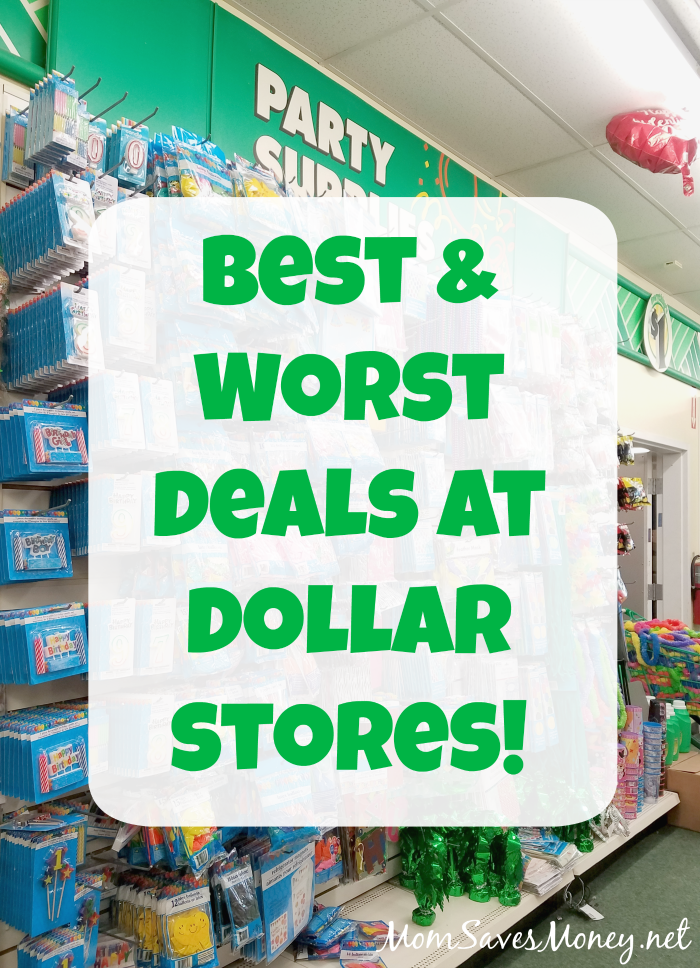 About the author:
Michelle Juon has been living the "frugal life" ever since her mother taught her how to coupon/budget when she was just 8 years old. She has an MA in Communications from Bellevue University, works as administrative professional by day, and is an accomplished cellist by night. Michelle lives in Omaha with her husband and a very spoiled furry cat-child.