This is a sponsored post written by me on behalf of  Jimmy Dean and Kroger in partnership with Womensforum. All opinions are entirely my own.
The summer is going by quickly and I can't believe there are only a few weeks before my kids go back to school. We've enjoyed the relaxed schedule of summer and the first few weeks back to school are always a struggle. Here are some tips to help kids (and mom) get back in the school routine and make back to school a breeze!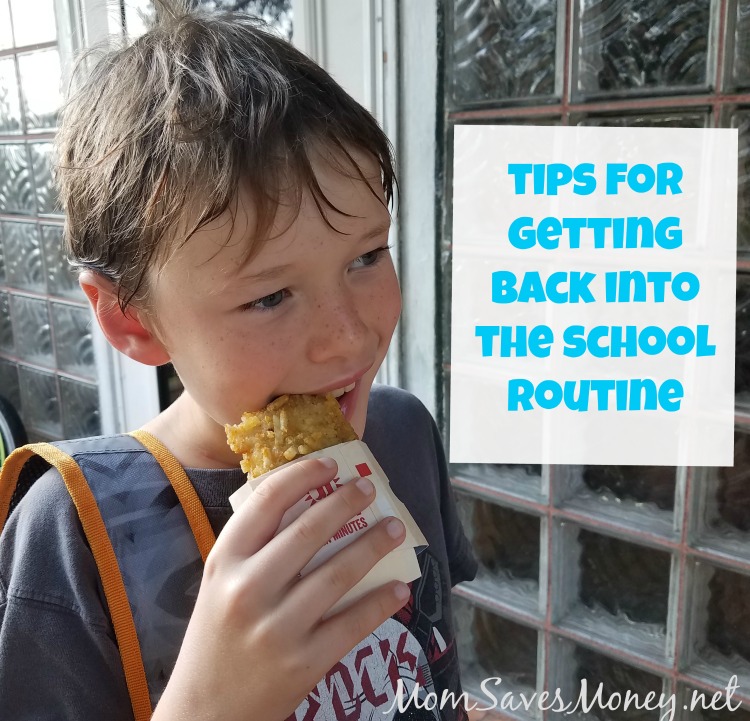 1. Start Earlier Bed Times a Week Before School Begins
If you're like our family and have been lenient on bedtime schedules, don't wait until the night before school to get kids back on track. At least one week before school begins implement earlier bed times. Hopefully, by the time school starts, they will be ready!
2. Wake up Early
I am not a morning person and enjoy sleeping in when I can. My kids and I take full advantage of the summer break and sleep in often. It's hard to get back in the routine of waking up early, so we also start early mornings a week before school starts. I also use this simple chart to remind them of what they need to do in the morning to get ready for school. You can download it here.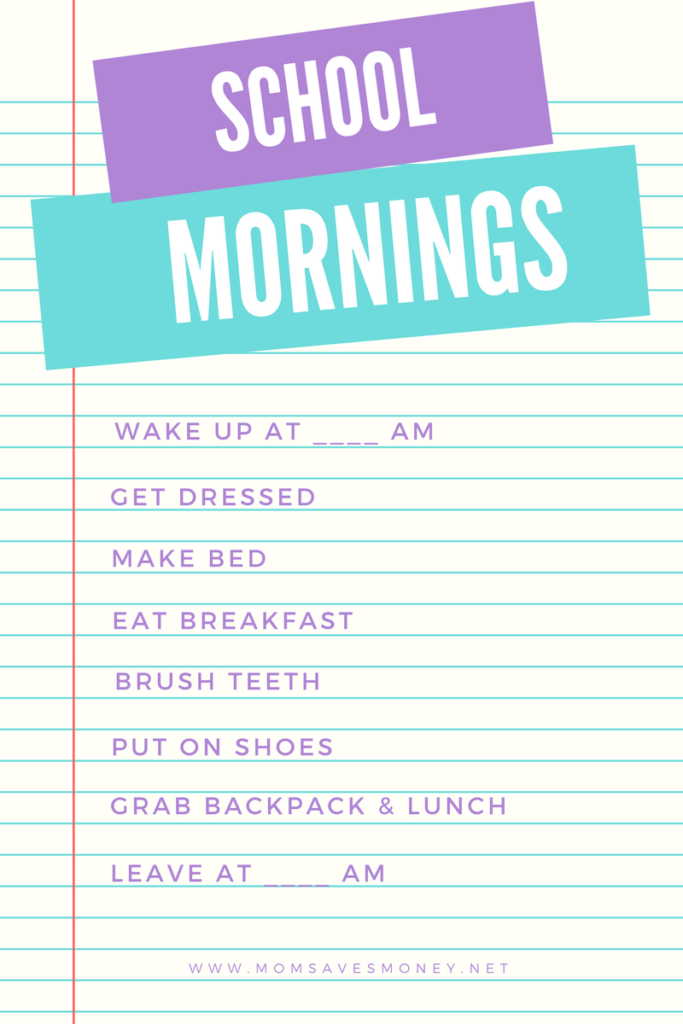 3. Prepare Backpacks and Lunches in the Evening
Even with our best intentions of waking up early, it doesn't always happen.  We prepare as much as possible the night before, so the morning routine is not as rushed. That means making lunches and getting backpacks ready for school in the evening.
4. Pick out Clothes the Night Before School
It's easy for my boys to get dressed because they are not too picky on what they wear, but my tween daughter is. She changes her mind on outfits 3-4 times before she picks the perfect one for school. I encourage her to decide on her outfit the night before, so she can just throw it on in the morning.
5. Start the School Day with a Hot Breakfast
I almost never have time to cook a big breakfast for the kids before school, but want them to have a hot and hearty breakfast. I love the ease of Jimmy Dean stuffed hash browns and sandwiches. Just a minute or two in the microwave and the kids have a hot breakfast. Best part is, if we are running late to school (which happens too often), they can even grab a hash brown or sandwich on-the-go.
Jimmy Dean has a variety of breakfast sandwiches available at your local Kroger store in the frozen food aisle. Just look at all the variety!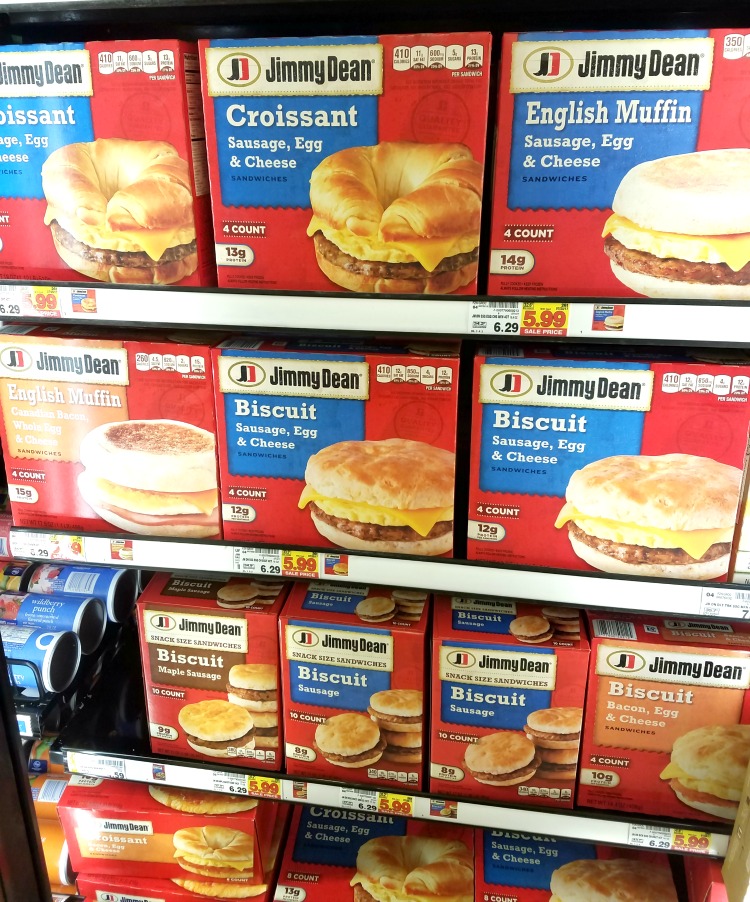 6. Leave Early on the First Day
The first day of school is always a little chaotic. Plan to leave 5-10 minutes earlier than usual on the first day of school to ensure you arrive on time. If you walk your kids into school, you will need time to find parking and snap a few pictures of their big day.
Hopefully these tips make back to school stress-free and fun for you and your kids! Please share more tips you have for getting back into the school routine.