Disclosure: Kindle Fire tablet giveaway not affiliated or associated with Amazon. Post contains affiliate links to purchase books.
I am so excited to introduce you to some amazing Nebraska authors today. All four of us are established bloggers and have released exciting new books this year. If you are wondering what there is to do in Nebraska or want to learn more about Nebraska history, you won't want to miss these books. My new books aren't Nebraska related, but will help you save money so you can travel and enjoy all the places mentioned in these books.
Keep reading for a chance to win a Kindle Fire 7 tablet to read all your new books!
"Lost Restaurants of Omaha" shares the stories and photos behind some of Omaha's iconic restaurants that have closed. The history of famous eateries go beyond the food on the menu and dive into the families that ran them and the roles they may have played in historic moments the city. Restaurants featured in the book include French Café, Piccolo Pete's, Mister C's, Ross's and Bohemian Café, and more than two-dozen more. Author, Kim Reiner, shares Omaha fun and activities at ohmyomaha.com.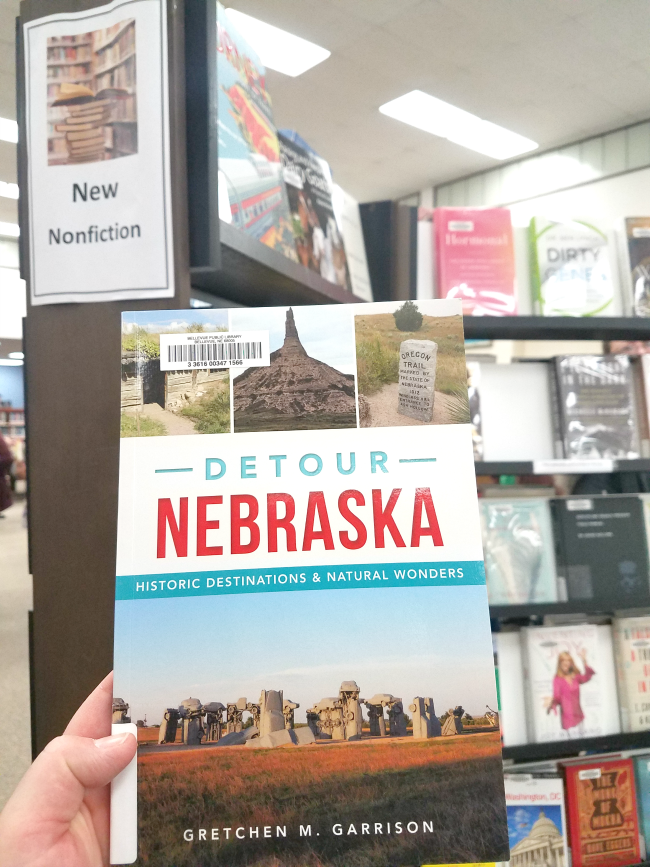 "Detour Nebraska: Historical Destinations and Natural Wonders" explores both the familiar and lesser know places worth exploring across Nebraska. Author Gretchen M. Garrison finds Nebraska to be a fascinating state. She started writing about the people and places or Nebraska both past and present on her blog, Odyssey Through Nebraska. Whether you are an armchair explorer or an adventurer, this book is your guide to knowing more about Nebraska.
Omaha is often called the best-kept secret in the United States. Once they've been there, visitors tend to fall in love with the city and its people. Referred to as the Gateway to the west, Omaha has so much to offer, from history, hiking, and an exciting local beer scene to great food. Tim and Lisa Trudell from the popular travel blog, The Walking Tourists, take you on a tour of Omaha's unique and interesting sites and include some fun facts and helpful tips in their new book, "100 Things to Do in Omaha Before You Die". Whether you are up in Omaha, call yourself an Omahan now, or are just passing through, this book will make you stop and say, "I didn't realize that was in Omaha."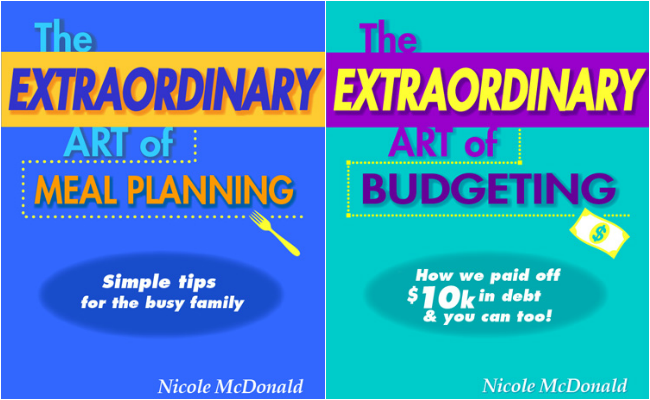 Local author, Nicole McDonald, shares money saving advice on her blog MomSavesMoney.net and teaches classes in the Omaha area. This year she released two new books in her popular Extraordinary Art series. Her expert advice in "The Extraordinary Art of Meal Planning" will help you take back family dinner while saving time and money. If you are ready to live debt free and in financial freedom, check out her third book in the series "The Extraordinary Art of Budgeting."
Purchase books on Amazon:
Lost Restaurants of Omaha
Detour Nebraska
100 Things to Do in Omaha Before you Die
The Extraordinary Art of Meal Planning
The Extraordinary Art of Budgeting
Giveaway:
To celebrate the release of our new books, we are giving away a Kindle Fire 7 Tablet – 8 GB ($49.99) to one lucky winner. Easy entry using the Rafflecopter form below. Winner will be selected May 13 and contacted via email.