School has started, and summer will soon be on its way out, but for now it's holding on, and I'm soaking up every last little bit of warmth and sunshine. So of course just the sight of these delicious watermelon lime slushes has my mouth watering. I'm pretty sure you're here for the same reason, right? Don't deny it.  Let's be real….who would turn down an ice cold slush on a hot day? Not me!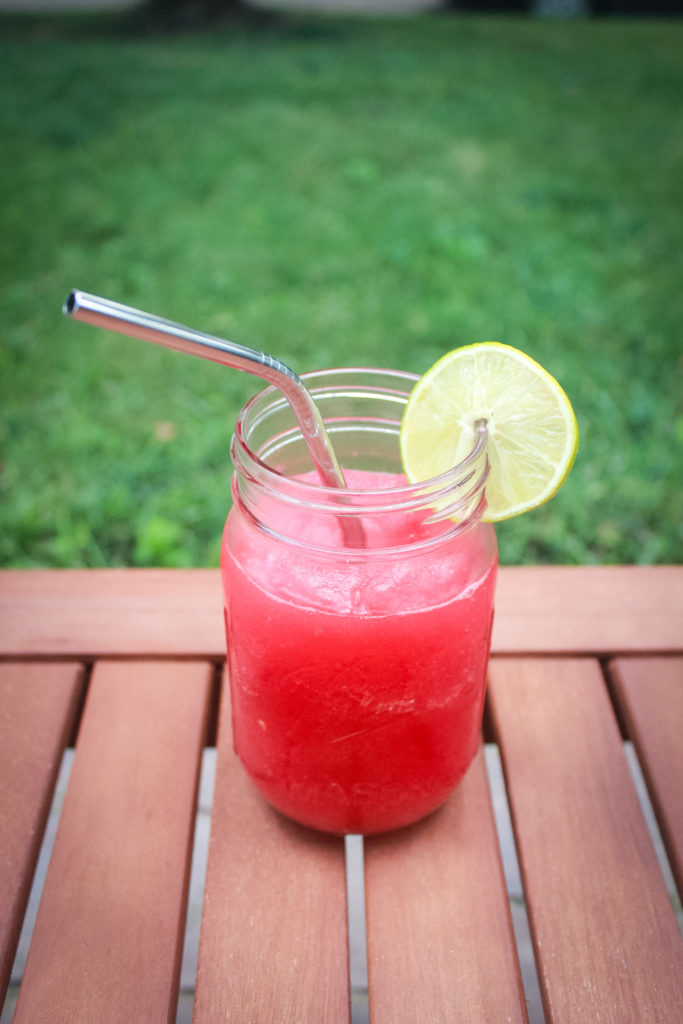 Now I absolutely LOVE watermelon, but unfortunately I live in a house with three other people who happen to be crazy and don't care for it.
*insert dramatic cries of disbelief*
I don't get it either. So I never bought any because I just couldn't see myself sitting down and eating an entire watermelon by myself. Until the glorious day when a friend gave me the idea to freeze what I couldn't eat and whip up some watermelon slushes! I gave it a shot, and the results were just….
TO. DIE. FOR.
The perfect, refreshing little treat to enjoy out on your patio on a warm summer day. Plus, these are SUPER easy to make, and super healthy, with only 3 ingredients….every moms dream come true! And the best part? My little watermelon-averse family INHALES them.
*does happy dance*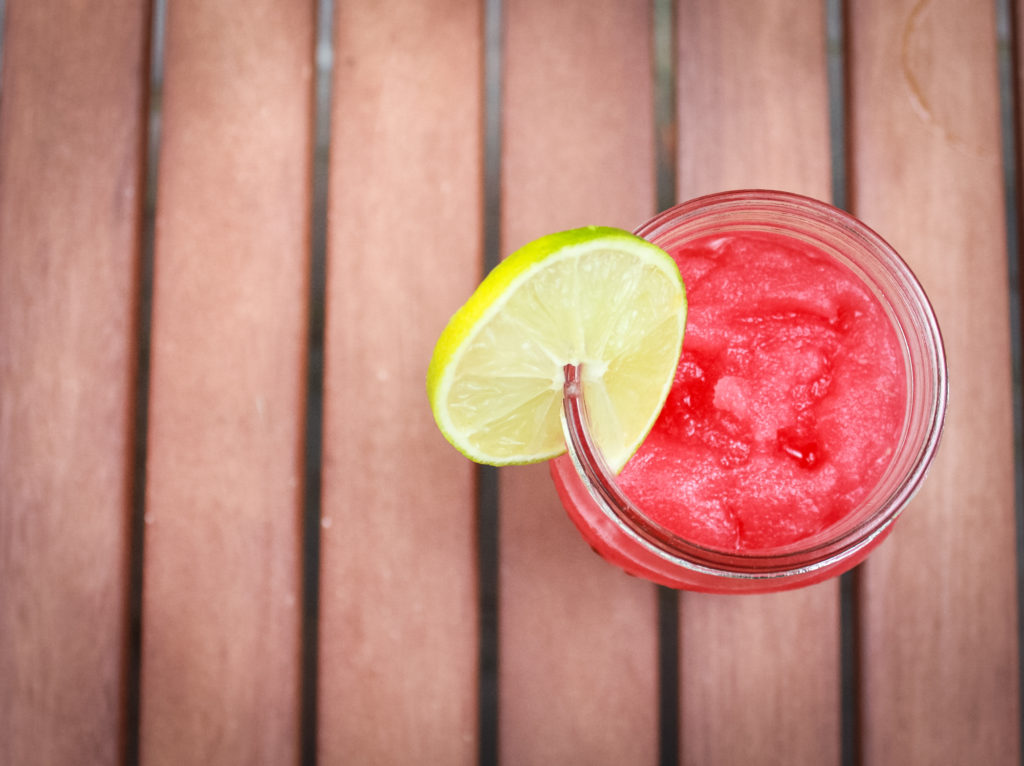 My husband actually tried to steal mine after I gave him a taste. I'll be honest….I kept all that goodness to myself. But then I relented and made him his own because I'm not heartless. Turns out this recipe is good enough to turn even the biggest critic into a fan. So. You really should go make you some.  Its super easy…..follow this tutorial on how to cut your watermelon into chunks fast, and then lay slices out on a cookie sheet and freeze.
You can also just throw them in any old container, but they tend to release juices before they freeze and then all get stuck together and you might go a little batty trying to pry them apart. Not speaking from experience or anything.
Anyway, once your watermelon is frozen, you are ready to go! Whip up a few for a fantastic after-school snack and send your kiddos outside to enjoy. Find the recipe below. Be careful though….if word gets out about these, you might have all the neighbor kids clamoring at your door for a taste. You've been warned!
Watermelon Lime Slush
Easy and refreshing real fruit slushie!
Ingredients
4

cups

Frozen watermelon

1 1/4

cup

Water

juice

of one lime

touch

Real maple syrup for extra sweetness

optional
Instructions
Place all ingredients in your blender or food processor and pulse until smooth. You may need additional water to achieve your preferred consistency.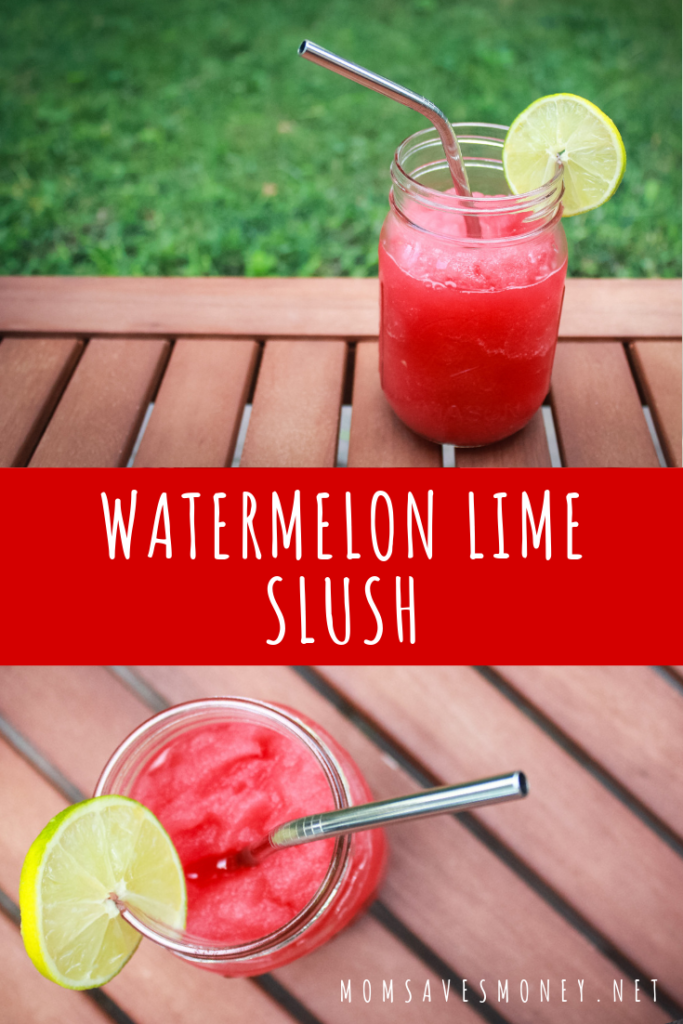 Jenny is a wife and stay at home mother of two. She loves good food, and enjoys experimenting in the kitchen. When she's not busy chasing kids, you can find her digging into a good book, enjoying the great outdoors, and trying not to kill her houseplants.