Last week, I announced the Winter Fitness Challenge with P90X and I'm working hard with great results! I just completed two full weeks of P90X and have lost 5 pounds already!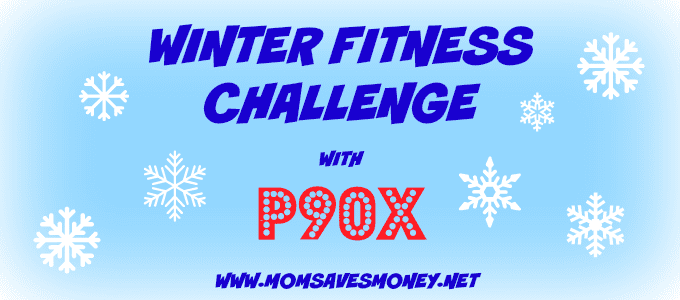 Oh, The Pain
I'm not going to lie, my body hurts in places I didn't even realize I had muscles! I have been physically fit most of my life, including seven years of military experience, but P90X is more challenging and rigorous than any workout program I've ever done. The first week of P90X was painful (in a good way). I remind myself the sore feeling is my body changing. Right?
In the second week, I did feel a slight pull in my abdominal muscles and chose to skip two of the 15 minute Ab Ripper X routines. While I want to challenge myself during this journey, I don't want to injure myself. I do listen to my body and know when I need a rest.
The Determination
I can't do a pull-up, not even 1/2 a pull-up on my own. In fact, I look ridiculous even attempting to do a pull-up. I huff and puff and use all my might, veins popping out of my head, and only pull myself up an inch or two. It would probably make a pretty funny You Tube video.
Currently, I use a chair to assist me with the pull-ups, but I am determined to be able to do at least one full unassisted pull-up at the end of these 13 weeks! The people on the videos make it look easy pumping out 15-20 pull-ups without breaking a sweat, but pull-ups are tough. I will get there!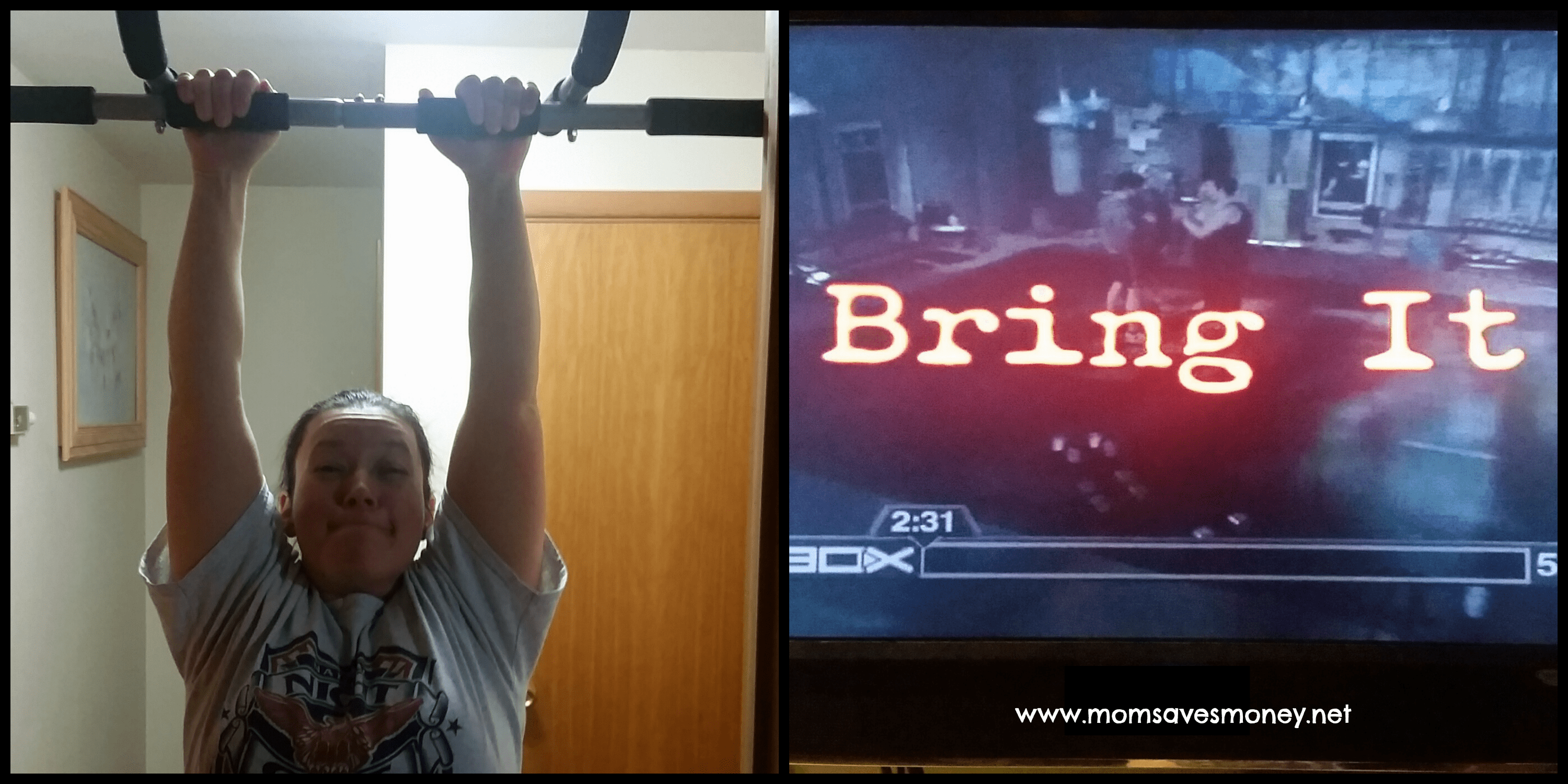 The Dedication
The P90X program is intense and most of the workouts are around an hour or more in length. I have three young kids, work from home during the day and teach classes several nights a week, so I have to carefully plan my workouts every day. Every night, I calculate how long the workout will be, look at my schedule and decide when I will fit in a workout the next day. I try to get it done in the morning while my youngest child is at preschool, but occasionally the workout doesn't happen until after the kids go to bed.
Fitness isn't something that just happens, it something you fit into your life. If something's important, you find time to make it a reality. There's so much I could be doing instead of working out (like writing or cleaning), but I'm choosing to use my time to get fit and healthy and make 'me' the priority. After nine wonderful years of being at home raising kids, it's time for me to bring it and that's just what I'm going to do!
Are you joining the Winter Fitness Challenge? How do you fit exercise into your busy day?
Disclosure: This post is not sponsored or endorsed by Beachbody or P90X. I am not a trainer or doctor and recommend you always follow your doctor's advice. This is just me sharing my fitness journey and I hope you join me.