Disclosure: Contains affiliate link & complimentary box provided for review. All opinions are mine.
I'll be honest, I have a major sweet tooth. I love chocolate, caramels, cookies and pretty much anything with sugar. If you have a sweet tooth as well, get ready to be introduced Treatsie, a company that delivers gourmet and artisan sweets every month.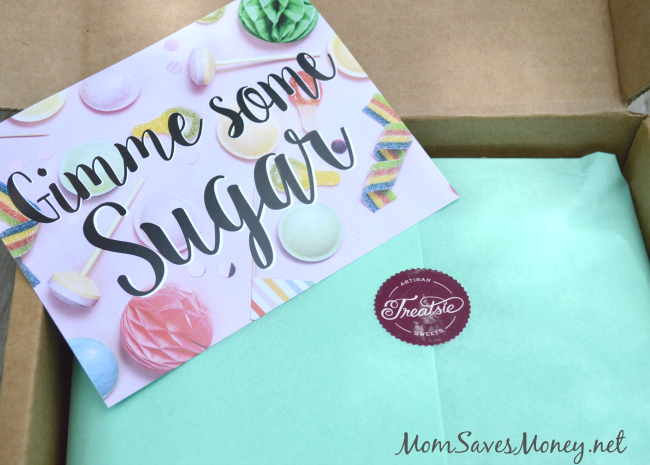 I received a box in May and it was amazing. So amazing, I had to find a new sweets hiding place from my kids, since the location of the 'good stuff' keeps getting compromised. (I guess they inherited mom's sweet tooth.)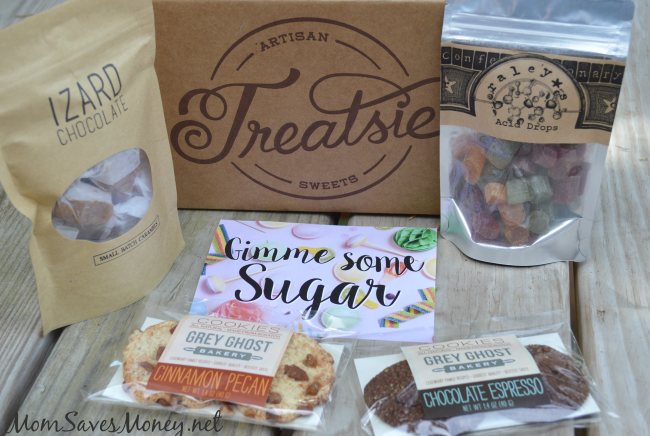 The May 2016 box included:
Izard Chocolate original caramels
Grey Ghost Bakery Chocolate Espresso Cookies
Grey Ghost Bakery Cinnamon Pecan Cookies
Raley's Confectionary Acid Drops Hard Candy (green apple, orange, cherry and raspberry flavors)
Everything in the box was delicious and the caramels were my absolute favorite. I've had caramels before, but nothing as flavorful and soft as the Izard Chocolate brand. They are in one word – DIVINE.
I would never have discovered these caramels on my own, so thank you Treatsie! Treatsie finds artisan candy from around the country and delivers it right to your door. How's that for convenient and easy?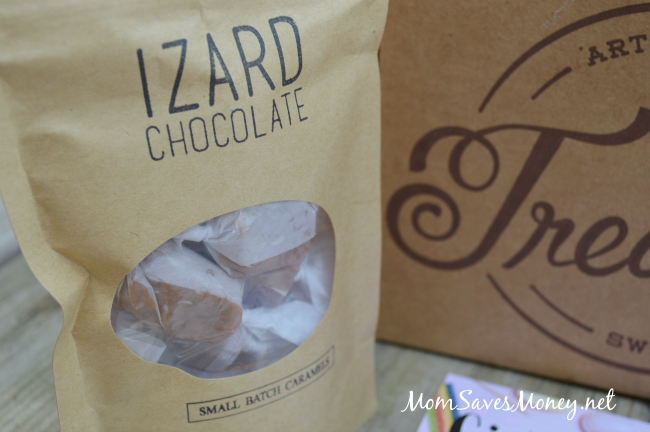 How to order Treatsie
Monthly Subscription Plan
For as low as $16.92 per month get a monthly Treatsie box with up to $25 worth of gourmet sweets from three different vendors. There is no commitment to this plan and you can cancel anytime.
Gift Box
Want a unique gift? Check out the Mystery Sweets Box for only $39 ($71 value) and ship direct to your recipient. (Or, gift it to yourself, I won't tell.)
Order Anytime
Treatsie also has an online store. So if you fall in love with a new sweet, you can order more whenever you like. Shipping is free with orders $49 or more.
Check out this video about Treatsie:

If you love sweets, Treatsie is a fun subscription box that you can look forward to every month. Just make sure to update your 'good stuff' hiding places, because the kids (or spouse) will be looking for your delicious goodies from Treatsie.
Do you have a sweet tooth? What is your favorite candy?