Disclosure: Contains affiliate link.
Do your kids love to craft? The Green Kid Crafts subscription box is full of hands-on, eco-friendly crafts for preschoolers and kids ages 2-10. The boxes are designed to enhance creativity and encourage STEAM (science, technology, engineering, arts and mathematics) learning.
Each kit includes up to eight fun crafts based on a central theme. We checked out the May box and are sharing our first experience with Green Kid Crafts.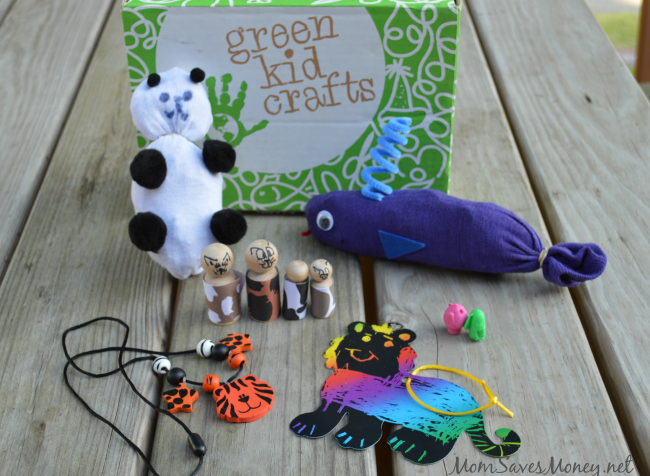 My 7-year old son and 10-year old daughter had a blast completing the May Green Kid Crafts discovery box. The theme was Endangered animals and included information and crafts featuring endangered animals and even exclusive online resources to learn more.
The box came all the materials and instructions to make five unique crafts, an information card and some bonus pencil toppers. The entire kit took my kids a little over an hour to complete and they loved it. Since they are a little older and can read, they were actually able to complete all the crafts without assistance. Younger kids and preschoolers could easily complete these crafts with adult guidance and assistance.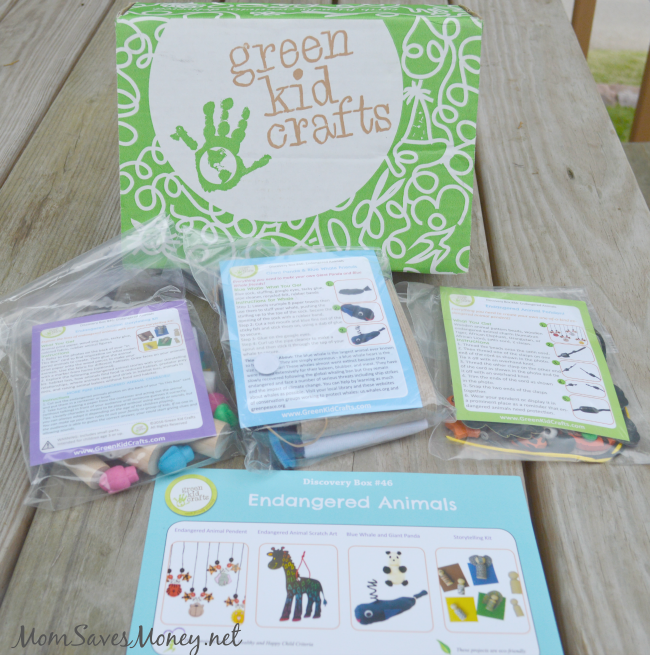 My daughter's favorite craft was the Blue Whale using a sock, beady eye, napkins (for filling), pipe cleaner, blue felt, red string, a rubber band and super glue. I love that every material for each craft is included in the box and I don't need to purchase any additional items to complete the activities. The box even included a marker to make those cute faces on the little wood animal dolls.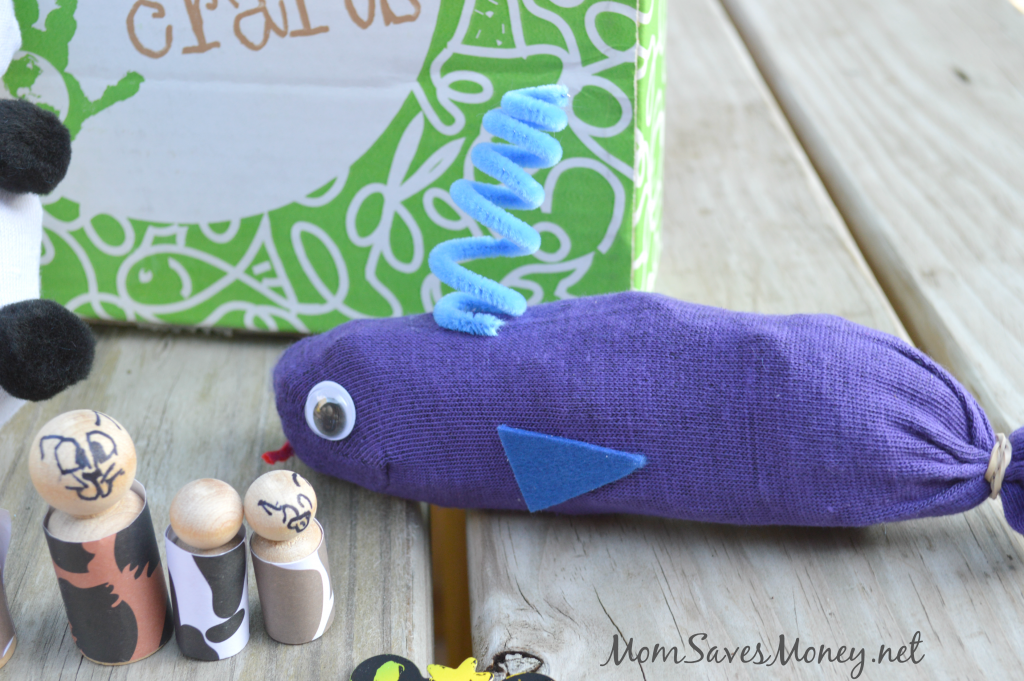 If your kids are complaining they are bored, subscribe to Green Craft Kids discovery box, so you can have fun, educational crafts to complete every month. My kids really enjoy these boxes and my daughter (who is a craft addict) looks forward to the new box every month.
Green Craft Kids box cost as little as $17.95 a month (for 12-month subscriptions). The boxes ship monthly and you can cancel anytime. These boxes make great gifts too.
Do your kids love making crafts? Do you subscribe to Green Kid Crafts discovery box?