Disclosure: This post has been compensated. All opinions are mine. #GroceryHero
I love online shopping for the convenience and now you can literally buy everything online, including fresh groceries! Walmart Online Grocery is a game changer for how you shop for food. Simply order online and pick up your groceries at a local participating Walmart.
I tried Walmart Online Grocery for the first time and I'll walk you through the simple process and share my personal experience.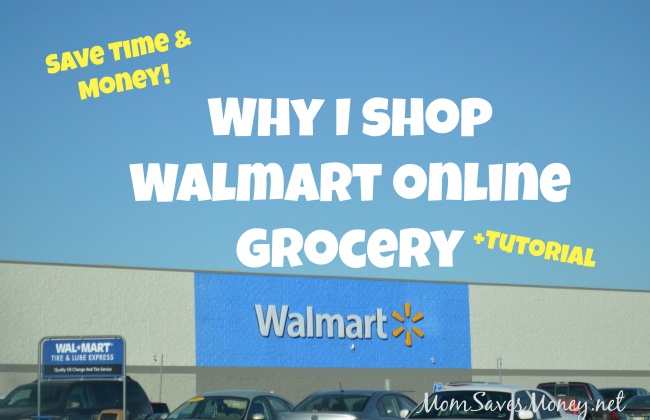 I made my weekly meal plan, created my shopping list and only spent 15 minutes shopping on the Walmart Online grocery site. Shopping was very easy and I wish they had this service 6 years when I had to shop with three kid all ages 4 and under. Online grocery shopping would have saved my sanity as a new mom struggling to shop with small children (moms – you know the struggle is real!)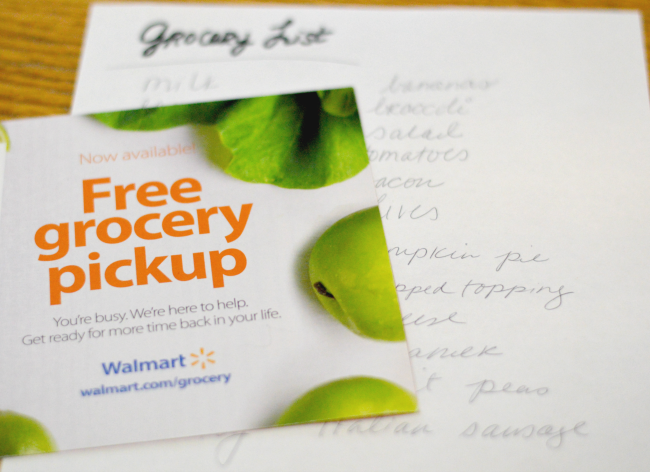 How Walmart Online Grocery works:
1. Visit Walmart Online Grocery, create an online account and add items to your cart ($30 minimum for free pickup).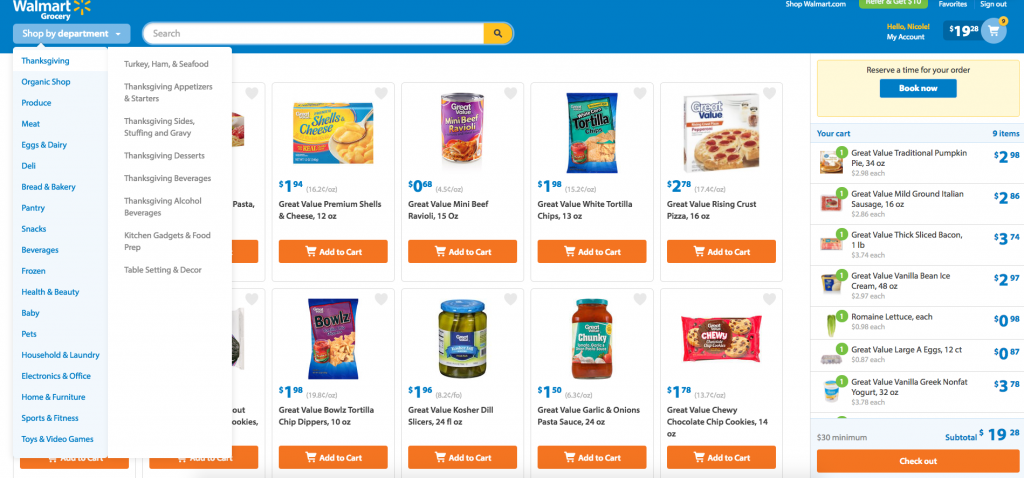 2. Check out when done shopping and select your pick up location and time. I ordered in the morning and was able to pick up that night or within the next few days at my convenience. Time slots are for an entire hour, so pick up anytime during the hour you select.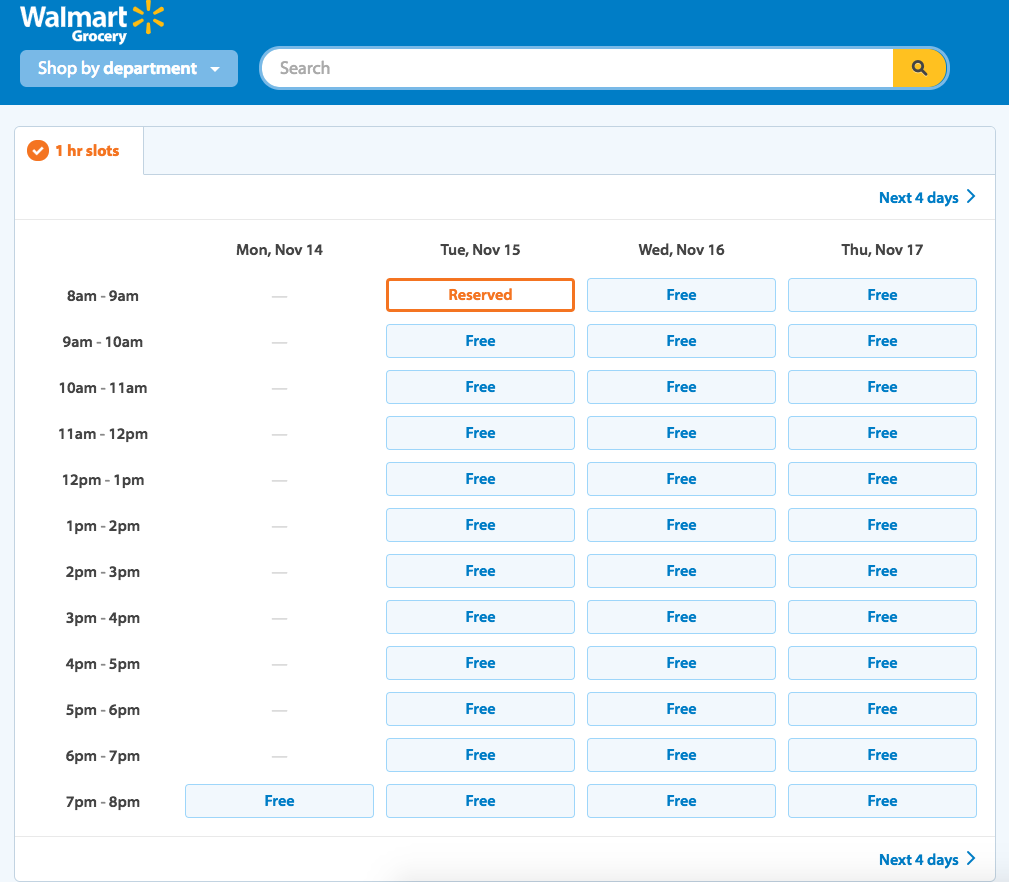 3. Check-in 15 minutes before you plan to arrive or use the app (iTunes – Walmart Grocery, Android – Walmart Grocery Check-in), so they can have your items ready for you.
4. Follow signs for online pick up at your local Walmart.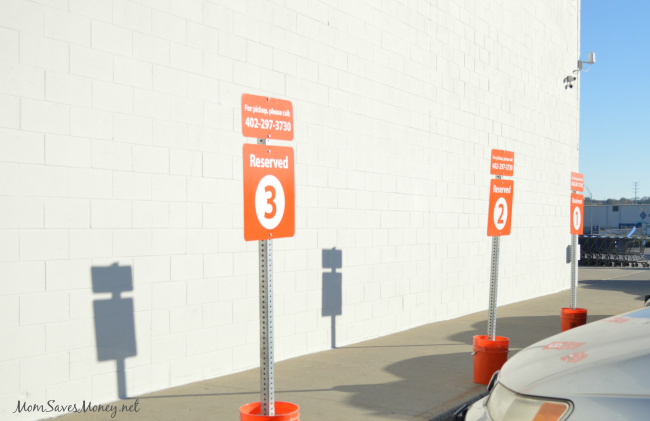 5. Call the number listed on the designated Online Grocery parking spot to notify employees that you have arrived and stall you are located.
6. Groceries are delivered and loaded into your car. You don't even have to get out! If you want, they will offer to let you inspect your produce and meat, but you don't have to if you would rather wait in your vehicle.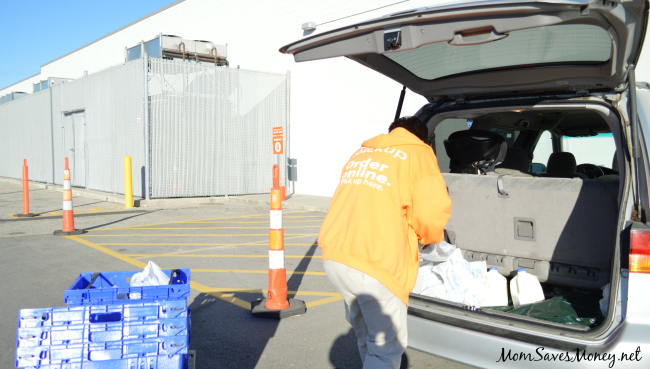 The whole process was incredibly easy and took less than 20 minutes of my time. Like I said, major game changer for how we shop for groceries! Bonus is that Walmart Grocery saves your purchases under your 'favorites' list so you can easily reorder previously purchased items next time you shop.
Can Walmart Online Grocery Shopping Save Me Money?
This is a question I thought about for a long time, because saving money on groceries is important to me. One of the big drawbacks for me personally is that I can not use coupons or price match on online orders, however, online grocery shopping still saves me money. The online prices are the same every day low prices you find at Walmart. Plus, you CAN use the Walmart Savings Catcher program (Savings Catcher finds lower locally advertised prices and give you the difference on a Walmart gift card.) On my final digital receipt after I picked up the order was a 'Savings Catcher TC No.' Simply copy and paste that number into your Savings Catcher account on Walmart.com to earn those additional savings.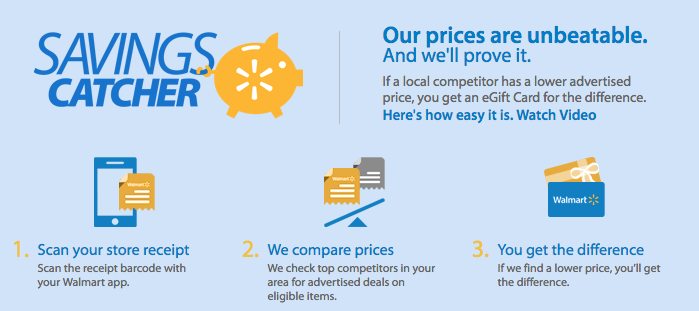 The biggest way Walmart Online Grocery shopping saves me money is that I actually STICK TO MY LIST! I am an impulse shopper (like most shoppers) and I will pick up many items that aren't on my list. It's so easy to overspend when I see great prices on end cap displays or a package of cookies that magically grows legs and jumps into my cart. It's even harder to stick to my list when I have kids begging or slipping items into my cart without me noticing.
With online grocery shopping there are NO big displays, NO tempting clearance sections, NO delicious packages of cookies that I must buy, NO kids with me and I can simply focus on getting exactly what I need. I've already made a meal plan and grocery list, so I don't really 'need' those extra items. This is a HUGE benefit of Walmart Online Grocery for me.
I spent less than $50 shopping Walmart Online Grocery for my weekly necessities. Normally, I spend $75-100 on my weekly grocery trips, so I can already see the huge savings just from one trip. I am definitely an impulse shopper and have a hard time resisting clearance items or extras that look tasty, so online grocery shopping is the perfect solution to help me save. I will still shop in-store occasionally to use my coupons (I love couponing), but online grocery shopping is a nice alternative when I want to save time and stick to my list and grocery budget that week.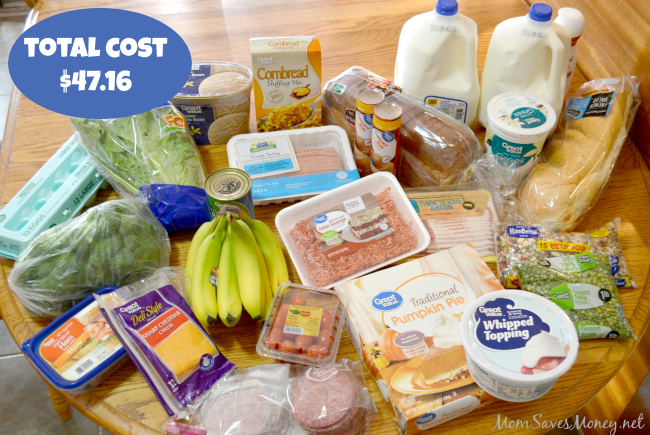 If you are curious, my meal plan this week includes Ham & Cheese Crescent Bake, Omelets, Tuscan Potato & Sausage Soup, 15 Bean Ham Soup and Turkey Burgers with salad. I also picked up pumpkin pie and whipped topping for our Thanksgiving dinner next week.
More Benefits of Walmart Online Grocery:
Walmart employees pick the freshest items – guaranteed, or your money back
FREE: No service fees and minimum order is only $30
Easy online ordering with a variety of options
Fast pick up and car is loaded in minutes
Friend referral program, earn $10 shopping credit per referral (up to $100)
NO crowds or long checkout lines
Shop at your convenience
This holiday season is the PERFECT time to try out Walmart Online Grocery Shopping. Have you ever shopped the week of a major holiday, like Thanksgiving or Christmas? The stores are packed with people getting their holiday meal fixings and checkout lines are ridiculously long.
The whole Walmart Online Grocery shopping and pick up process took less time than it does for to me to just wait in the checkout lanes. Online shopping took 15 minutes to order and 5 minutes to pick up my groceries. Usually I spend at least an hour and a half when I shop in-store and most of that is just trying to find the items on my list and waiting in lines. I'm looking forward to spending more time with family and less time at the grocery store this holiday season.
Walmart currently has Supercenter locations throughout the Omaha area offering Online Grocery including:
Omaha – 18201 Wright St & 16960 W Maple Rd
Papillion – 8525 S 71st Plaza
Bellevue – 10504 S 15th St
Council Bluffs – 1800 N 16th St
Check out Walmart Online Grocery to start your online grocery shopping experience now!
Have you shopped for groceries online? Leave a comment and share your experience or helpful tips.