Disclosure: Contains referral link.
If you're a TV lover, Hulu has an offer through Swagbucks where you get $23 (paid in the form of points called SB) for trying Hulu for a month. That will cost you $7.99, so you're making $15 on the deal!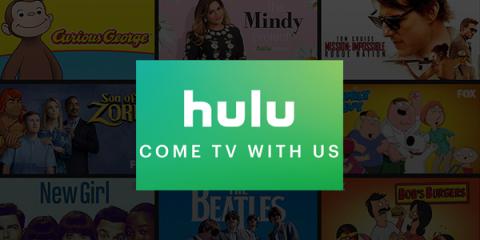 Hulu has tons of current and classic programming, movies, brilliant original series, and more. Here's how you do it:
1. Click this link.
2. Create your Swagbucks account (takes 30 seconds)
3. Click "Continue" and sign up for Hulu
4. Enjoy Hulu! You should have your points within 30 minutes.
Haven't tried Swagbucks yet? They're a site where you earn points (called SB) for doing things like online shopping, watching videos, taking surveys, and discovering deals and services you might like to try (like Hulu!). You then take those points and turn them into free gift cards to places like Amazon, Starbucks, Walmart, Target, or PayPal cash.
This is a great time to join because when you sign up through the link above and get your 2000 SB, you'll get a bonus 300 SB at the beginning of August. So that's $23 (2300 SB) for trying Hulu plus your $3 (300 SB) bonus, which gets you 2600 SB, which means you make $18 total for trying Hulu!
Note: Hulu offer through Swagbucks ends 7/16/17, so sign up now to get this great deal!
Want to learn more ways to earn with Swagbucks? Check out these posts: