The Holidays are a special time of year. I love hosting family gatherings, decorating the house and baking. Through December our home wafts scents of cinnamon and eggnog flows freely. I absolutely love everything about the Holidays (well, except for snow.)
My kids wanted to help decorate this year and we decided to make simple (and very inexpensive) light up snowman and Santa from recycled Hiland Dairy gallon milk cartons. My boys were more than happy to help drink their favorite protein-packed refreshment. They drink at least two gallons of week so we have plenty of extra milk jugs to use for this project.
No worries if you not a crafty person. I know crafting is definitely not my forte. This is a super simple DIY that only requires cutting and some hot glue. My kids even helped me design these and we had a blast crafting together.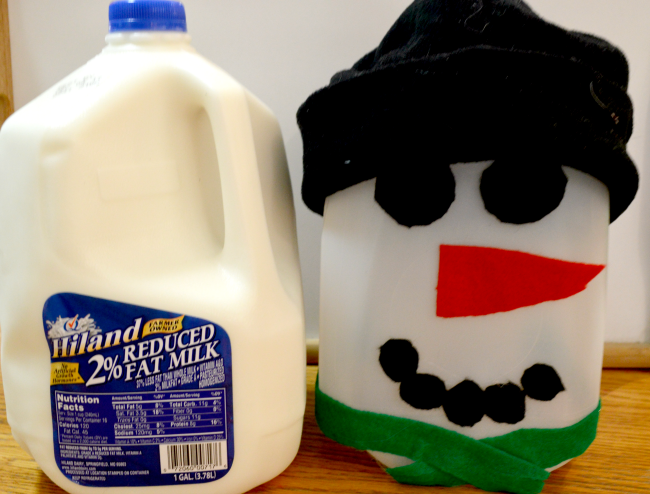 Materials needed:
2 Hiland Dairy gallon milk jugs, rinsed clean and dried
1 piece red felt
1 piece green felt
1 piece black felt
10-15 cotton balls
2 hats (your choice of colors)
1 strand of Holiday lights
Supplies needed:
Directions to prep milk jugs:
Rinse and clean milk jugs.
Remove milk label as much as possible and cut a small door into the bag of the milk jug just below the handle. (This is where the lights will go.)
Use a dry towel to remove any moisture still inside the carton.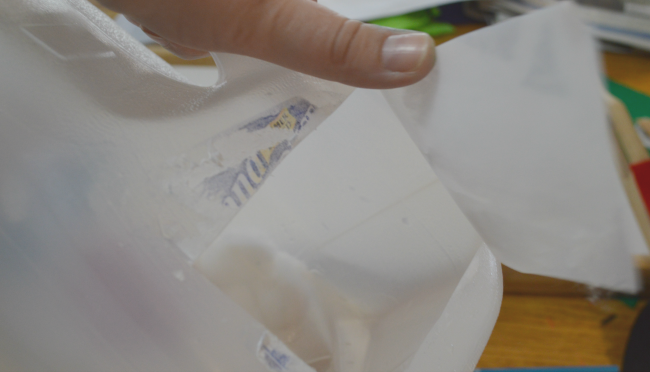 For Snowman:
Cut 2 large black circles for eyes.
Cut 1 red isosceles triangle for nose.
Cut 5-7 small black circles for mouth.
Cut 2 strips of green fabric for scarf. Attach two ends together and cut slits at bottom.
Using hot glue to attach all the felt to the empty milk jug container.
Top with hat of choice (we picked a black felt one.)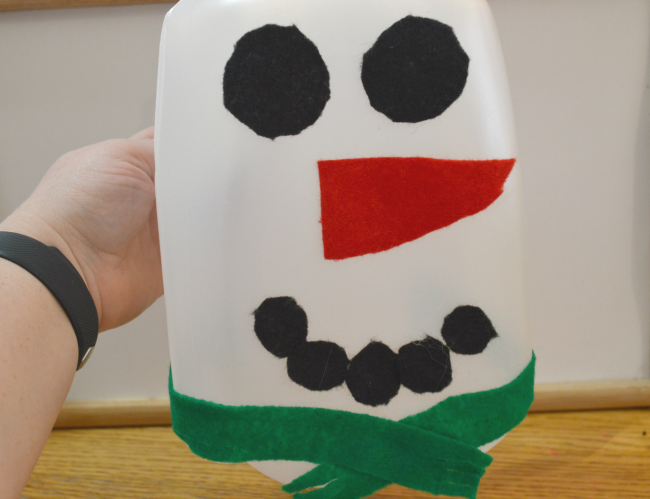 For Santa:
Cut 2 black ovals or circles for eyes.
Cut 1 large red circle for nose.
Attach eyes and nose to milk jug with hot glue.
Attach cotton balls with hot glue to form beard.
For moustache stretch one cotton ball into a long oblong shape and attach with hot glue across the middle of the nose.
Top with a Santa hat or red hat.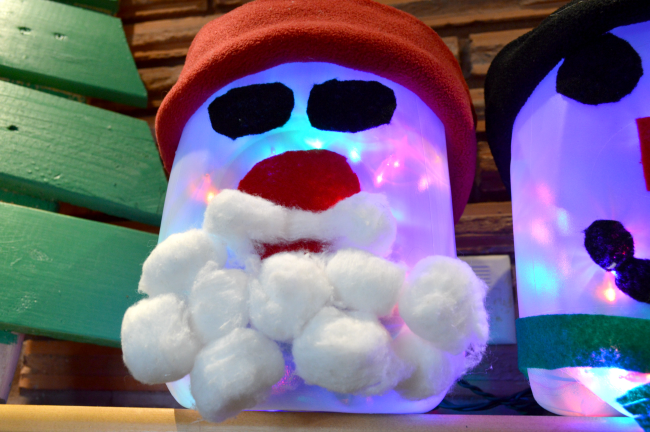 To make them light up simply add some holiday lights inside using the small opening you cut in the back of the jug. I used one strand for both jugs and just placed them close together. You can use these milk jugs to decorate your holiday table, mantel or even the kid's room.
For more Holiday crafts, tips and recipe inspiration, sign up for the Hiland Dairy holiday planning email series. There are so many great recipes, tips AND high value Hiland Dairy coupons! Plus when you sign up you are entered to win a Kitchenaid mixer.
What's your favorite way to celebrate the Holidays?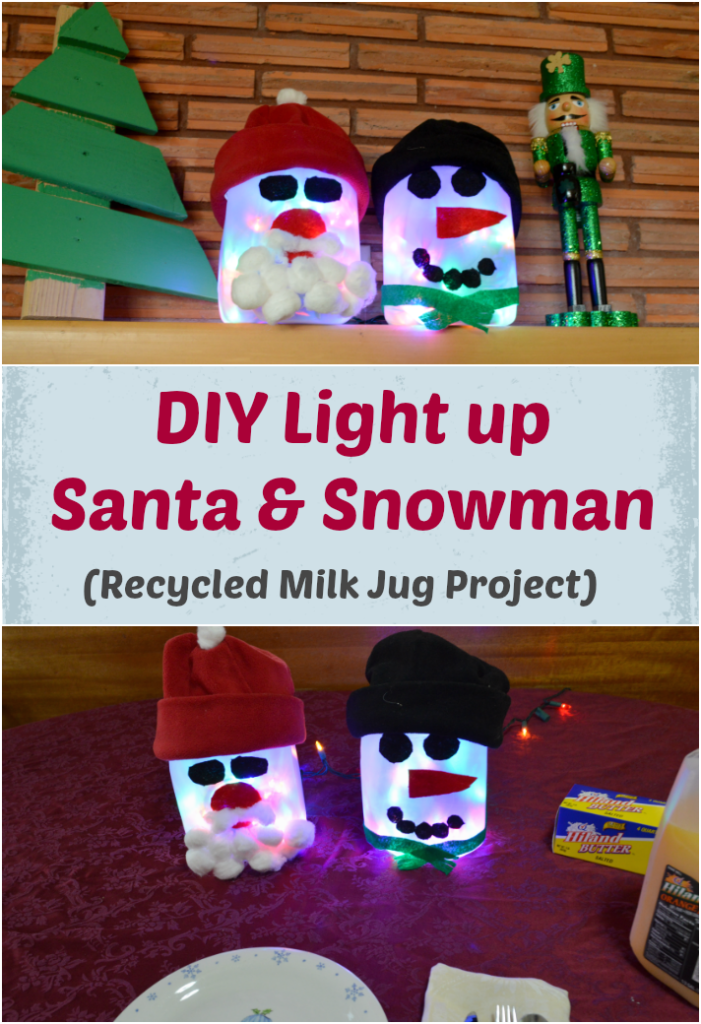 Check out more delicious Hiland Dairy recipes: