I am known in the area as the coupon lady. People know I do many things to save money and always want to know my opinion on bulk purchase warehouse stores. Many are shocked to find that I haven't had a membership in years.
It's not because they don't take coupons or because you can't save money at warehouse stores. You definitely can save money on certain items, like produce and meat, but it's not for me and here are the reasons why.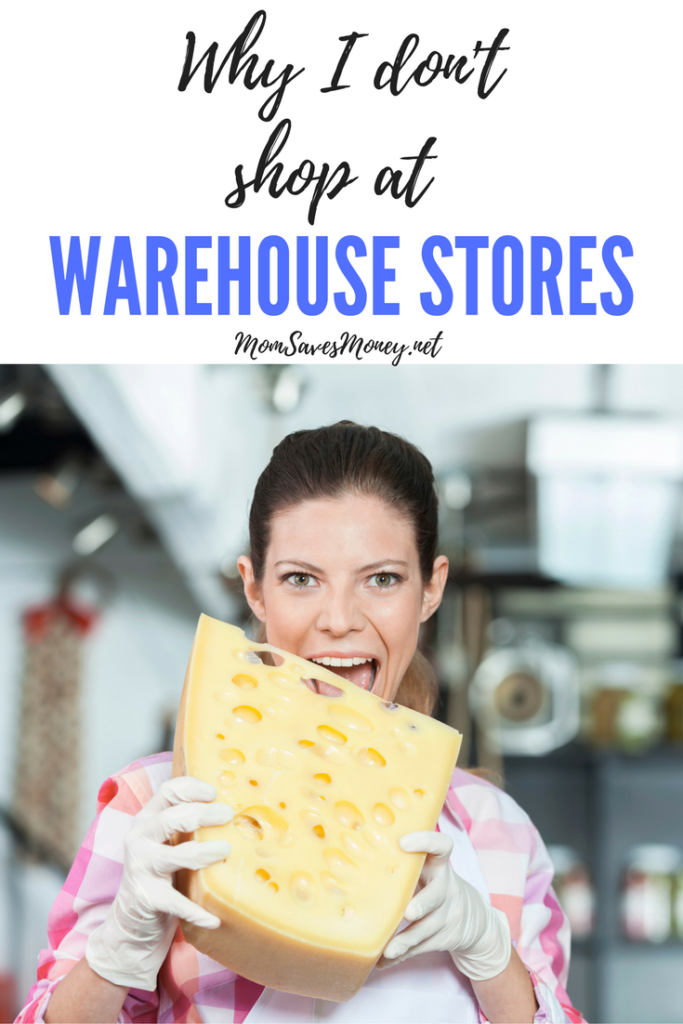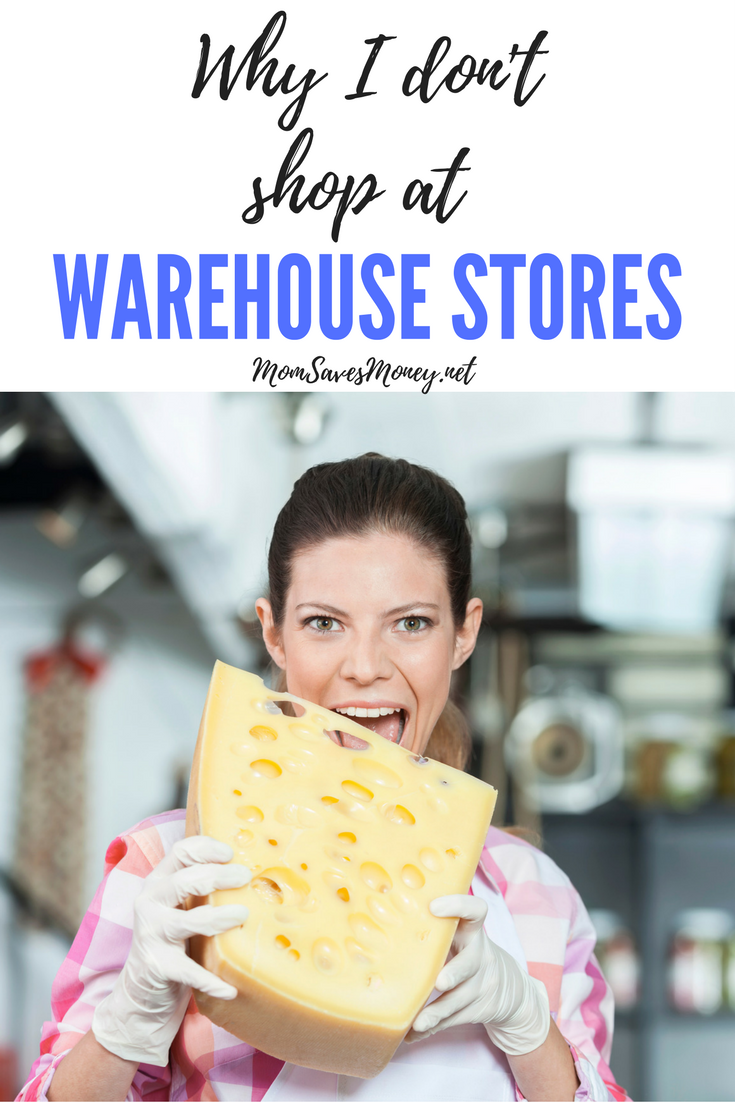 I'M A FREE SAMPLE SUCKER
Those free sample days are the worst for someone like me, because I try it and I buy it. I may start with a short list, but things catch my eye. Maybe it's a good deal on bulk snacks or maybe the sample just tasted so delicious. Who knows? I'm the reason stores offer free samples, because the strategy works.
BLOWS MY BUDGET QUICK
What I do know is that I always add a few extra things to my basket. At a regular grocery store a few extra items might add $10 to 20 to my total bill. At a warehouse store those few items can add up to $75 to $100 easily. Just a few trips to a warehouse store and I've completely blown by budget for the month.
I'M AN IMPULSE SHOPPER
One of the keys to saving money is knowing your own personal triggers. I know that I tend to be an impulse shopper. I know that warehouse stores get me in trouble with their free samples and 'deals'. A $50 trip for two items can easily turn into a $200 trip with a full cart. Identifying my personal shopping habits can help me seal leaks in my spending budget.
Imagine if you are trying to lose weight and avoid junk food. But, your favorite food is chips and once you pop, you can't stop. For me, it's easier to NOT buy chips and not have it in the house. If it's not easily accessible, I'm less likely to binge on it. The same concept applies to shopping. If I don't have a membership and don't shop the warehouse stores, there is NO temptation for me to overspend on bulk purchases. I understand my weakness and take action to avoid the situation.
I WASTE FOOD
The other reason I don't shop bulk warehouse stores is to reduce food waste. There is no way to get small packages at the warehouse stores and that can easily lead to wasted food (and money.) Who really needs a gallon of mayo anyways?
Now, just because I don't shop warehouse stores, doesn't mean you shouldn't. If you are great about sticking to a list and only shopping for what you need, a membership could save you big bucks. If you can ensure you use all the products you purchase and don't waste food, you could benefit from shopping in bulk. However, if you are free sample sucker or an impulse shopper like me, or find you can't use up all the food in a timely manner, save your money and don't buy that membership.
Do you have a warehouse club membership? Does it save you money or do you tend to overspend?