It's back to school time and that's means shopping for school supplies. The school supply costs can add up, but there are many hacks and DIY projects you can do to save money and have fun. Here are 16 DIY school supply projects that transform your ordinary back to school supplies into extraordinary.
Why pay extra for fancy colors, designs, or glittery supplies when you can easily make them yourself? These DIY projects include how to make fancy pencils from basic #2 wood pencils, easy book covers, felt covered notebooks, painted rulers, duct tape lunch bags, and even how to decorate your backpack. Your kids will love having unique school supplies this year and you will love saving money!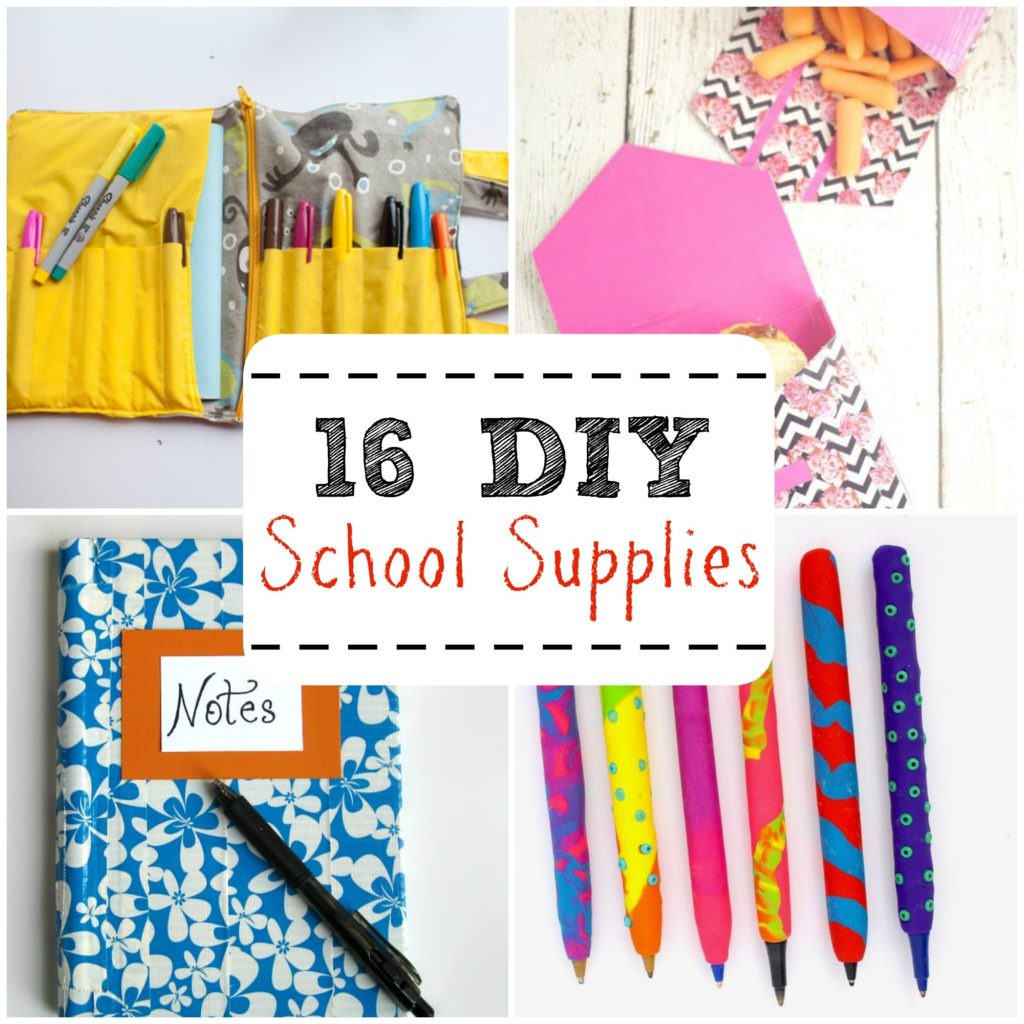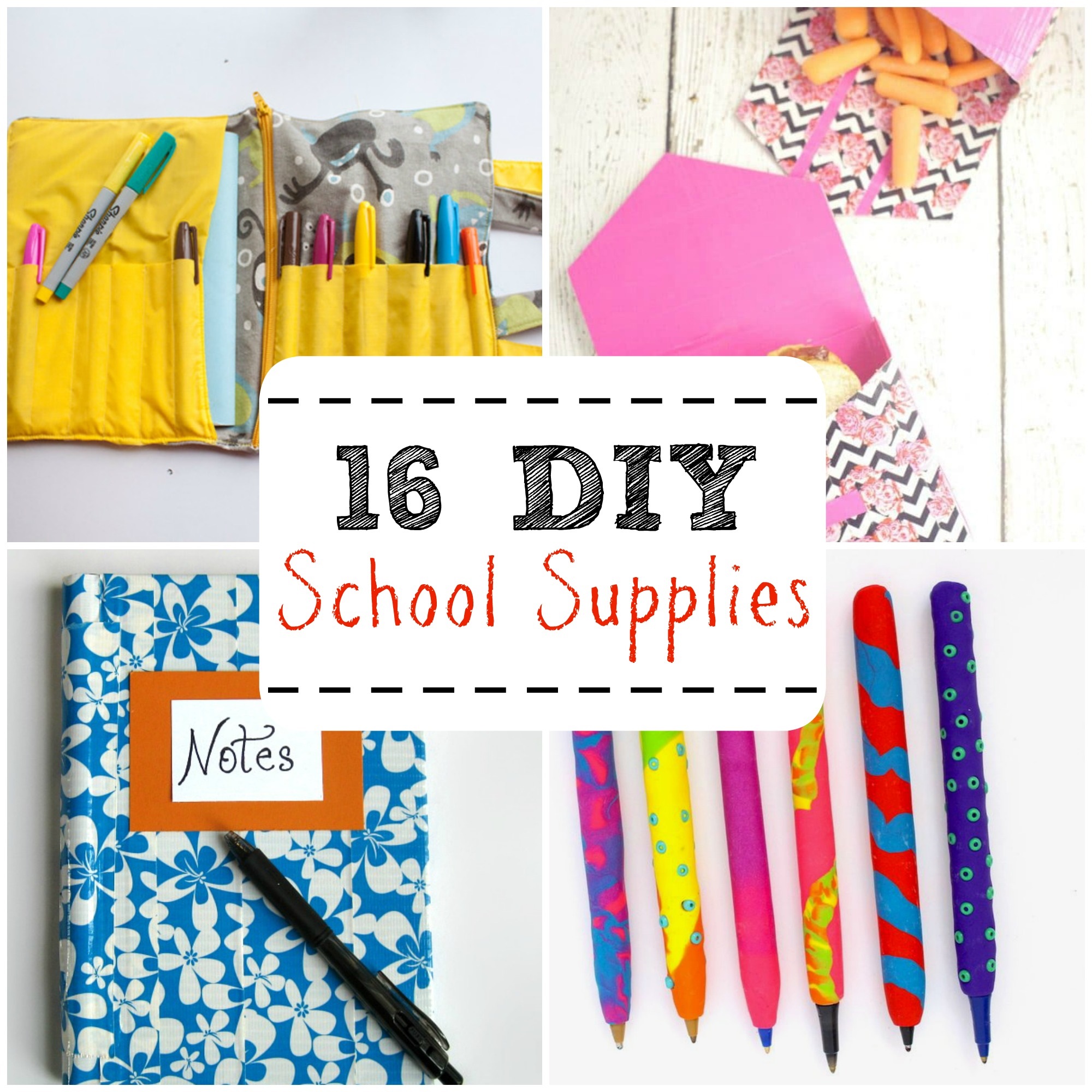 1. DIY Washi Tape Pencils – Must Have Mom
2. Back to School Wooden Ruler Makeover Craft – Arts & Crackers
3. DIY Felt Covered Notebook – Moms and Crafters
4. Back to School DIY Binder Covers – Midlife Healthy Living
5. Back to School Painted Pencil Craft – Arts & Crackers
6. Back to School Backpack Makeover Tutorial – Arts & Crackers
7. Easy DIY Journal with Duct Tape (pictured above) – Organized 31
8. DIY Flexible Rulers – Moms and Crafters
9. Duck Tape Lunch Bags (pictured above)– The Gracious Wife
10. School Supplies Tote (pictured above) – Life Sew Savory
11. DIY Rattan Pencil Case – Delineate Your Dwelling
12. Chalkboard Notebooks for Back to School – Crafting Chicks
13. Polymer Clay Pens (pictured above) – Kit Kraft
14. Back to School DIY Pencil Case with Lining – The DIY Dreamer
15. DIY Stretchy Book Covers – The Tiptoe Fairy
16. DIY Glittery Graphic Pencil Cases – Studio DIY
What is your favorite DIY school supply project? Share more DIY ideas to transform your school supplies.